Measuring the Range Application of Internal Marketing for HRM Philosophy in the Public Company for Electrical and Electronic Industries
Haider Fadhel Kadhem

Alaulddin B Jawad
Keywords:
Human resource; Marketing; Internal marketing of HRM., : الموارد البشرية ، التسويق ، التسويق الداخلي لادارة الموارد البشرية.
Abstract
The reason behind choosing this topic " internal marketing (IM) of human resource management (HRM)" is to highlight the advantages of using IM in the organization framework. The problem of the research paper lies in not paying enough attention to employees genuine needs as they interact with each other in the sake of organization prosper. This research paper can be used as indictor to expose the weaknesses that the organization encounters daily. The current research paper attempts at examining the possibility of developing philosophy of internal marketing of human resources and its most practices, empowering staff, training courses, motivations and recognitions, and within departments communication, in order to reach targeted results such as performance, knowledge, and quality. That can be done through getting rid of processes that do not create value for the final product presented in the General Company for Electrical and Electronic Industries in Iraq. The main hypothesis of the research is to investigate whether the General Company for Electrical and Electronic Industries in Iraq applies IM as one of the significant approach to boost and alter employees' performance and attitudes in order to increase organizational commitment. The research in order to reach its target relied on the "check list" method, which is one of the case study methods that rely on personal observation and interviews mainly in its preparation. The "check list" involved different levels of management, directors, executives, and employees who work at General Company for Electrical and Electronic Industries in Iraq. The study reached a number of conclusions.  The most important one is dissemination of culture and principles of IM of HRM within all units of the company. The benefits of this system lead to improve the overall company performance. Organizations should be more flexible in administrative decisions by opening diverse communication channels at all levels of management, viewing employees' suggestions and listening to their complaints, and involving them in the decision-making process as a part of principles of internal communication.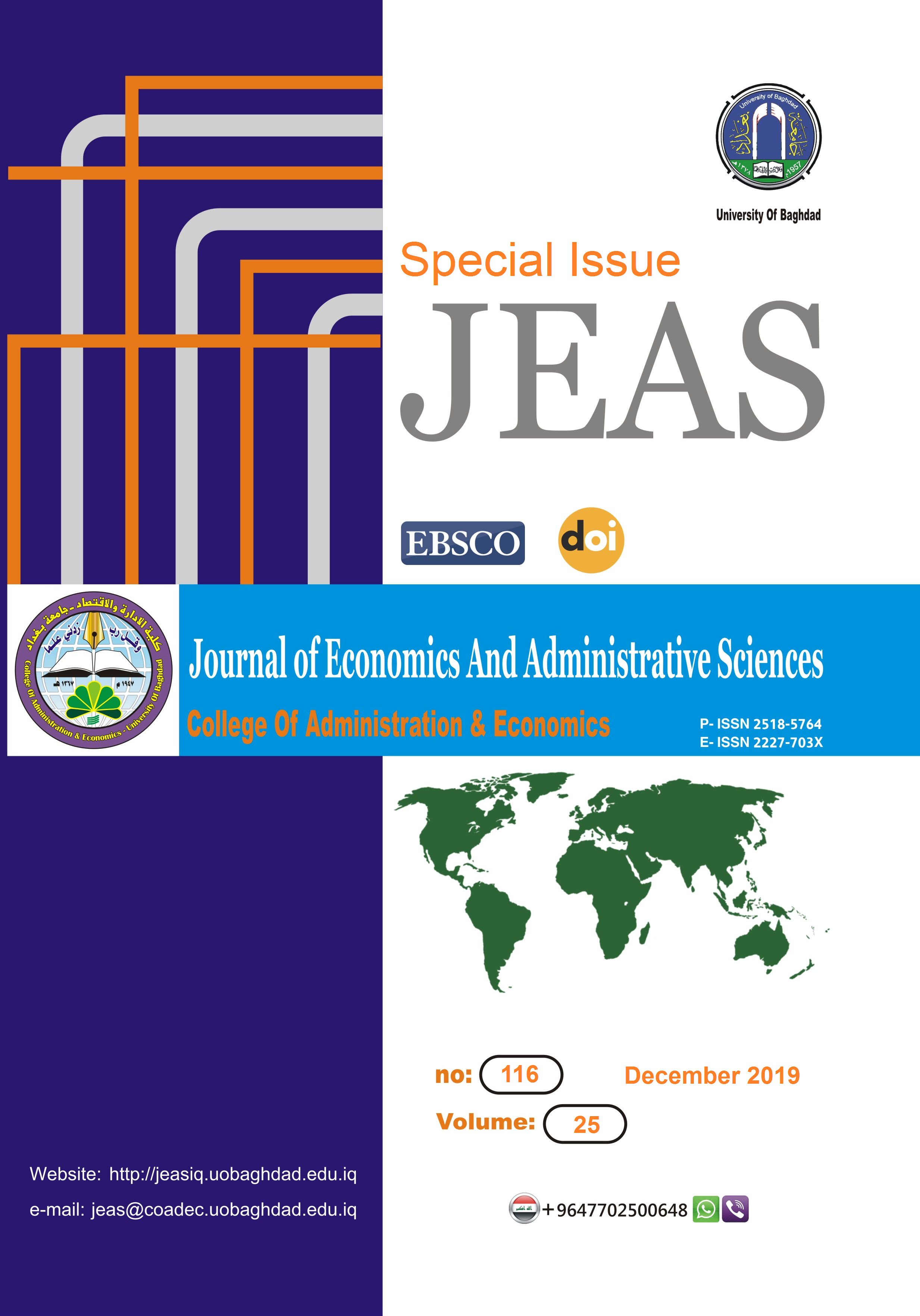 How to Cite
Kadhem, H. and B Jawad, A. (2019) "Measuring the Range Application of Internal Marketing for HRM Philosophy in the Public Company for Electrical and Electronic Industries", Journal of Economics and Administrative Sciences, 25(116), pp. 111-126. doi: 10.33095/jeas.v25i116.1790.
Section
Managerial Researches
Articles submitted to the journal should not have been published before in their current or substantially similar form, or be under consideration for publication with another journal. Please see JEAS originality guidelines for details. Use this in conjunction with the points below about references, before submission i.e. always attribute clearly using either indented text or quote marks as well as making use of the preferred Harvard style of formatting. Authors submitting articles for publication warrant that the work is not an infringement of any existing copyright and will indemnify the publisher against any breach of such warranty. For ease of dissemination and to ensure proper policing of use, papers and contributions become the legal copyright of the publisher unless otherwise agreed.
The editor may make use of Turnitin software for checking the originality of submissions received.