The Impact of Emotional Intelligence on Employee Performance in Saudi Arabia Banking Sector
Keywords:
Emotional intelligence; employee performance; self-awareness; self-management; social awareness; relationship management, الذكاء العاطفي. أداء الموظفين؛ الوعي الذاتي. الإدارة الذاتية؛ الوعي الاجتماعي إدارة العلاقات.
Abstract
Saudi Arabia's banking sector plays an important role in the country's development as it is among the leading sectors in the financial sector. Considering, two main Saudi banks (The National Commercial Bank and Saudi American bank), the present study aims to observe the impact of emotional intelligence on employee performance. The components of emotional intelligence affecting employee performance include self-management, relationship management, self-awareness, and social awareness. A quantitative methodology was applied to analyse the survey results of 300 respondents over the period from 2018 to 2019. The results show that there was a significant positive impact of self-management, self-awareness, and relationship management on employee performance. However, in the Saudi banking sector, there was no impact on social awareness on employee performance.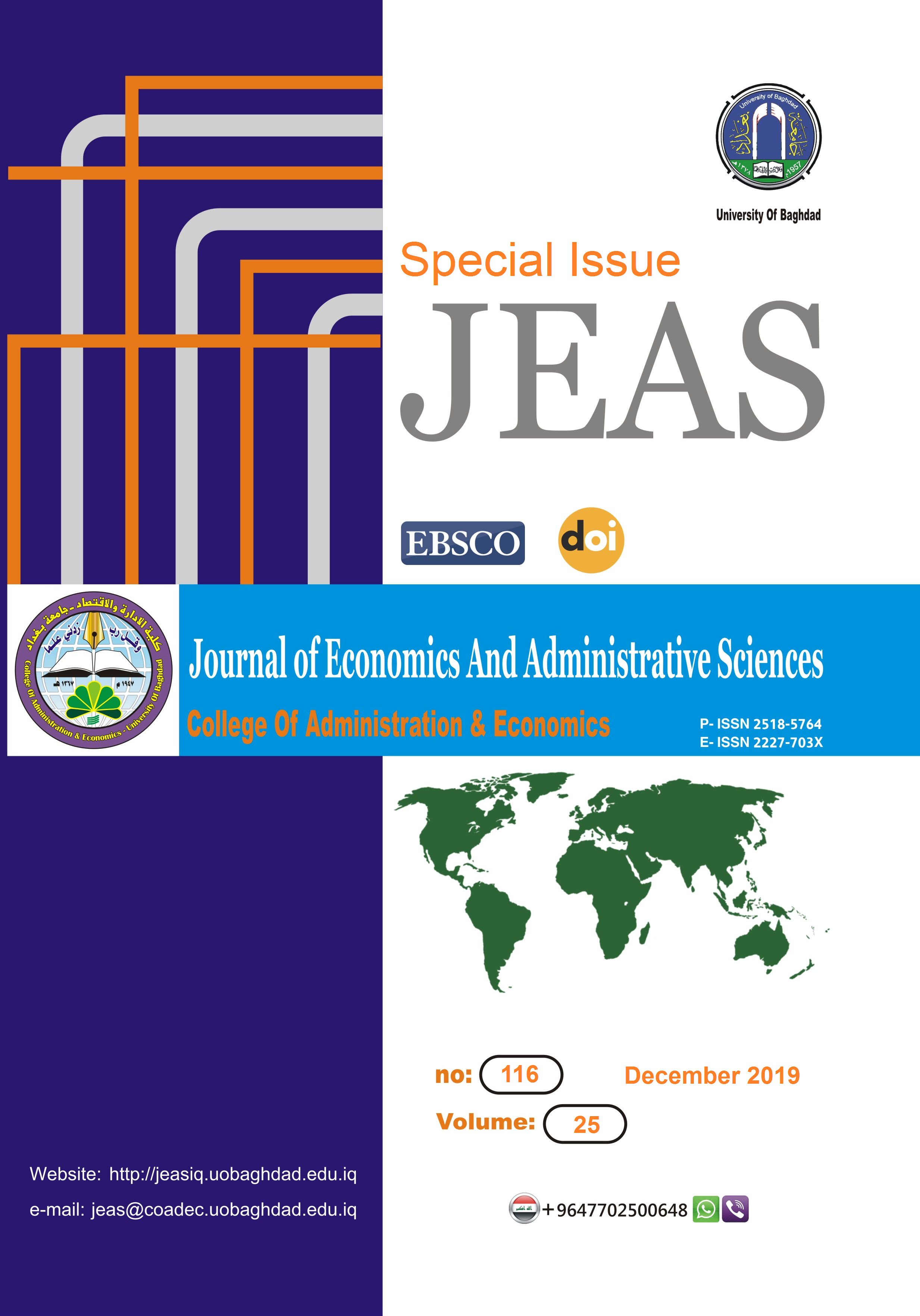 How to Cite
Serhan, A. and Gazzaz, H. (2019) "The Impact of Emotional Intelligence on Employee Performance in Saudi Arabia Banking Sector", Journal of Economics and Administrative Sciences, 25(116), pp. 127-146. doi: 10.33095/jeas.v25i116.1791.
Section
Managerial Researches
Articles submitted to the journal should not have been published before in their current or substantially similar form, or be under consideration for publication with another journal. Please see JEAS originality guidelines for details. Use this in conjunction with the points below about references, before submission i.e. always attribute clearly using either indented text or quote marks as well as making use of the preferred Harvard style of formatting. Authors submitting articles for publication warrant that the work is not an infringement of any existing copyright and will indemnify the publisher against any breach of such warranty. For ease of dissemination and to ensure proper policing of use, papers and contributions become the legal copyright of the publisher unless otherwise agreed.
The editor may make use of Turnitin software for checking the originality of submissions received.