The effect of credit risk indicators on the profitability of banks in the Arab gulf countries
Mohammad Kamal Kamel Afaneh
Keywords:
: Gulf Banks, Loan Loose Provision, Non-Performing Loans, Credit Risk, Arab Gulf Countries Banks, : القروض المتعثرة، مخصص خسائر القروض، نسبة القروض المتعثرة، البنوك في دول الخليج العربي
Abstract
The purpose of this study is to investigate the effect of credit risk indicators on the Arab Gulf countries' banks Profitability over the period of 2015 to 2017.  The banking credit risk was calculated using non-performing loans ratio affecting banks profitability indicators like net income and by using fixed effect and random effect model analyses, the study found that increasing in non-performing loans ratio will decrease the net income in gulf banks, the study also found that personal loans represent the largest share of loans granted in gulf banks. Also, the study recommends the importance of developing the capabilities of credit departments in commercial banks in dealing with bad loans, and studying the financial statements and borrowers in terms of the type of activity, and conducting economic feasibility studies before granting loans to large companies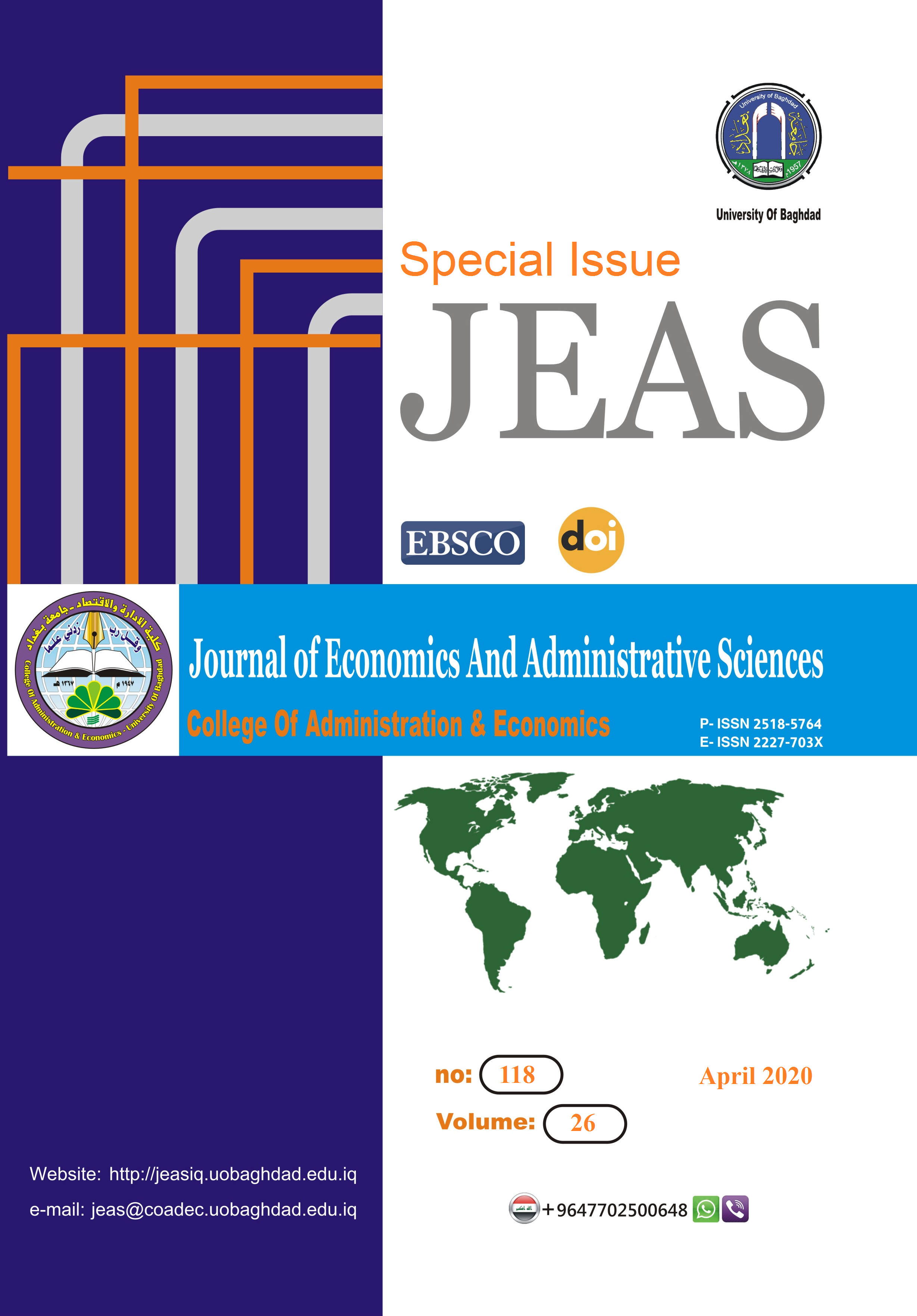 How to Cite
Kamel Afaneh, M. (2020) "The effect of credit risk indicators on the profitability of banks in the Arab gulf countries", Journal of Economics and Administrative Sciences, 26(118), pp. 1-11. doi: 10.33095/jeas.v26i118.1851.
Section
Managerial Researches
Articles submitted to the journal should not have been published before in their current or substantially similar form, or be under consideration for publication with another journal. Please see JEAS originality guidelines for details. Use this in conjunction with the points below about references, before submission i.e. always attribute clearly using either indented text or quote marks as well as making use of the preferred Harvard style of formatting. Authors submitting articles for publication warrant that the work is not an infringement of any existing copyright and will indemnify the publisher against any breach of such warranty. For ease of dissemination and to ensure proper policing of use, papers and contributions become the legal copyright of the publisher unless otherwise agreed.
The editor may make use of Turnitin software for checking the originality of submissions received.