The Impact of Plagiarism on the Quality of Scientific Researches "Empirical Study"
Keywords:
Plagiarism, Quality, Research., الانتحال والجودة والبحث
Abstract
The purpose of this research is to study the quality of scientific research at the University of Baghdad in light of scientific piracy and plagiarism of research and results and attribute it to others intentionally or unintentionally. Proactive writing such as stealing ideas or synthesizing the results of one another over others and its negative impact on the quality of scientific outputs and the reputation of educational organizations through an exploratory study in the faculties of the University of Baghdad, scientific and humanitarian. As for the aims of the study, it was determined by determining the negative impact of piracy on scientific research. A Likert five-point scale was used in this research. The research community consists of professors of scientific and human faculties affiliated to the University of Baghdad, as 230 questionnaires were distributed to survey their views on the risk of information theft and unlawful quotation on the quality of research. The scientific and measurement were done according to a number of measures related to the subject of research, and the preparation of appropriate hypotheses, the study reached important results that cause scientific piracy to weaken and decline levels of intellectual capital for the educational organization.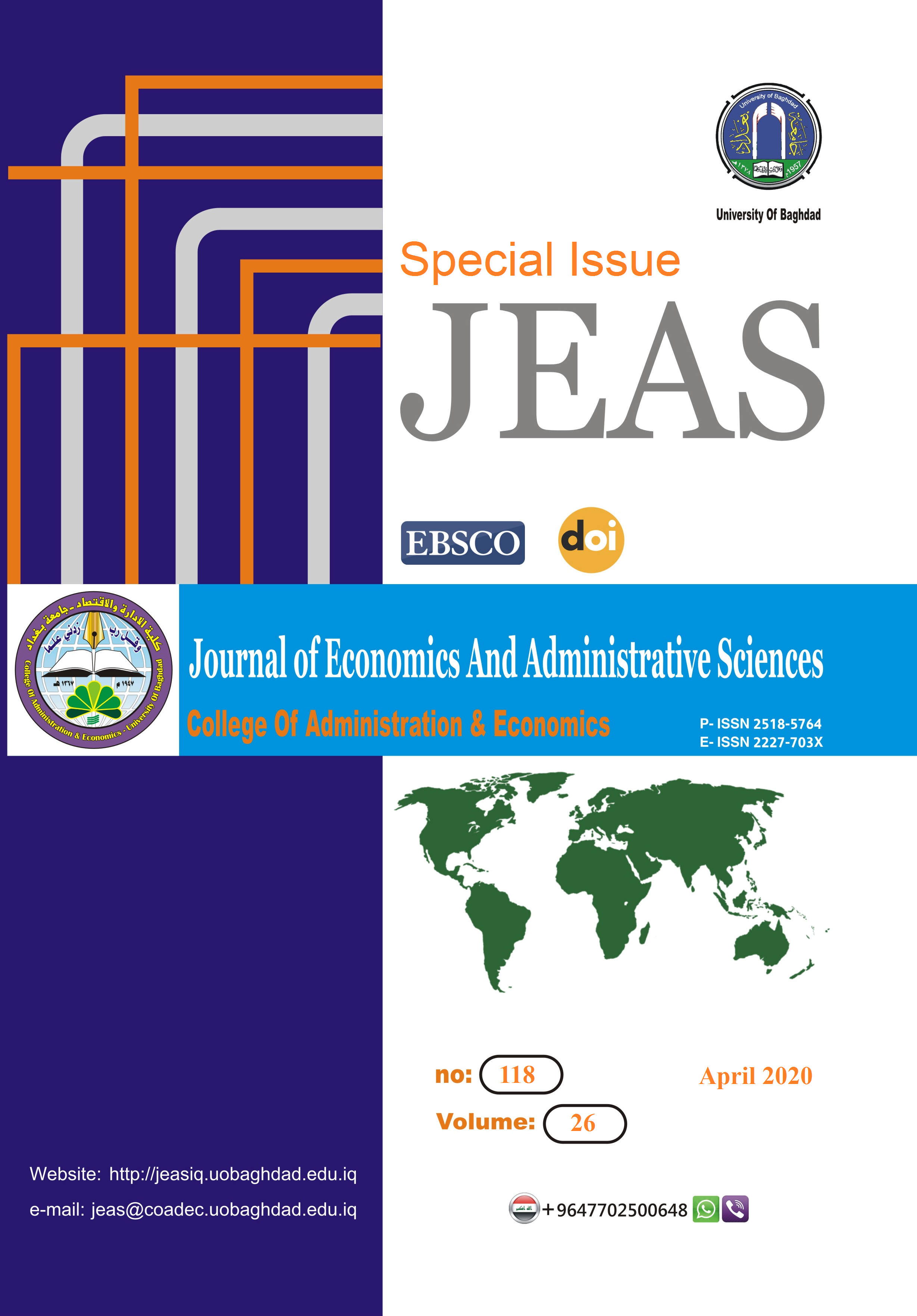 How to Cite
Sh. Weli, A. (2020) "The Impact of Plagiarism on the Quality of Scientific Researches 'Empirical Study'", Journal of Economics and Administrative Sciences, 26(118), pp. 32-57. doi: 10.33095/jeas.v26i118.1853.
Section
Managerial Researches
Articles submitted to the journal should not have been published before in their current or substantially similar form, or be under consideration for publication with another journal. Please see JEAS originality guidelines for details. Use this in conjunction with the points below about references, before submission i.e. always attribute clearly using either indented text or quote marks as well as making use of the preferred Harvard style of formatting. Authors submitting articles for publication warrant that the work is not an infringement of any existing copyright and will indemnify the publisher against any breach of such warranty. For ease of dissemination and to ensure proper policing of use, papers and contributions become the legal copyright of the publisher unless otherwise agreed.
The editor may make use of Turnitin software for checking the originality of submissions received.