Rainwater Drainage Service Improvement Using a Number Of Quality Tools at the Directorate of Karbala Sewage
مصطفى منير اسماعيل

ميثم خضير عباس
Abstract
The basic objective of the research is to study the quality of the water flow service in the Directorate of Karbala sewage and how to improve it after identifying the deviations of the processes and the final product and then providing the possible solutions in addressing the causes of the deviations and the associated quality gaps. A number of quality tools were used and applied to all data Stations with areas and activities related to the drainage of rainwater, as the research community determines the stations of lifting rainwater in the Directorate of the streams of Karbala holy, and the station was chosen Western station to apply the non-random sampling method intended after meeting a number of. It is one of the largest and most important stations in the Directorate as it raises rainwater from the center of the city and surrounding areas, reflecting the validity of the selection of case study can be generalized results, and the process of processing data collected some of the tools provided by checklists and interviews and personal observation of a number of analysis methods Quantitative, including statistical, and graphical presentation during the period of research subject to analysis between the years (2017-2018), which was clear and easy to understand from the competent staff in the Directorate, the research has reached a set of conclusions can be summarized by the diagnosis of the main reasons and Nuclei causing the delay of rainwater pull on the level of networks and stations of rainwater lift service, and then recommending the need to adopt the concept of quality and the use of their tools in the streams of Karbala Directorate and to proceed with the establishment of expansion projects on most of the pumping stations to increase the capacity of these stations.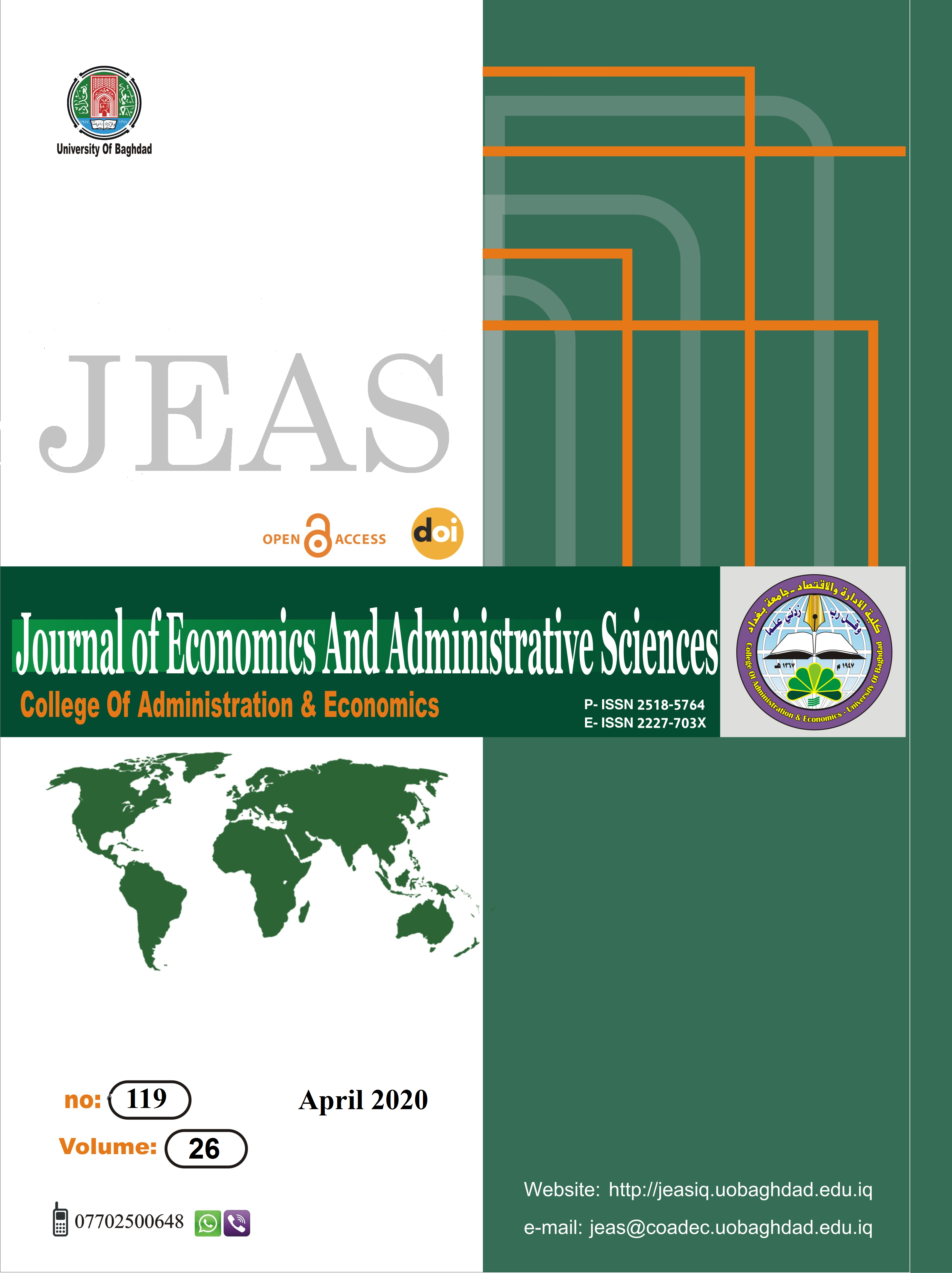 How to Cite
اسماعيلم. and عباسم. (2020) "Rainwater Drainage Service Improvement Using a Number Of Quality Tools at the Directorate of Karbala Sewage", Journal of Economics and Administrative Sciences, 26(119), pp. 83-102. doi: 10.33095/jeas.v26i119.1873.
Section
Managerial Researches
Articles submitted to the journal should not have been published before in their current or substantially similar form, or be under consideration for publication with another journal. Please see JEAS originality guidelines for details. Use this in conjunction with the points below about references, before submission i.e. always attribute clearly using either indented text or quote marks as well as making use of the preferred Harvard style of formatting. Authors submitting articles for publication warrant that the work is not an infringement of any existing copyright and will indemnify the publisher against any breach of such warranty. For ease of dissemination and to ensure proper policing of use, papers and contributions become the legal copyright of the publisher unless otherwise agreed.
The editor may make use of Turnitin software for checking the originality of submissions received.