The Extent of Implementing the Strategy of Solid Waste Management in Baquba City - Poll search
عالية جواد محمد علي

شكرية عبود عمران
Abstract
The research aims to identify the reality of the management strategy followed in the treatment of solid waste in the city of Baquba, and what strategies are used to treat solid waste, and the extent of the application of these strategies, through personal interviews with leading cadres in the Directorate of Baquba Municipality, their assistants and heads of departments, they numbered (55) Individuals. The descriptive method was adopted through a questionnaire prepared to measure the extent of the implementation of the strategy of solid waste management in the city of Baquba and using statistical tools including (arithmetic mean, standard deviation, relative importance, the gap). The research reached a number of conclusions, the most important of which is the failure of the Baquba Municipality to implement any strategy of solid waste treatment strategies. Based on the findings of the research, a set of recommendations that can be relied upon and benefited in improving the environmental situation in the city of Baquba, the most important of which is to seek to increase the experience and efficiency of employees working in the field of solid waste, and the need to implement a recycling strategy for materials in Solid waste, as it is a clean and easy process and provides a good financial return to the municipality with the need to educate citizens of the importance of cooperation with the municipality in the implementation of the strategy of solid waste treatment and preservation of the environment and make the city of Baquba clean and beautiful and healthy environment.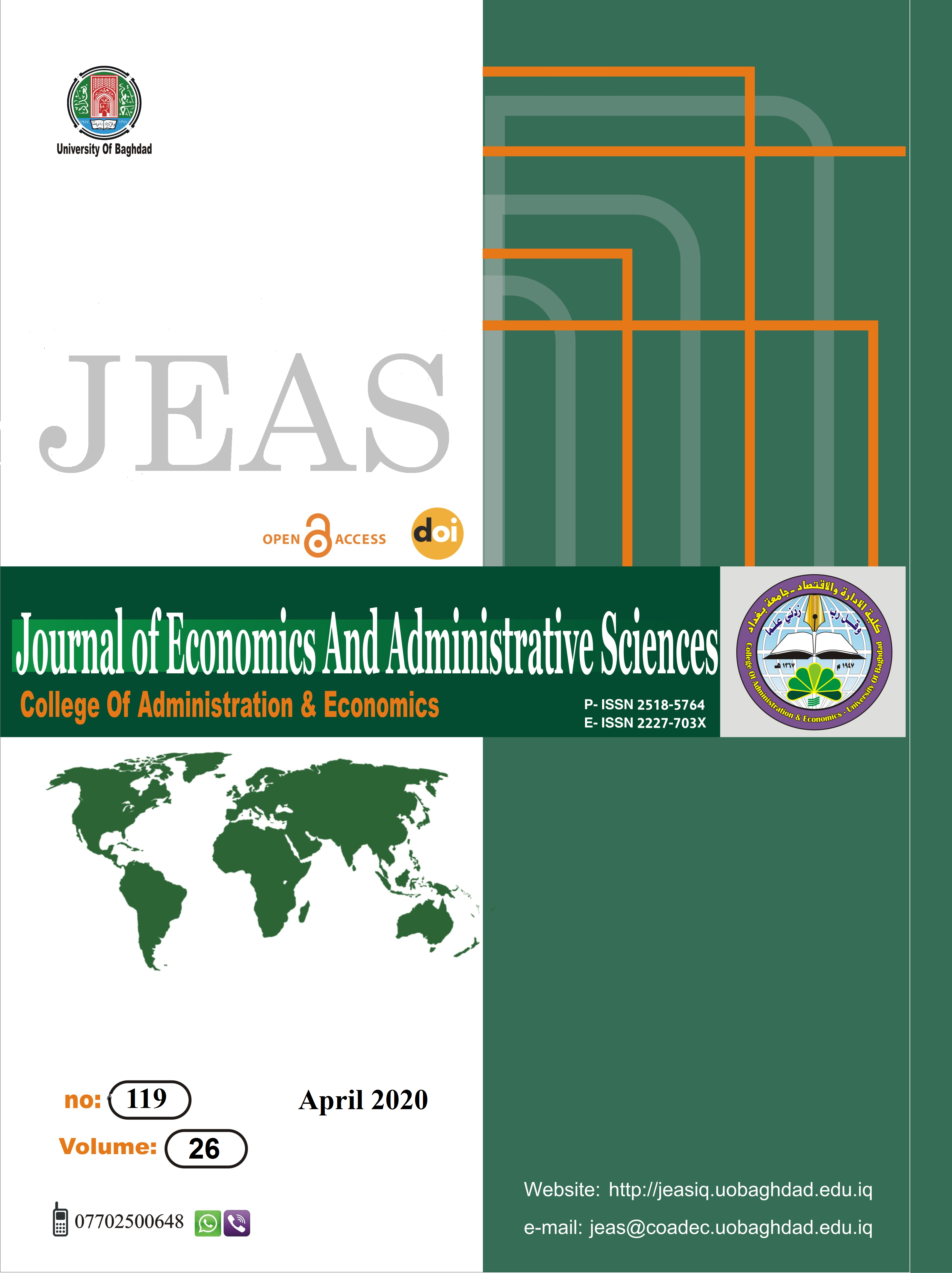 How to Cite
محمد عليع. and عمرانش. (2020) "The Extent of Implementing the Strategy of Solid Waste Management in Baquba City - Poll search", Journal of Economics and Administrative Sciences, 26(119), pp. 261-282. doi: 10.33095/jeas.v26i119.1883.
Section
Managerial Researches
Articles submitted to the journal should not have been published before in their current or substantially similar form, or be under consideration for publication with another journal. Please see JEAS originality guidelines for details. Use this in conjunction with the points below about references, before submission i.e. always attribute clearly using either indented text or quote marks as well as making use of the preferred Harvard style of formatting. Authors submitting articles for publication warrant that the work is not an infringement of any existing copyright and will indemnify the publisher against any breach of such warranty. For ease of dissemination and to ensure proper policing of use, papers and contributions become the legal copyright of the publisher unless otherwise agreed.
The editor may make use of Turnitin software for checking the originality of submissions received.