The Effect of the Promotional Mix in Achieving Competitive Advantage in Industrial Organizations
رسل سلمان نعمة

احمد عبد محمود الجنابي

مصطفى محمود محمد
Abstract
Purpose – determine the impact of the promotional mix in achieving competitive advantage in industrial organizations.
Problem- indicated a clear deficiency in employing the dimensions of the marketing mix in ensuring a competitive advantage for the researched organization.
Design/methodology/approach – Al-Dora Refinery was selected as a field of application. The sample was chosen by an intentional sample of (143) individuals in the Human Resources departments. The questionnaire was adopted as a data acquisition tool that was prepared based on a set of ready-made standards after being subjected to a number of validity and reliability tests. The statistical program (SPSS, V22) was used to enter and analyze study data.
Findings – The most prominent results reached are that there are a direct relationship and a positive effect of the marketing mix in achieving competitive advantage in surveyed organizations.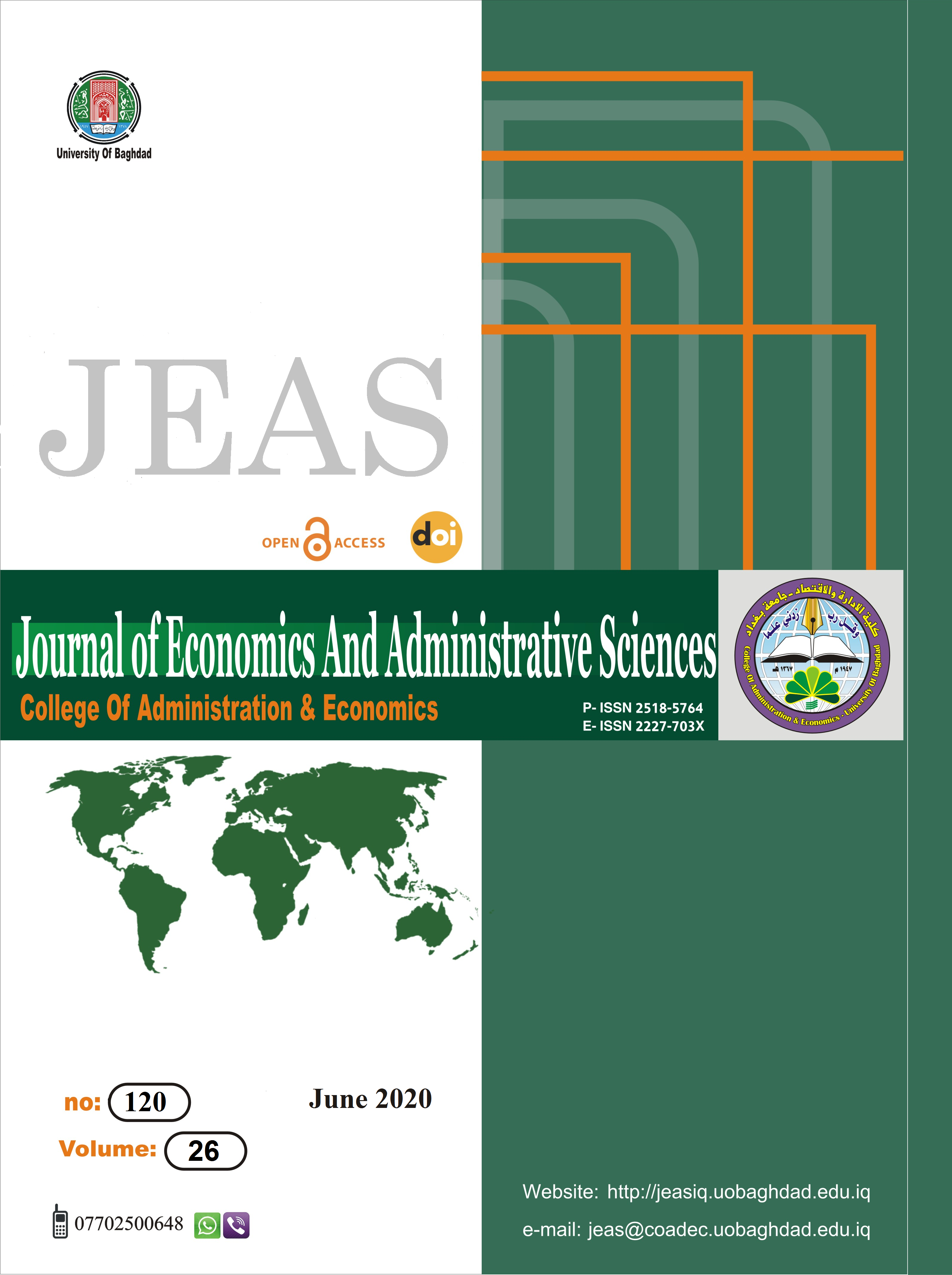 How to Cite
نعمةر., الجنابيا. and محمدم. (2020) "The Effect of the Promotional Mix in Achieving Competitive Advantage in Industrial Organizations", Journal of Economics and Administrative Sciences, 26(120), pp. 261-280. doi: 10.33095/jeas.v26i120.1916.
Section
Managerial Researches
Articles submitted to the journal should not have been published before in their current or substantially similar form, or be under consideration for publication with another journal. Please see JEAS originality guidelines for details. Use this in conjunction with the points below about references, before submission i.e. always attribute clearly using either indented text or quote marks as well as making use of the preferred Harvard style of formatting. Authors submitting articles for publication warrant that the work is not an infringement of any existing copyright and will indemnify the publisher against any breach of such warranty. For ease of dissemination and to ensure proper policing of use, papers and contributions become the legal copyright of the publisher unless otherwise agreed.
The editor may make use of Turnitin software for checking the originality of submissions received.