The role of Techno strategy of Information management in achieving administrative innovation : A case study in the college of Management and Economics / University of Kirkuk
Abstract
The present research aims to identify and define the basic dimensions of the information management strategy and the administrative creativity in the Faculty of Management and Economics / the University of Kirkuk, as well as the role played by the dimensions of the information technology management strategy in achieving the administrative innovation in the college and the research problem was formulated in several questions. The research problem was formulated in several questions centered on the correlation between the research variables, and the research was based on a major hypothesis and five sub-hypotheses emerged from which it was subjected to several tests to ensure its validity. The researcher used the descriptive-analytical method, which consisted of (30) administrative staff of the Faculty of Management and Economics / University The results of the statistical program (Spss v16) were obtained and the research reached a set of results, the most important of which is that there is a statistically significant effect between the research variables (information management strategy and management innovation) and these results were consistent with the hypotheses. Set of proposals.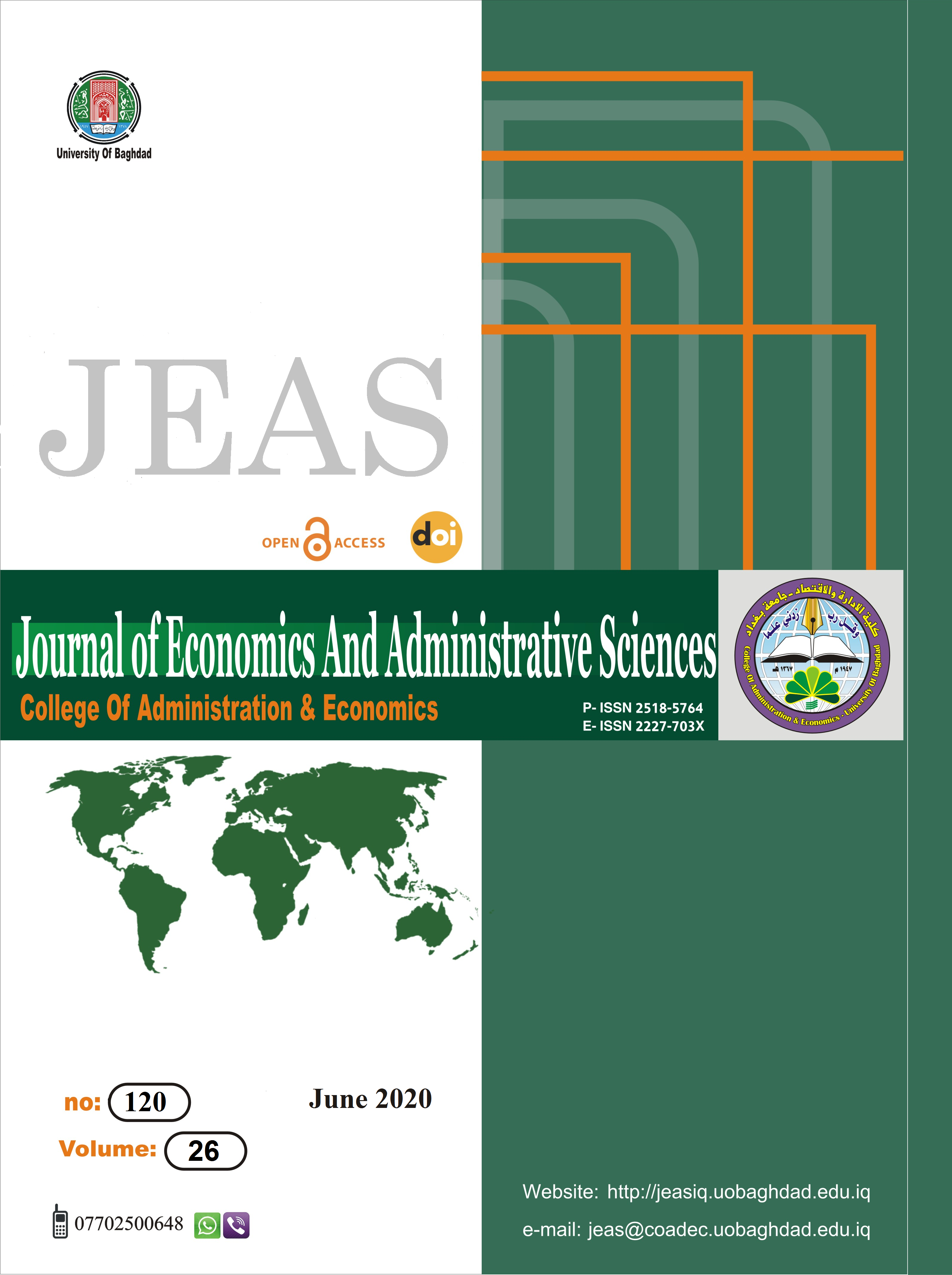 How to Cite
عبدم. (2020) "The role of Techno strategy of Information management in achieving administrative innovation : A case study in the college of Management and Economics / University of Kirkuk", Journal of Economics and Administrative Sciences, 26(120), pp. 281-295. doi: 10.33095/jeas.v26i120.1917.
Section
Managerial Researches
Articles submitted to the journal should not have been published before in their current or substantially similar form, or be under consideration for publication with another journal. Please see JEAS originality guidelines for details. Use this in conjunction with the points below about references, before submission i.e. always attribute clearly using either indented text or quote marks as well as making use of the preferred Harvard style of formatting. Authors submitting articles for publication warrant that the work is not an infringement of any existing copyright and will indemnify the publisher against any breach of such warranty. For ease of dissemination and to ensure proper policing of use, papers and contributions become the legal copyright of the publisher unless otherwise agreed.
The editor may make use of Turnitin software for checking the originality of submissions received.