Social responsibility and its role in enhancing the quality of services: an analytical study of the views of a sample of employees in the Directorate of Electricity Distribution Nineveh / Center
Abstract
The current research aims to diagnose the role of social responsibility as a contributing factor in enhancing the quality of services provided by the public sector in Iraq, where the research sought to demonstrate the relationship and impact of social responsibility dimensions (economic, legal, moral, and human) on the sector Services related to the electric field in Nineveh governorate because of its importance and its direct relationship with the citizen especially after the end of military operations in the destruction of the electricity sector by a large percentage in the city of Mosul. Nineveh Electricity Distribution Directorate / Center was chosen as a research community including (administrators and staff) of the researched organization and the distribution of (40) form prepared for this purpose to indicate the opinion of the research sample on the research variables (social responsibility and quality of services) and relied on the statistical program (SPSS) to reach the results, which supported the problem and hypotheses of research in acceptable proportions. The research also reached a set of conclusions and proposals, which confirmed the adoption of the research organization of the research variables.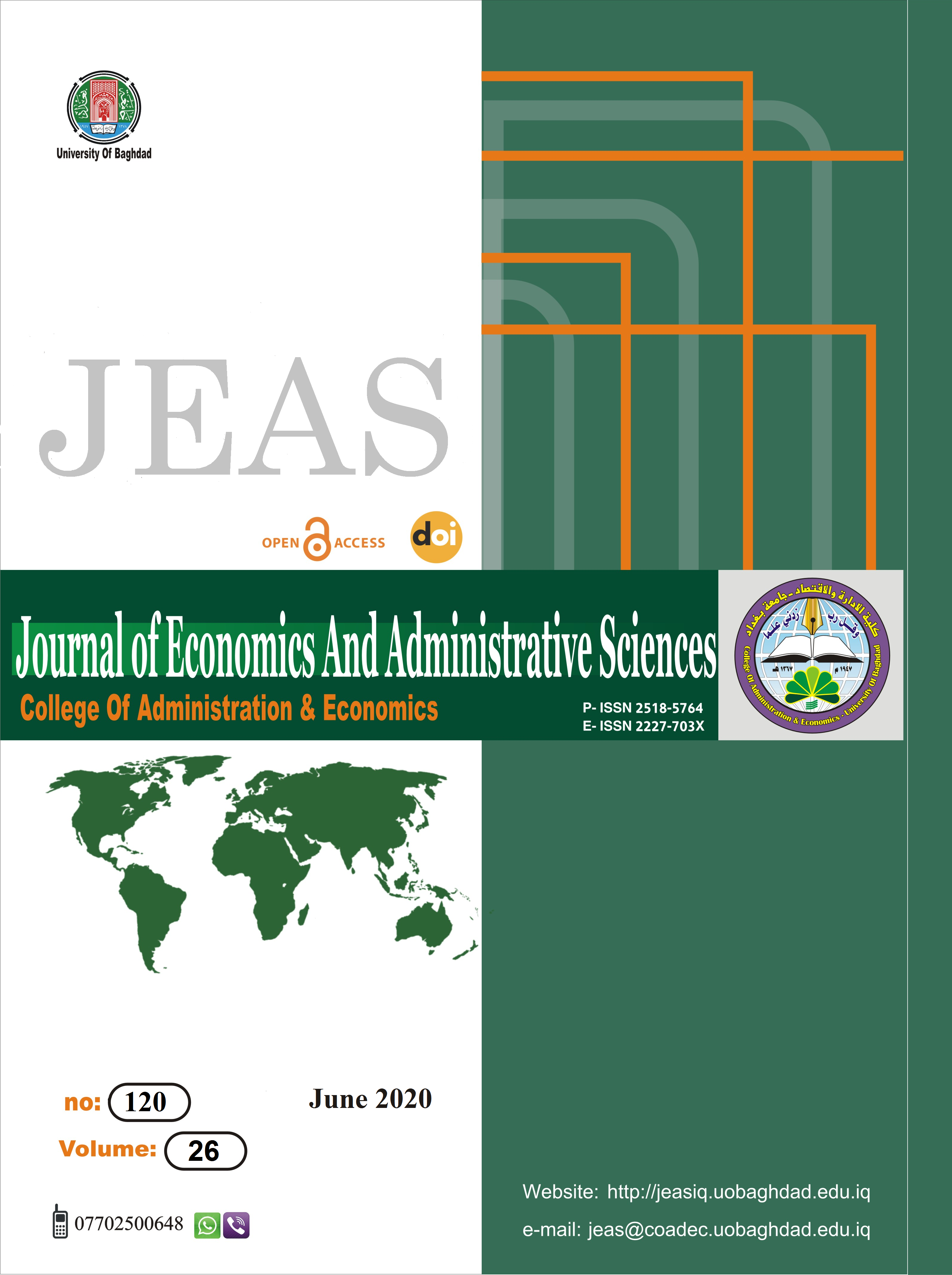 How to Cite
حسينب. (2020) "Social responsibility and its role in enhancing the quality of services: an analytical study of the views of a sample of employees in the Directorate of Electricity Distribution Nineveh / Center", Journal of Economics and Administrative Sciences, 26(120), pp. 337-352. doi: 10.33095/jeas.v26i120.1920.
Section
Managerial Researches
Articles submitted to the journal should not have been published before in their current or substantially similar form, or be under consideration for publication with another journal. Please see JEAS originality guidelines for details. Use this in conjunction with the points below about references, before submission i.e. always attribute clearly using either indented text or quote marks as well as making use of the preferred Harvard style of formatting. Authors submitting articles for publication warrant that the work is not an infringement of any existing copyright and will indemnify the publisher against any breach of such warranty. For ease of dissemination and to ensure proper policing of use, papers and contributions become the legal copyright of the publisher unless otherwise agreed.
The editor may make use of Turnitin software for checking the originality of submissions received.