The reality of manufacturing industries and ways to reduce the rent economy in Iraq (Future Vision)
بهاء أنور حبش

شهاب أحمد اسماعيل

زياد عزالدين طه
Abstract
Manufacturing industries are at the beginning of the thinking of those who put economic policies in developed countries and also more in developing countries, where manufacturing is the engine of industrial and economic development through its performance and its effective role in the formation of GDP, as well as the great advantages that characterize this sector and affect Largely on sustainable development, as well as its importance in its influential role in protecting national industry through increased exports and reduced imports.
      Iraq is one of the countries that rely on its oil economy to rely entirely on the provision of needs and requirements of the state, and this indicates the seriousness of the economic situation not only for Iraq, but for all countries that have become dependent on oil in the preparation of its programs and plans in light of the sharp decline in oil prices, As a result of political and economic reasons, and the lack of exploitation of the financial abundance achieved by the excessive rise in oil prices in recent years.
      The importance of the research comes from the importance of the subject of manufacturing industries in Iraq, as well as in trying to find a way to reduce the rent economy, which depends heavily on the state. The research presented a set of conclusions, the most important of which was that the contributions of manufacturing indicators in the development of the Iraqi economy were not at the required level in all the years between 2003 and 2014, Which is why Iraq is the least developed in the world. The research also recommended that the local, Arab and foreign sectors should be encouraged to invest in Iraq, especially in industrial projects, by adopting new policies for promotion and investment.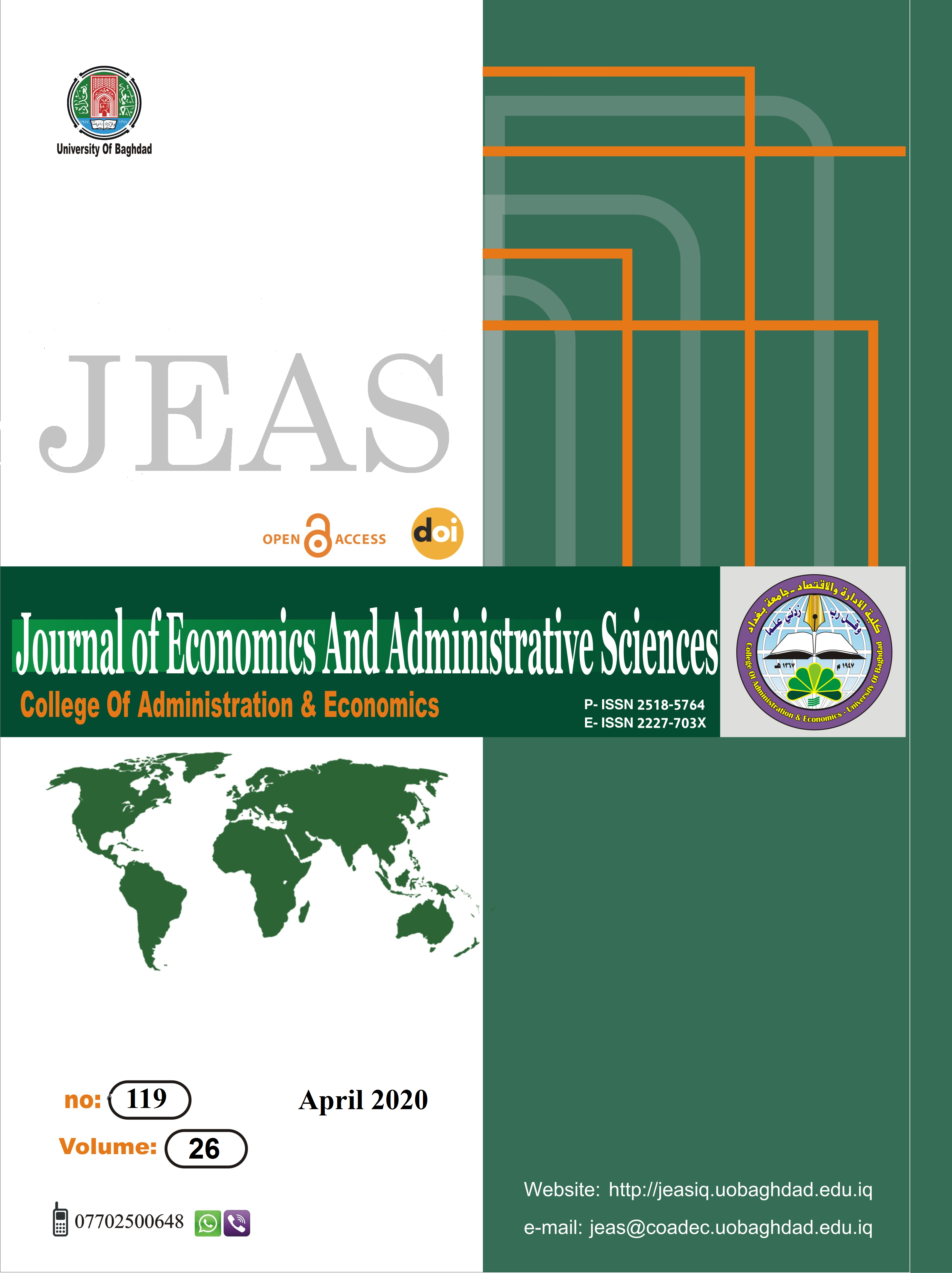 How to Cite
حبشب., اسماعيلش. and طهز. (2020) "The reality of manufacturing industries and ways to reduce the rent economy in Iraq (Future Vision)", Journal of Economics and Administrative Sciences, 26(119), pp. 417-427. doi: 10.33095/jeas.v26i119.1891.
Section
Economics Researches
Articles submitted to the journal should not have been published before in their current or substantially similar form, or be under consideration for publication with another journal. Please see JEAS originality guidelines for details. Use this in conjunction with the points below about references, before submission i.e. always attribute clearly using either indented text or quote marks as well as making use of the preferred Harvard style of formatting. Authors submitting articles for publication warrant that the work is not an infringement of any existing copyright and will indemnify the publisher against any breach of such warranty. For ease of dissemination and to ensure proper policing of use, papers and contributions become the legal copyright of the publisher unless otherwise agreed.
The editor may make use of Turnitin software for checking the originality of submissions received.