The Role of E-Learning in enhancing Total Quality Management in Educational Institutions: an exploratory study of the opinions of a sample of the staff of the Directorate of Education in the province of Nineveh
آمال سرحان سليمان

علي جاسم شلاش الجبوري
Abstract
Purpose: The research aims to determine the relationship between E-Learning and Total Quality Management (TQM) in Educational institutions in Nineveh Governorates.
Methodology / Design: The researchers distributed (30) questionnaires to employees (teachers and administrators) of Nineveh Governorate education who represent the community of the research sample, as they were analyzed using the SPSS V.20
The importance of research: The importance of the research in the fact that it focuses on one of the educational methods represented in integrating the traditional method and relying on modern technologies using computers and the Internet in the field of education to improve the reality of education in Iraq in general and the Nineveh Governorate in particular.
Theoretical conclusions: This study has reached a number of conclusions, most important of which are that e-learning has many advantages, such as shortening time and effort, providing a diverse learning environment, alternatives and options, encouraging self-education and the possibility of education outside educational institutions without commitment to time and space.
Practical results: The results showed a correlation and significant effect between E-learning and total quality management.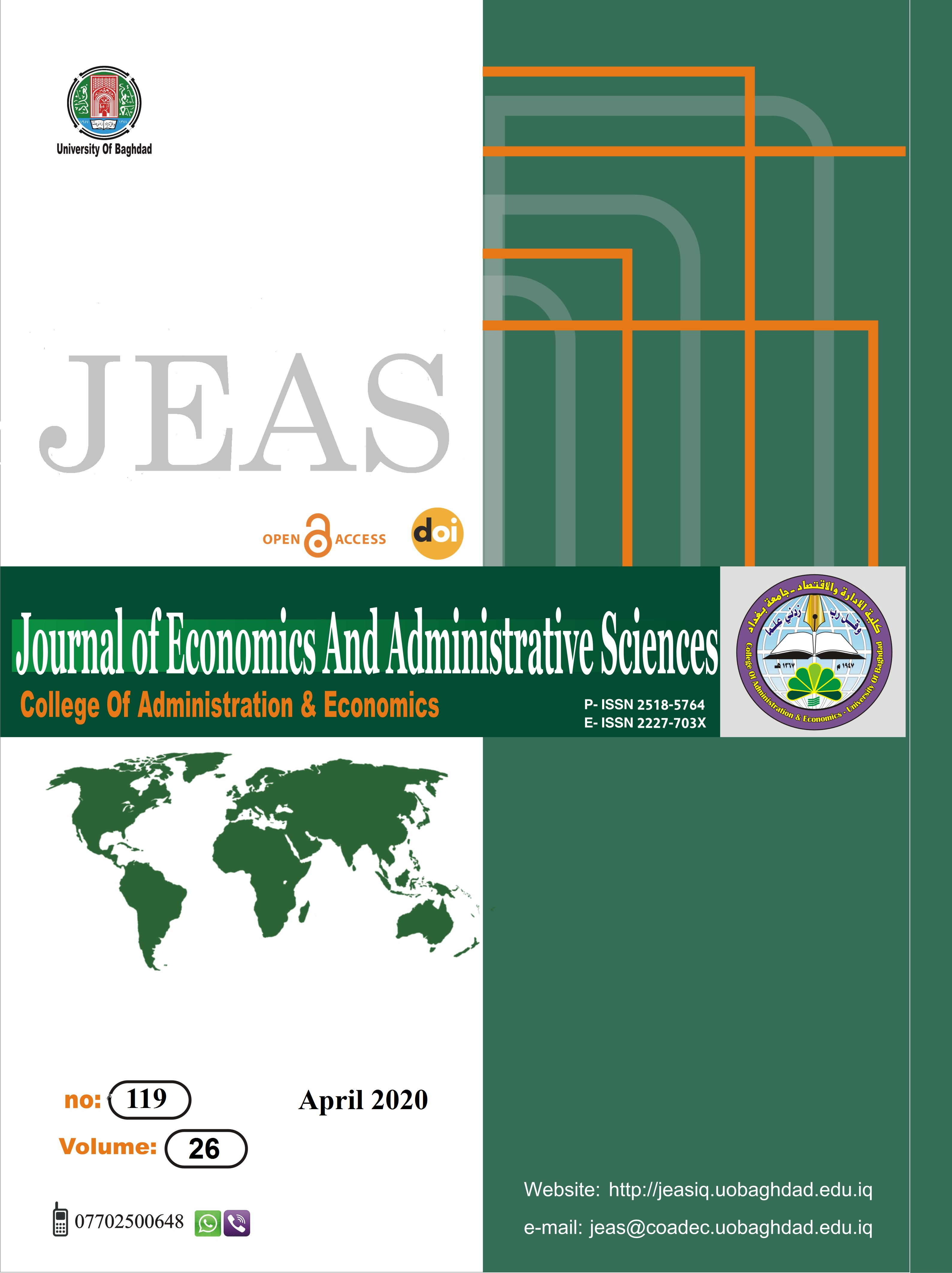 How to Cite
سليمانآ. and شلاش الجبوريع. (2020) "The Role of E-Learning in enhancing Total Quality Management in Educational Institutions: an exploratory study of the opinions of a sample of the staff of the Directorate of Education in the province of Nineveh", Journal of Economics and Administrative Sciences, 26(119), pp. 305-322. doi: 10.33095/jeas.v26i119.1885.
Section
Managerial Researches
Articles submitted to the journal should not have been published before in their current or substantially similar form, or be under consideration for publication with another journal. Please see JEAS originality guidelines for details. Use this in conjunction with the points below about references, before submission i.e. always attribute clearly using either indented text or quote marks as well as making use of the preferred Harvard style of formatting. Authors submitting articles for publication warrant that the work is not an infringement of any existing copyright and will indemnify the publisher against any breach of such warranty. For ease of dissemination and to ensure proper policing of use, papers and contributions become the legal copyright of the publisher unless otherwise agreed.
The editor may make use of Turnitin software for checking the originality of submissions received.