Extent of Iraqis oil companies commitment to implement internal control procedures in accordance to updated COSO framework (an applied study in Midland Oil Company)
Nawar Ali Abdulakareem

Prof. Safaa Ahmed Mohammed
Abstract
The research amid to find out the extent of Iraqi oil companies commitment to implement internal control procedures in accordance with the updated COSO framework. As the research problem was represented in the fact that many of the internal control procedures applied in the Iraqi oil companies are incompatible with most modern international frameworks for internal control, including the integrated COSO framework, issued by the Committee of Sponsoring Organizations of the Tradeway Committee. The research followed the quantitative approach to handling and analysing data by designing a checklist to represent the research tool for collecting data. The study population was represented in the Iraqi oil companies, while the study sample was midland Oil Company, which is one of the Iraqi Oil Ministry formations. The sampling unit consisted of interviewing those responsible for the company's internal control system. The results indicated the weakness of the Iraqi midland Oil Company commitment to implement the internal control procedures in accordance with the integrated COSO framework for internal control in a relatively weak degree (about 25.67%). It is expected that the results of the current research will affect improving the commitment of midland Oil Company to the global frameworks of internal control, and the importance of cope with global developments related to internal control through the adoption and implementation of integrated global frameworks to improve internal control procedures. Lastly, the current research represents the first research interested in comparing internal control procedures in Iraqi oil companies with reliance on modern global frameworks as a basis for evaluation and comparison.
Paper type: Research paper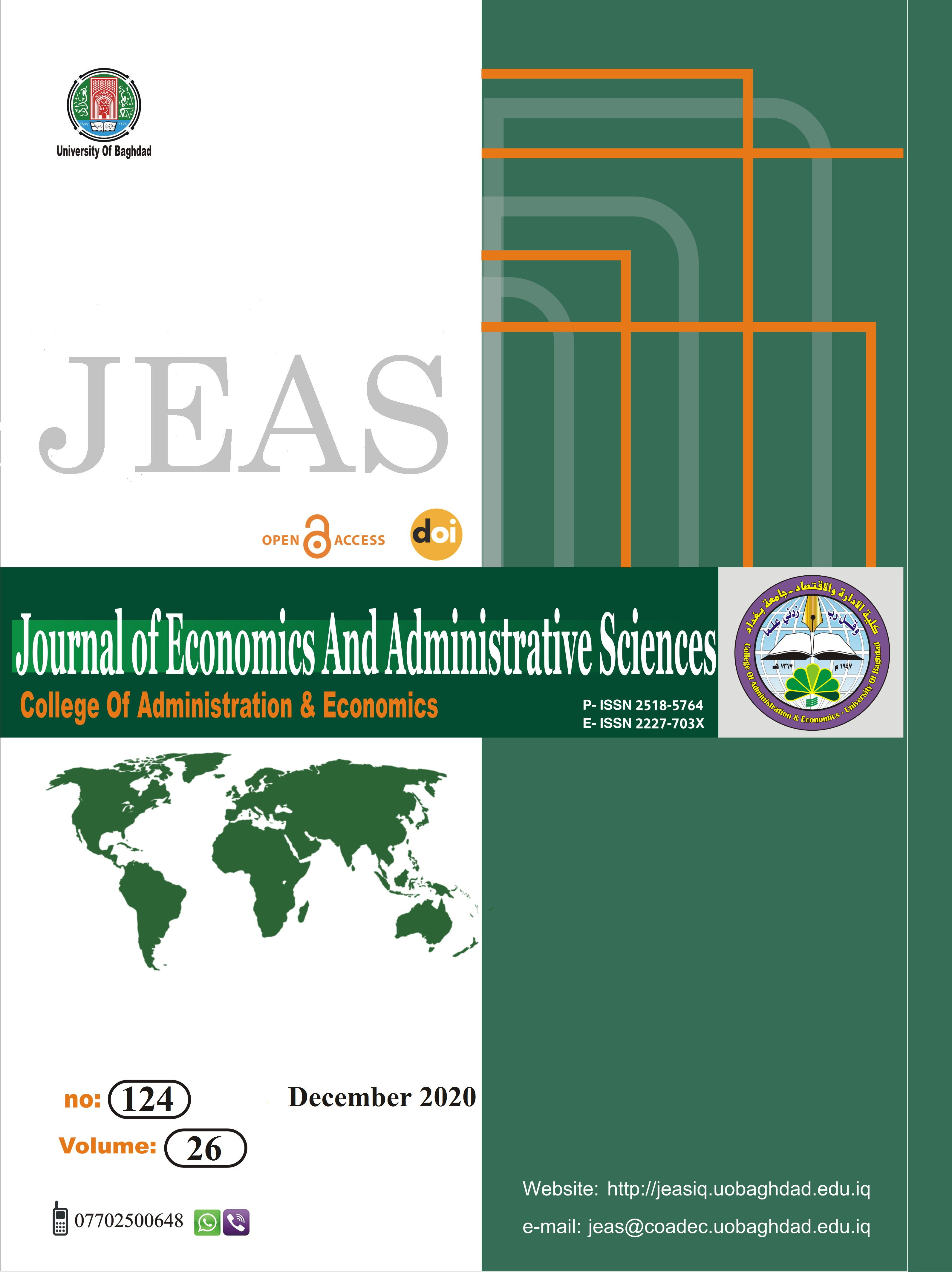 How to Cite
Abdulakareem, N. and Mohammed, P. S. (2020) "Extent of Iraqis oil companies commitment to implement internal control procedures in accordance to updated COSO framework (an applied study in Midland Oil Company)", Journal of Economics and Administrative Sciences, 26(124), pp. 529-548. doi: 10.33095/jeas.v26i124.2057.
Section
Accounting Researches
Articles submitted to the journal should not have been published before in their current or substantially similar form, or be under consideration for publication with another journal. Please see JEAS originality guidelines for details. Use this in conjunction with the points below about references, before submission i.e. always attribute clearly using either indented text or quote marks as well as making use of the preferred Harvard style of formatting. Authors submitting articles for publication warrant that the work is not an infringement of any existing copyright and will indemnify the publisher against any breach of such warranty. For ease of dissemination and to ensure proper policing of use, papers and contributions become the legal copyright of the publisher unless otherwise agreed.
The editor may make use of Turnitin software for checking the originality of submissions received.