Evaluation of the reality of applying a number of Iraqi institutional accreditation standards/study in a number of Iraqi public and private universities
Sally T. Ali

Abdulridha S. AL_Basri
Keywords:
institutional accreditation standards; global rankings
Abstract
     The study aims to find out the extent to which several Iraqi institutional accreditation standards (governance and administration, scientific research, curricula) are applied in two public universities (Baghdad and Middle Technical University) and two private universities (Uruk and Al-Mansour College) by diagnosing strengths and weaknesses and proposing a mechanism and procedures to help educational institution aims to reduce or eliminate the gap. The study stems from the extent of application of several Iraqi institutional accreditation standards represented as it was worked on through observation and field coexistence to reach scientific and practical facts. The method of case study and comparison between public and private universities was adopted by using the checklist as a tool to collect data and information to help in a comprehensive and realistic analysis.  The study reached a set of results, the most prominent of which is the weak interest of the universities in the study sample in implementing the Iraqi institutional accreditation standards, which showed a gap between the actual performance of the universities and the indicators of the standards. This indicates that there are no specialized audit teams in the field of auditing quality management systems in higher education qualified according to the international standard (ISO 19001) to know the extent of conformity, as well as the absence of targeted plans to implement the indicators of those standards. Despite the existence of a Quality Assurance and Accreditation Council at the university that oversees the application of quality management systems in all university formations, it needs to intensify efforts to reach reliability in providing its services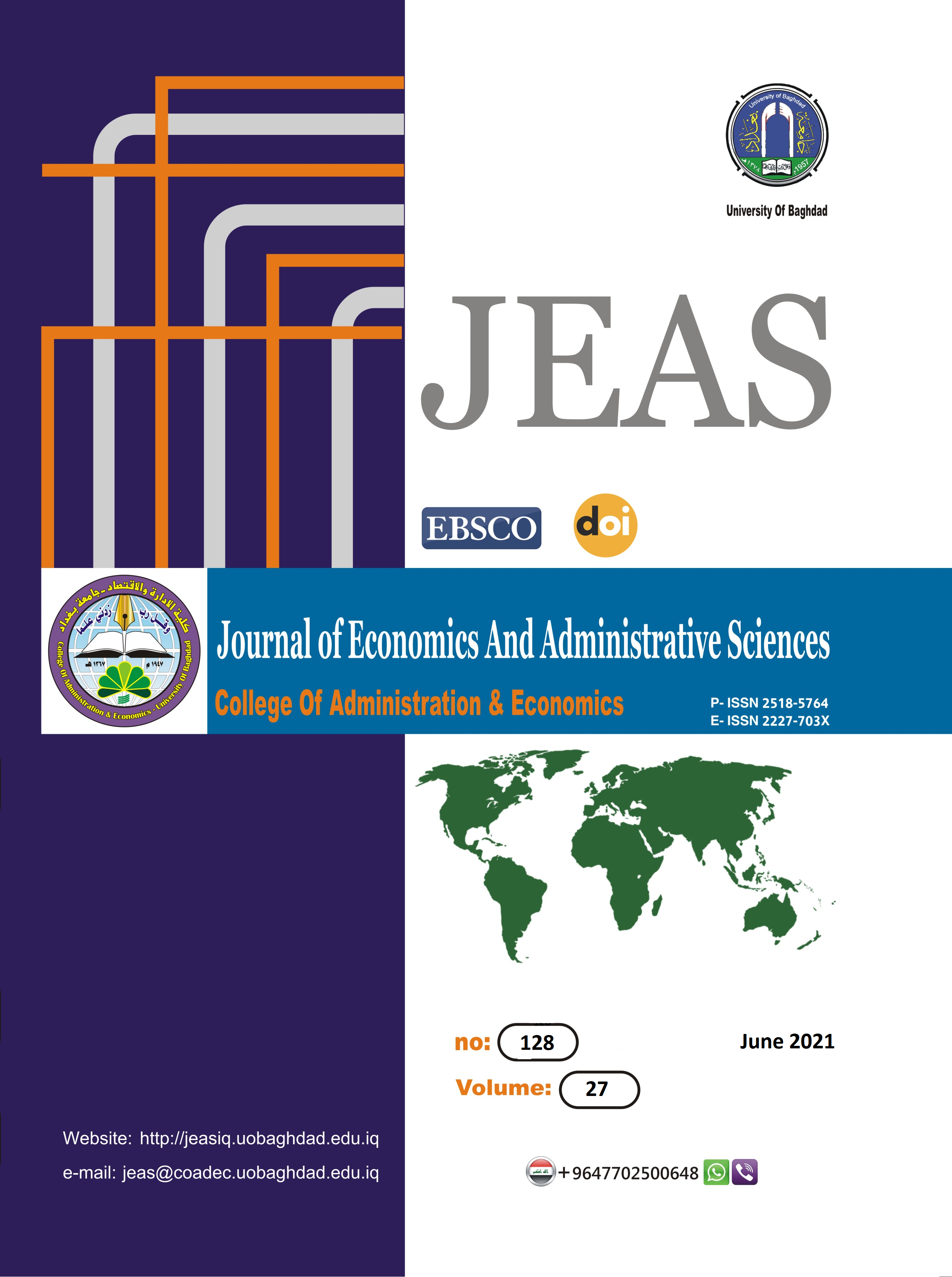 How to Cite
Ali, S. and AL_Basri, A. (2021) "Evaluation of the reality of applying a number of Iraqi institutional accreditation standards/study in a number of Iraqi public and private universities", Journal of Economics and Administrative Sciences, 27(128), pp. 40-62. doi: 10.33095/jeas.v27i128.2155.
Section
Managerial Researches
Articles submitted to the journal should not have been published before in their current or substantially similar form, or be under consideration for publication with another journal. Please see JEAS originality guidelines for details. Use this in conjunction with the points below about references, before submission i.e. always attribute clearly using either indented text or quote marks as well as making use of the preferred Harvard style of formatting. Authors submitting articles for publication warrant that the work is not an infringement of any existing copyright and will indemnify the publisher against any breach of such warranty. For ease of dissemination and to ensure proper policing of use, papers and contributions become the legal copyright of the publisher unless otherwise agreed.
The editor may make use of Turnitin software for checking the originality of submissions received.