A proposed model for disclosing the role of the collective intelligence system in improving joint auditing
Khaled Fa'iq Hassan

Bushra Fadil Al-Taie
Keywords:
A proposed model for disclosing the role of the collective intelligence system in improving joint auditing
Abstract
This research aims to present a proposed model for disclosure and documentation when performing the audit according to the joint audit method by using the questions and principles of the collective intelligence system, which leads to improving and enhancing the efficiency of the joint audit, and thus enhancing the confidence of the parties concerned in the outputs of the audit process. As the research problem can be formulated through the following question: "Does the proposed model for disclosure of the role of the collective intelligence system contribute to improving joint auditing?"   
The proposed model is designed for the disclosure of joint auditing and the role of collective intelligence in improving it to achieve integration between the auditor's report on the one hand and the joint audit information on the other hand, by disclosing the joint audit information in the explanations complementing the audit report that should be available in the current audit file of the economic unit in question. Auditing, by merging the questions of the collective intelligence system (who, what, how, why) with the indicators of the quality of the audit, and the research reached a set of conclusions, the most important of which is unified documentation of the joint audit work in the audit office as it is permissible to use the collective intelligence system—documenting the work carried out by members of his team independently of the other office. As for the most important recommendations, they were represented in need to adopt the proposed model for using collective intelligence to improve the quality of joint auditing performance, which aims to provide a mechanism for disclosure and documentation of joint auditing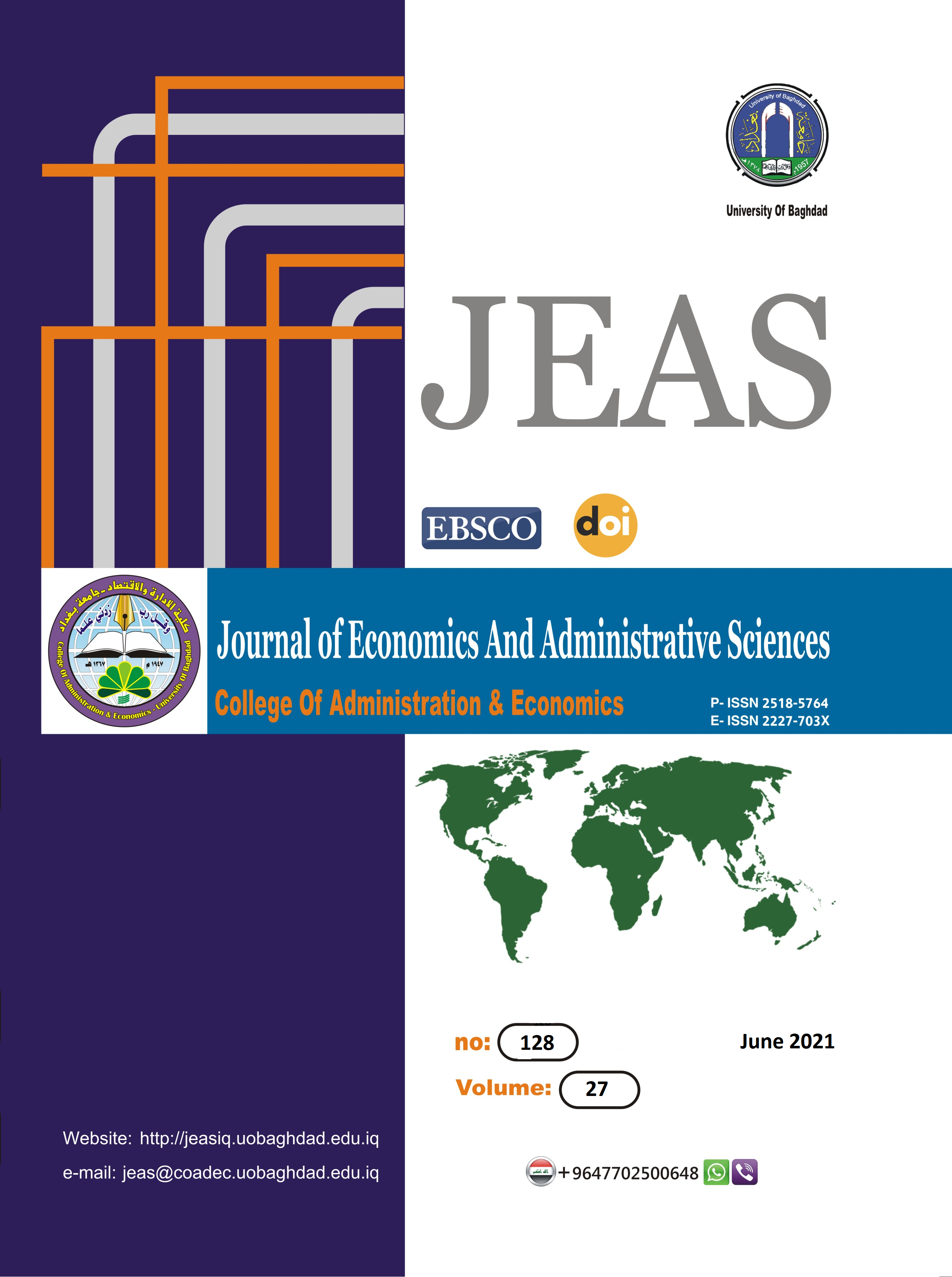 How to Cite
Hassan, K. and Al-Taie, B. (2021) "A proposed model for disclosing the role of the collective intelligence system in improving joint auditing", Journal of Economics and Administrative Sciences, 27(128), pp. 219-238. doi: 10.33095/jeas.v27i128.2165.
Section
Accounting Researches
Articles submitted to the journal should not have been published before in their current or substantially similar form, or be under consideration for publication with another journal. Please see JEAS originality guidelines for details. Use this in conjunction with the points below about references, before submission i.e. always attribute clearly using either indented text or quote marks as well as making use of the preferred Harvard style of formatting. Authors submitting articles for publication warrant that the work is not an infringement of any existing copyright and will indemnify the publisher against any breach of such warranty. For ease of dissemination and to ensure proper policing of use, papers and contributions become the legal copyright of the publisher unless otherwise agreed.
The editor may make use of Turnitin software for checking the originality of submissions received.