Aggregation of Accounting information between differentiated accounting systems ( Case Study )
Ahmed Yhia Kdeear

Safwan Qusay Abdel Halim
Keywords:
aggregation of accounting information, differentiated accounting systems, systems theory, unified aggregate accounting system, aggregate Statement of financial position, aggregate statement of current operations
Abstract
The purpose of the research is to present a proposed accounting system model for converting and aggregating accounting information within the framework of the differentiated accounting systems, and the research methodology consists of: The research problem is the existence of differentiated and dispersed accounting systems that operate within governmental economic units and at the same time seek to achieve a unified vision and goals for the organization, and the central research hypothesis is the possibility of conducting the process of conversion accounting information from the government accounting system to the unified accounting system, and then aggregate those systems. The research was conducted at the College of Administration and Economics / the University of Baghdad, and it represents a sample from a community of governmental economic units that apply different accounting systems. The research method was represented by adopting the descriptive approach in studying the problem and then diagnosing weaknesses in the accounting information within the framework of the different accounting systems. The research concluded the most important conclusions, which are that the characteristic of Faithful representation, systems theory according to accounting thought, all of them converge towards grouping in accounting practices, methods of presentation and disclosure of accounting information, as for the most critical research recommendations, they are issuing instructions from government authorities to oblige economic units that apply differentiated accounting systems to prepare their financial reports according to the proposed model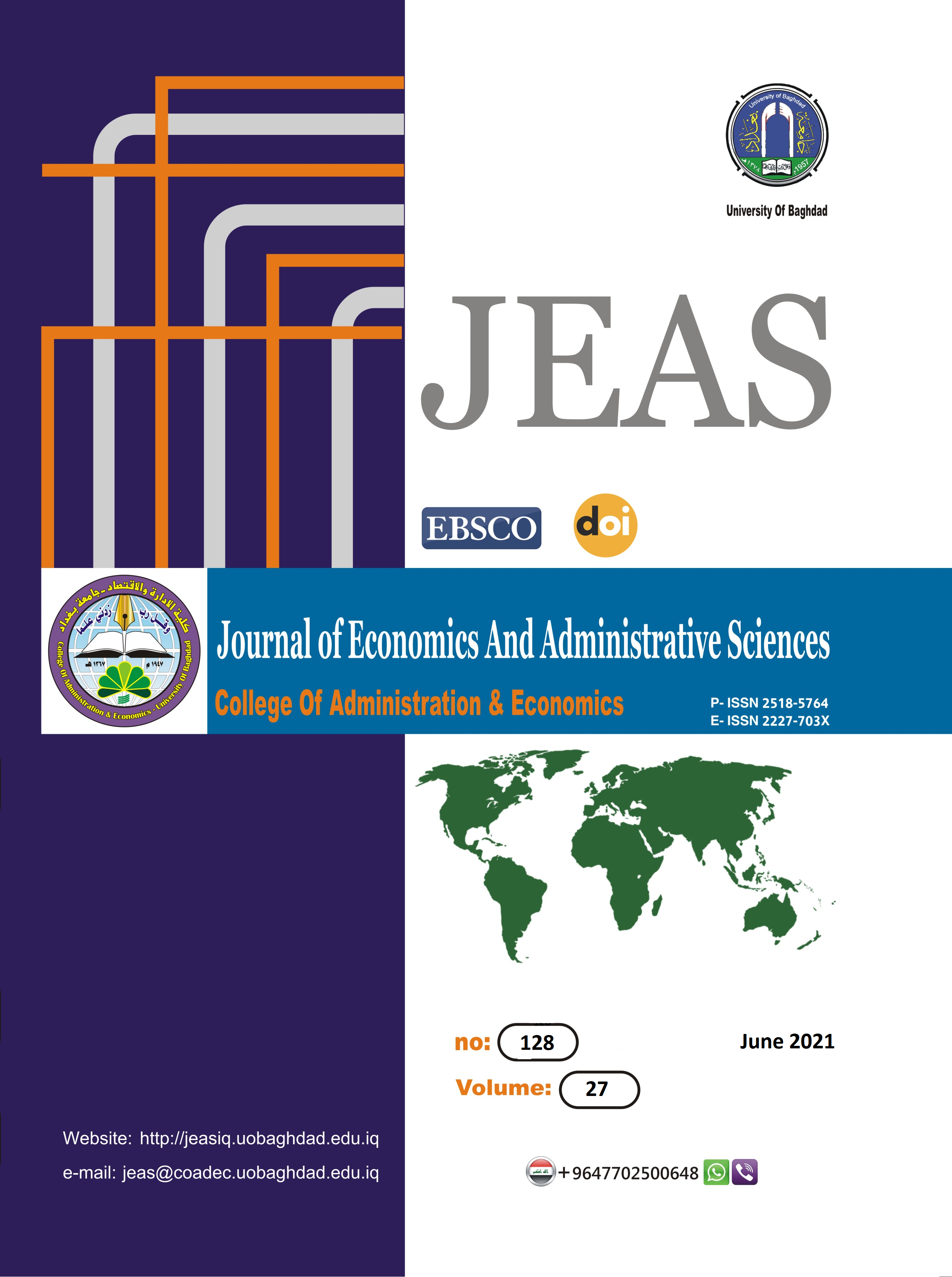 How to Cite
Kdeear, A. and Abdel Halim, S. (2021) "Aggregation of Accounting information between differentiated accounting systems ( Case Study )", Journal of Economics and Administrative Sciences, 27(128), pp. 239-254. doi: 10.33095/jeas.v27i128.2166.
Section
Accounting Researches
Articles submitted to the journal should not have been published before in their current or substantially similar form, or be under consideration for publication with another journal. Please see JEAS originality guidelines for details. Use this in conjunction with the points below about references, before submission i.e. always attribute clearly using either indented text or quote marks as well as making use of the preferred Harvard style of formatting. Authors submitting articles for publication warrant that the work is not an infringement of any existing copyright and will indemnify the publisher against any breach of such warranty. For ease of dissemination and to ensure proper policing of use, papers and contributions become the legal copyright of the publisher unless otherwise agreed.
The editor may make use of Turnitin software for checking the originality of submissions received.