The role of the effectiveness of self-managed teams in improving the quality of services / an applied study in Ramadi municipality
Nada Ismaeel Jabbouri

Emad Mansi Hamoud
Keywords:
Work teams, self-managed teams, quality of service, فرق العمل والفرق المدارة ذاتيا وجودة الخدمة.
Abstract
This research aims to identify the effective role of self-managed teams in the quality of service performance in the directorate of Ramadi municipality. The problematic nature of our research involves this main question of the effective role of self-managed teams in the Municipality of Ramadi in improving the services of performance quality to the beneficiaries from the Directorate service. The importance of this study lies in the role played by the work teams in the organizations that excel in their field, the attendant of the changes in the leadership, administrative roles of the institutions, and teams leaders, will be achieved by the self-managed teams in improving the quality of the service provided by the institution to which these teams belong if the activation of those teams. The researchers have adopted the checklists to collect data and information from the research community and conducting interviews with the team leaders in Ramadi Municipality, which consists of (23) teams. The researchers are reached a number of conclusions, the most important of which is that there are no self-managed teams in the directorate of Ramadi municipality. Despite its presence within the official organizational structure of the directorate through the partition of Ramadi city into official service sectors for each sector, a municipal department is responsible for its. The municipality is supposed to be mini-municipality works with the system of self-managed teams.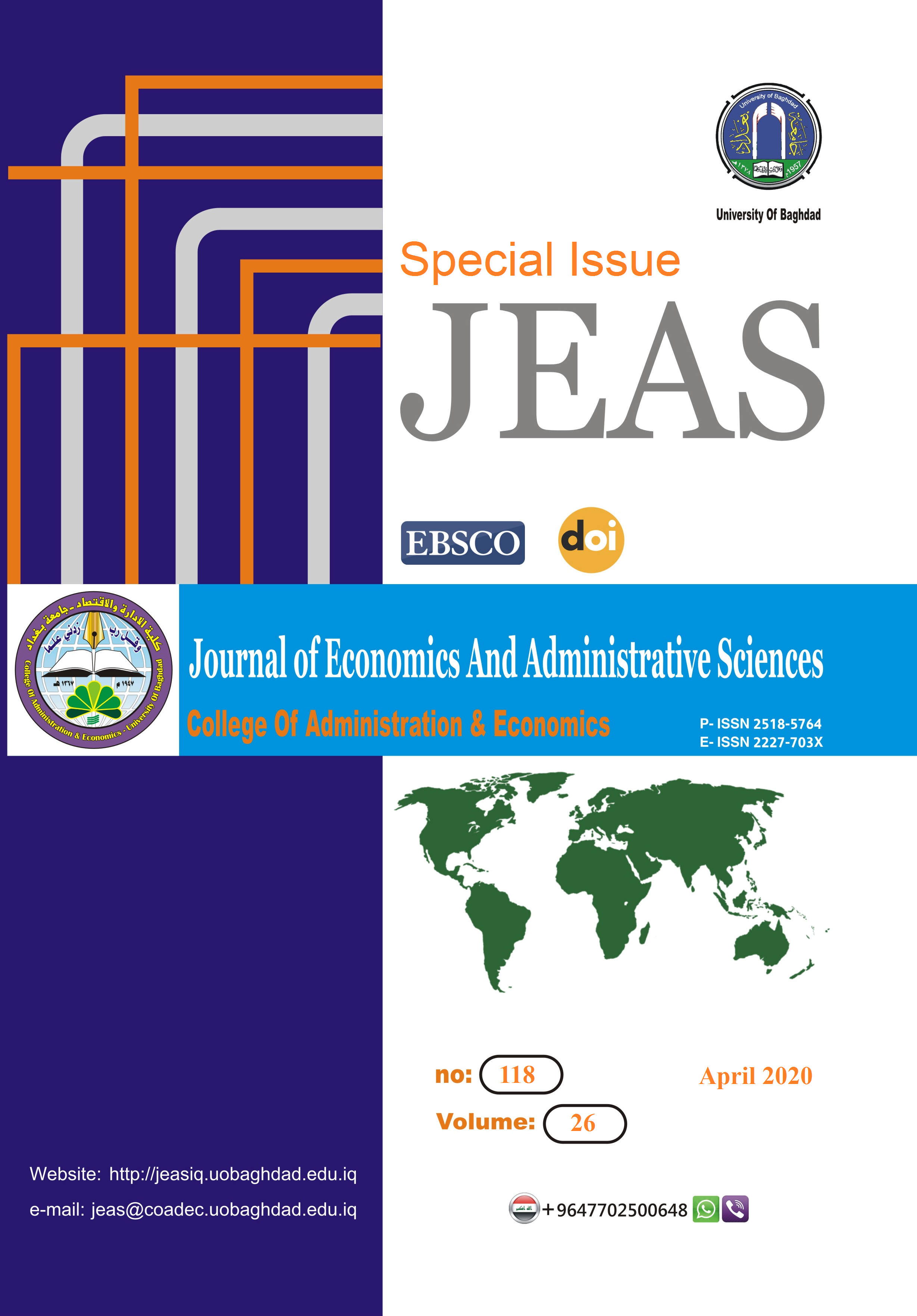 How to Cite
Jabbouri, N. and Hamoud, E. (2020) "The role of the effectiveness of self-managed teams in improving the quality of services / an applied study in Ramadi municipality", Journal of Economics and Administrative Sciences, 26(118), pp. 12-31. doi: 10.33095/jeas.v26i118.1852.
Section
Managerial Researches
Articles submitted to the journal should not have been published before in their current or substantially similar form, or be under consideration for publication with another journal. Please see JEAS originality guidelines for details. Use this in conjunction with the points below about references, before submission i.e. always attribute clearly using either indented text or quote marks as well as making use of the preferred Harvard style of formatting. Authors submitting articles for publication warrant that the work is not an infringement of any existing copyright and will indemnify the publisher against any breach of such warranty. For ease of dissemination and to ensure proper policing of use, papers and contributions become the legal copyright of the publisher unless otherwise agreed.
The editor may make use of Turnitin software for checking the originality of submissions received.