Comparison Branch and Bound Algorithm with Penalty Function Method for solving Non-linear Bi-level programming with application
حامد سعد الشمرتي

هبـــة فاضل حربي
Abstract
The problem of Bi-level programming is to reduce or maximize the function of the target by having another target function within the constraints. This problem has received a great deal of attention in the programming community due to the proliferation of applications and the use of evolutionary algorithms in addressing this kind of problem. Two non-linear bi-level programming methods are used in this paper. The goal is to achieve the optimal solution through the simulation method using the Monte Carlo method using different small and large sample sizes. The research reached the Branch Bound algorithm was preferred in solving the problem of non-linear two-level programming this is because the results were better.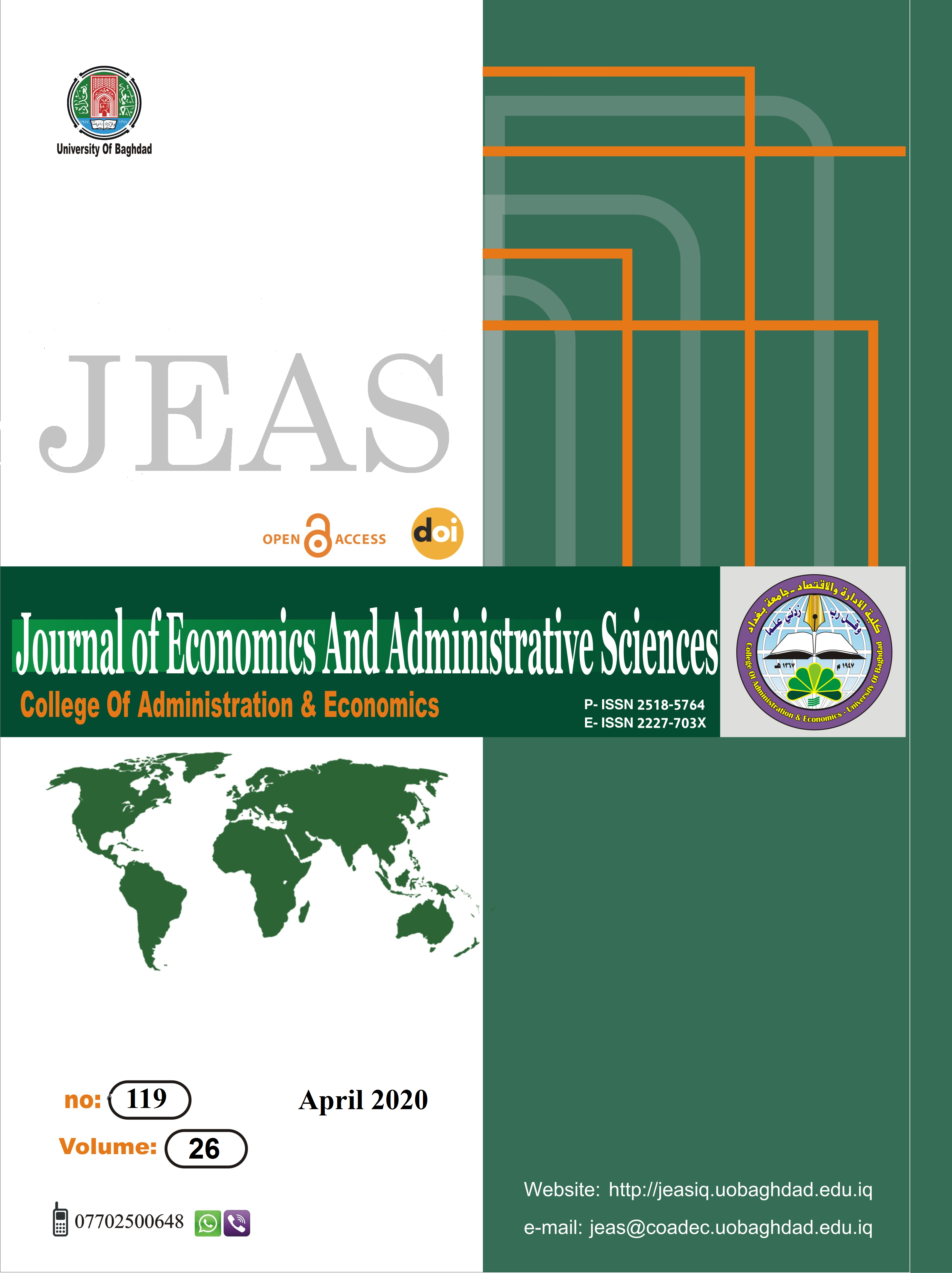 How to Cite
الشمرتيح. and حربيه. (2020) "Comparison Branch and Bound Algorithm with Penalty Function Method for solving Non-linear Bi-level programming with application", Journal of Economics and Administrative Sciences, 26(119), pp. 444-457. doi: 10.33095/jeas.v26i119.1893.
Section
Statistical Researches
Articles submitted to the journal should not have been published before in their current or substantially similar form, or be under consideration for publication with another journal. Please see JEAS originality guidelines for details. Use this in conjunction with the points below about references, before submission i.e. always attribute clearly using either indented text or quote marks as well as making use of the preferred Harvard style of formatting. Authors submitting articles for publication warrant that the work is not an infringement of any existing copyright and will indemnify the publisher against any breach of such warranty. For ease of dissemination and to ensure proper policing of use, papers and contributions become the legal copyright of the publisher unless otherwise agreed.
The editor may make use of Turnitin software for checking the originality of submissions received.