The role of green strategy formulation in green behavior for municipal corporations – Analytical study
يعرب عدنان حسين

سلوان ظافر عبد الله
Abstract
The research shows the importance of orientation towards the formulation of the green strategy and its effect in determining the behavior of the green municipal institution in Babel governorate. The research highlighted the formulation of the green strategy as an important variable, especially today, the trend towards protecting the environment and minimizing the damage resulting from the delivery of services, and through it also the type of green behavior or performance adopted by the municipal institution and the emergence of the need for a strategy that is not harmful to the environment. The research took the sample intentionally comprehensive size of 222 personnel of municipal institutions and some formations concerned with the planning and diversity of personnel specialization and included technical, administrative and legal specialties and various levels of responsibility and academic achievement within the Ministry of Housing, Construction, Municipalities, the Ministry of Planning and the Babylon Provincial Council. The research tool was a questionnaire distributed to the research sample, which appeared homogeneous and not scattered by the answers to what was put in the questionnaire on the search variables, which included several sub-dimensions each. The research concluded the most important results, which included the formulation of the green strategy and dimensions such as follow-up and the extent of the participation of management and organization and changes in business models and even financial revenues expected from the adoption of a green strategy.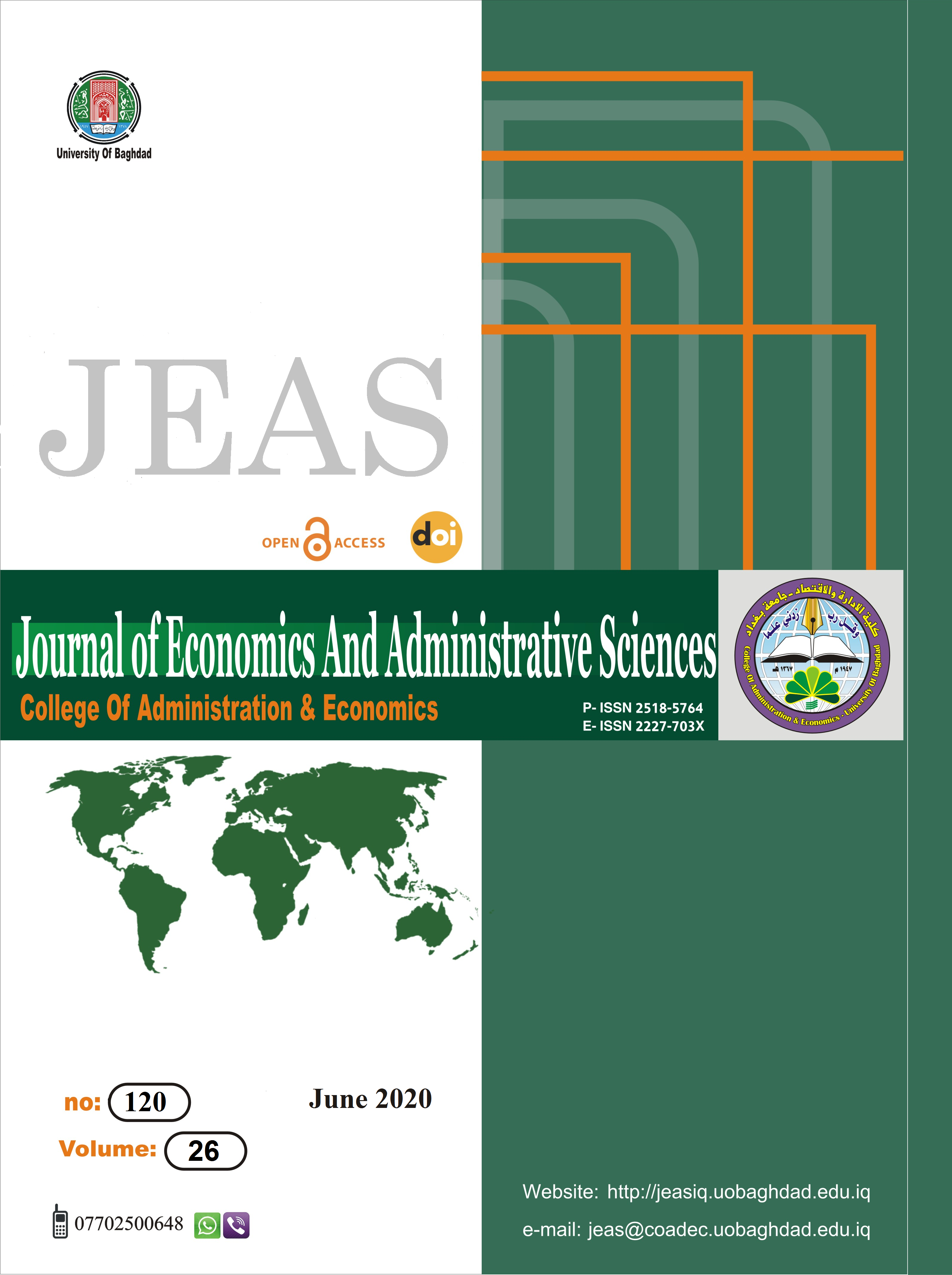 How to Cite
حسيني. and عبد اللهس. (2020) "The role of green strategy formulation in green behavior for municipal corporations – Analytical study", Journal of Economics and Administrative Sciences, 26(120), pp. 146-167. doi: 10.33095/jeas.v26i120.1910.
Section
Managerial Researches
Articles submitted to the journal should not have been published before in their current or substantially similar form, or be under consideration for publication with another journal. Please see JEAS originality guidelines for details. Use this in conjunction with the points below about references, before submission i.e. always attribute clearly using either indented text or quote marks as well as making use of the preferred Harvard style of formatting. Authors submitting articles for publication warrant that the work is not an infringement of any existing copyright and will indemnify the publisher against any breach of such warranty. For ease of dissemination and to ensure proper policing of use, papers and contributions become the legal copyright of the publisher unless otherwise agreed.
The editor may make use of Turnitin software for checking the originality of submissions received.