Organizational Performance Evaluation Maysan Water Directorate - Case Study
هنادي صكر مكطوف

اشواق علي حسين
Abstract
The research aims to improve the performance of the Directorate of Maysan water by reconciling the objectives of the employees of the directorate with the objectives of the Directorate itself, as well as to identify the strengths and weaknesses in the performance of the Directorate (Leadership - Individuals - Knowledge - Operations - Financial) and presented to experts and arbitrators of specialized, and the researchers have relied on the case study methodology as a descriptive approach is comprehensive analysis, and draws on more than one approach, method and scientific design, has been interviewed a number of experts in the Directorate Maysan's water Identify the weaknesses and strengths of the Directorate, the research has reached a number of results, the most important of which is that the Directorate of Maysan water has no awareness of the importance of the evaluation process and it lacks a system for evaluating its performance and that the evaluation programs that are conducted in the Directorate are limited to conducting a formative evaluation and the level of individual performance only The research came out with a number of recommendations, the most important of which should be the vision and mission of the Directorate clear and written to all employees in the Directorate, which requires to be awareness campaigns to do so, so that the objectives of employees linked to the objectives of the Directorate.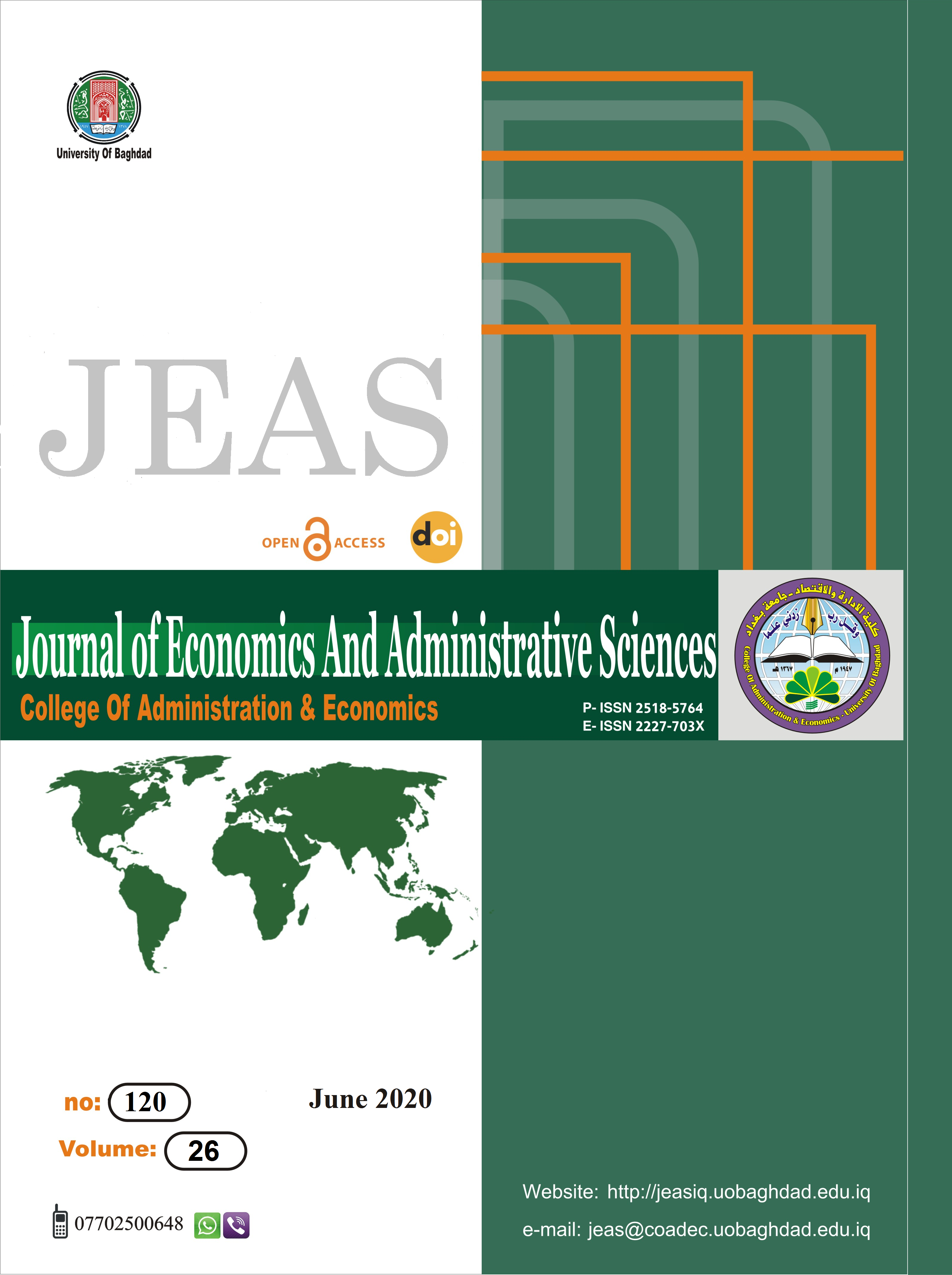 How to Cite
مكطوفه. and حسينا. (2020) "Organizational Performance Evaluation Maysan Water Directorate - Case Study", Journal of Economics and Administrative Sciences, 26(120), pp. 191-208. doi: 10.33095/jeas.v26i120.1912.
Section
Managerial Researches
Articles submitted to the journal should not have been published before in their current or substantially similar form, or be under consideration for publication with another journal. Please see JEAS originality guidelines for details. Use this in conjunction with the points below about references, before submission i.e. always attribute clearly using either indented text or quote marks as well as making use of the preferred Harvard style of formatting. Authors submitting articles for publication warrant that the work is not an infringement of any existing copyright and will indemnify the publisher against any breach of such warranty. For ease of dissemination and to ensure proper policing of use, papers and contributions become the legal copyright of the publisher unless otherwise agreed.
The editor may make use of Turnitin software for checking the originality of submissions received.