The Reality and Challenges of Digital Marketing: An Empirical Study on Teaching Staff at Jouf University
سعيد حسن العجب

فائز احمد محمد
Abstract
Given the growing interest in digital marketing operations and the technology imposed by the reality in which both companies and their customers are affected, the researchers attempted to shed light on the reality and challenges of digital marketing from the faculty members viewpoint at Jouf university, the problem is that technology has imposed a new reality that has resulted in a major change in behavioral patterns of customers with a number of obstacles and challenges confronted customers in digital marketing, it is expected that the outcomes of this study help companies in overcoming the obstacles that prevent the desire and ability of the customer to change his behavioral style to deal with electronic shopping operations and attract more customers, and the study aimed to know the impact of electronic obstacles and challenges and electronic applications on electronic shopping operations; one of its most important hypotheses is that digital marketing obstacles and challenges negatively affect digital marketing in the field of digital marketing in KSA within the study community represented by faculty members by taking a simple random sample of (128) members from faculty members through questionnaire, the study followed a descriptive and analytical approach statistical procedures and treatments were used to estimate regression models, the study reveals that; customers sense of development in electronic programs and applications and companies motivation of customers electronically with their marketing advantages increases digital  marketing operations, except that their fear of fraud and theft reduces opportunities for digital marketing, ensuring the return of the commodity, shopping through electronic applications in their language does not reduce from the obstacles and challenges of e-marketing; the study recommends that companies consider differences in the educational level of electronic shoppers by designing electronic programs and applications that are characterized by a high degree of security and confidentiality that protects customers from fraud and stealing and increases their confidence in dealing with electronic shopping as well as the continuous development in programs and applications that avoid threats on the internet; It must also know the extent of customer satisfaction with e-shopping and products and to which they meet their expectations periodically through electronic surveys and sales returns and the number and type of complaints received and others.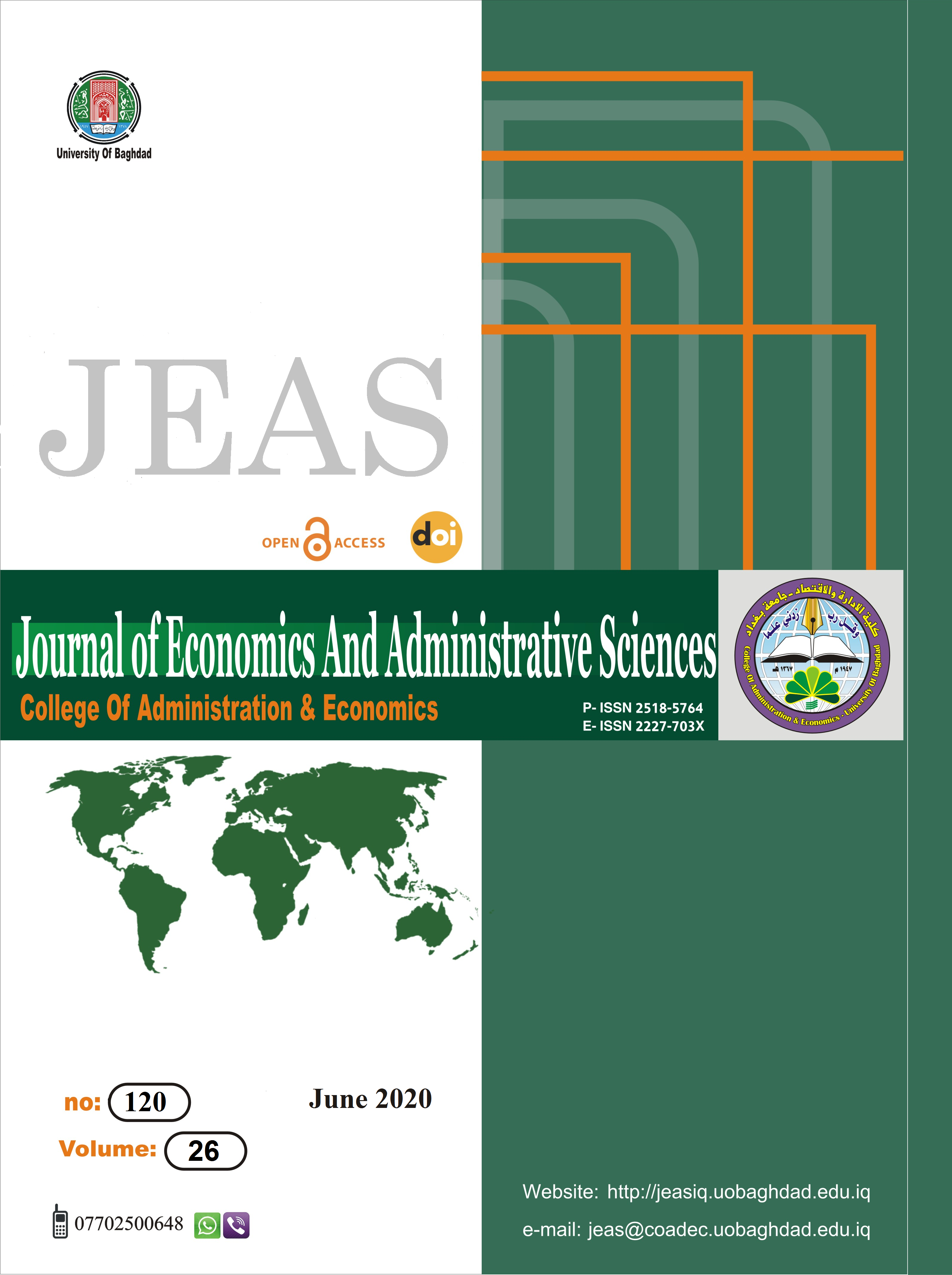 How to Cite
العجبس. and محمدف. (2020) "The Reality and Challenges of Digital Marketing: An Empirical Study on Teaching Staff at Jouf University", Journal of Economics and Administrative Sciences, 26(120), pp. 209-225. doi: 10.33095/jeas.v26i120.1913.
Section
Managerial Researches
Articles submitted to the journal should not have been published before in their current or substantially similar form, or be under consideration for publication with another journal. Please see JEAS originality guidelines for details. Use this in conjunction with the points below about references, before submission i.e. always attribute clearly using either indented text or quote marks as well as making use of the preferred Harvard style of formatting. Authors submitting articles for publication warrant that the work is not an infringement of any existing copyright and will indemnify the publisher against any breach of such warranty. For ease of dissemination and to ensure proper policing of use, papers and contributions become the legal copyright of the publisher unless otherwise agreed.
The editor may make use of Turnitin software for checking the originality of submissions received.