Using The Maximum Likelihood And Bayesian Methods To Estimate The Time-Rate Function Of Earthquake Phenomenon
Abstract
In this research, we dealt with the study of the Non-Homogeneous Poisson process, which is one of the most important statistical issues that have a role in scientific development as it is related to accidents that occur in reality, which are modeled according to Poisson's operations, because the occurrence of this accident is related to time, whether with the change of time or its stability. In our research, this clarifies the Non-Homogeneous hemispheric process and the use of one of these models of processes, which is an exponentiated - Weibull model that contains three parameters (α, β, σ) as a function to estimate the time rate of occurrence of earthquakes in Erbil Governorate, as the governorate is adjacent to two countries that fall within the seismic belt which are Turkey and Iran, which makes it not excluded from the arrival of seismic frequencies to it, where the three parameters of the above model were estimated in two ways which are the maximum likelihood method and the Bayesian method to find the time average of the occurrence of this phenomenon and a mean square error (MSE) was used to find out which methods are best in estimating the model parameters show that the Bayesian method is the best estimation method.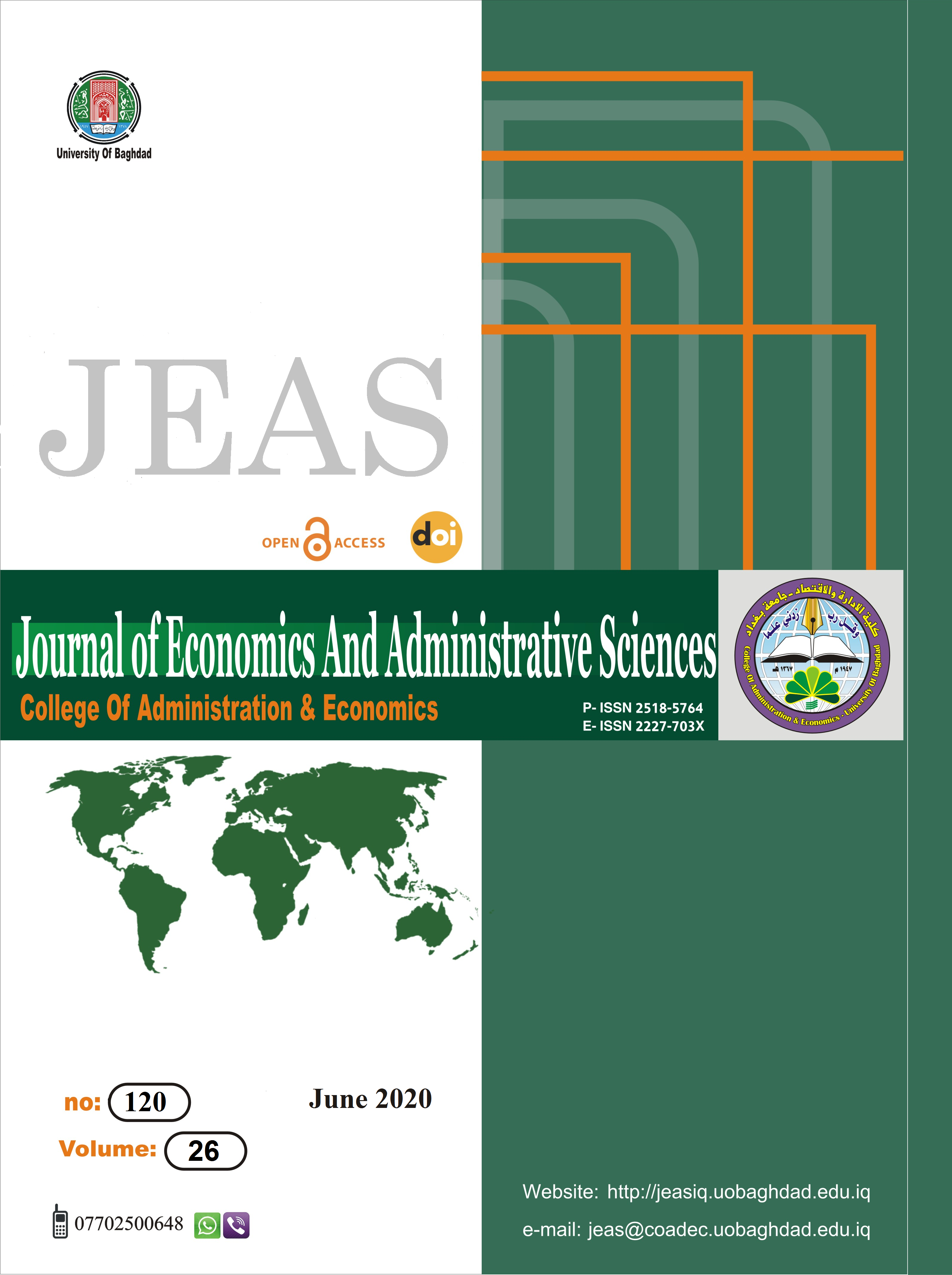 How to Cite
عليع. (2020) "Using The Maximum Likelihood And Bayesian Methods To Estimate The Time-Rate Function Of Earthquake Phenomenon", Journal of Economics and Administrative Sciences, 26(120), pp. 440-451. doi: 10.33095/jeas.v26i120.1926.
Section
Statistical Researches
Articles submitted to the journal should not have been published before in their current or substantially similar form, or be under consideration for publication with another journal. Please see JEAS originality guidelines for details. Use this in conjunction with the points below about references, before submission i.e. always attribute clearly using either indented text or quote marks as well as making use of the preferred Harvard style of formatting. Authors submitting articles for publication warrant that the work is not an infringement of any existing copyright and will indemnify the publisher against any breach of such warranty. For ease of dissemination and to ensure proper policing of use, papers and contributions become the legal copyright of the publisher unless otherwise agreed.
The editor may make use of Turnitin software for checking the originality of submissions received.