The Modrating Role of Dynamic Knowledge capabilies in Addressing Organizational Failures to Achieve Business Competitiveness: Applied Research in Dairy Industries
صلاح الدين عواد الكبيسي

الاء عبد الكريم غالب
Abstract
Purpose/ to build clear perceptions about the level of the effects of organizational failures on the competitiveness of dairy factories and the role of dynamic knowledge capabilities in minimizing these impacts
Mythology/ Design approach Use deduction approach, the research was conducted in four dairy factories in Baghdad (Abu Ghraib, Agriculture, Halal and Ayon Al-Rafidain). It was applied to a sample of (155) individuals representing a sample of the research community from factory owners, managers, Engineers, technicians and experienced workers in the dairy industry. The questionnaire was used as a main tool for collecting data, information and statistical tools in the extraction, testing and analysis of results.
Finding/ It was found that having communication capabilities enable to mitigate the negative impact of organizational failures in competitiveness.
Practical implications/ enhancing the dynamic knowledge capabilities of dairy plants will contribute to reducing the causes of organizational failures and thus increase their competitiveness.
Value/ originality Enriches the literature of strategic management, organizational behavior and knowledge management that contribute to the search for how and why to reduce the dynamic knowledge capabilities of the negative effects of organizational failures in competitiveness
Paper type/ survey research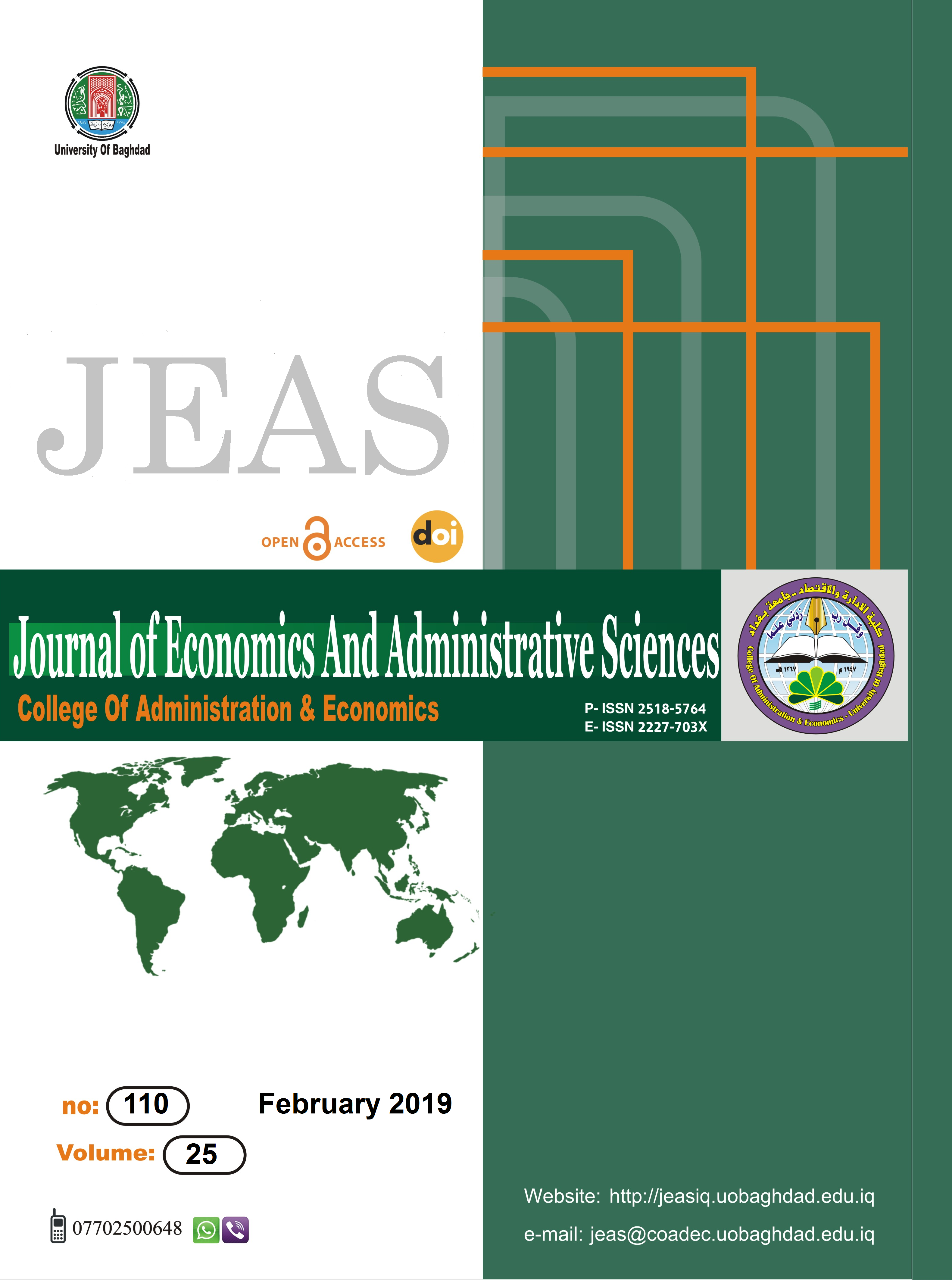 How to Cite
الكبيسيص. ا. and غالبا. (2019) "The Modrating Role of Dynamic Knowledge capabilies in Addressing Organizational Failures to Achieve Business Competitiveness: Applied Research in Dairy Industries", Journal of Economics and Administrative Sciences, 25(110), p. 21. doi: 10.33095/jeas.v25i110.1576.
Section
Managerial Researches
Articles submitted to the journal should not have been published before in their current or substantially similar form, or be under consideration for publication with another journal. Please see JEAS originality guidelines for details. Use this in conjunction with the points below about references, before submission i.e. always attribute clearly using either indented text or quote marks as well as making use of the preferred Harvard style of formatting. Authors submitting articles for publication warrant that the work is not an infringement of any existing copyright and will indemnify the publisher against any breach of such warranty. For ease of dissemination and to ensure proper policing of use, papers and contributions become the legal copyright of the publisher unless otherwise agreed.
The editor may make use of Turnitin software for checking the originality of submissions received.