Requirements for the Application of IFRS 17 in the Iraqi Environment
Keywords:
معايير الايلاغ المالي
Abstract
This research aims to address the most recent international standard in the field of insurance contracts, the International Financial Reporting Standard (IFRS17) and the theoretical framework of the standard in addition to the most important characteristics of the standard (IFRS17), as well as to identify the paragraphs of the modern standard, with the challenges its application in general and the use of the approach (inputs - operations - outputs) to present the challenges of its application in the Iraqi environment and specifically in the environment of Iraqi insurance sector companies (government), the research is based on the main premise that the identification of the requirements for the application of the International Financial Reporting Standard in the insurance companies. The practical aspect was to identify the most important requirements that represent the pillars that help the Iraqi insurance sector companies to adopt the standard and apply it in their companies. The sample was represented by the Iraqi (governmental) insurance companies, the national and Iraqi insurance companies as well as the Iraqi reinsurance company. The researchers reached a number of conclusions, perhaps the most notable: that there is a weakness in the adoption of international standards for financial reporting in the Iraqi environment as well as the absence of a mechanism to move towards the application of the standard (IFRS17), and the researchers recommended a number of recommendations, the most important of which: Iraqi study of the application of IFRS requirements (IFRS17) which will contribute to overcoming the challenges applied locally in the Iraqi environment           
Downloads
Download data is not yet available.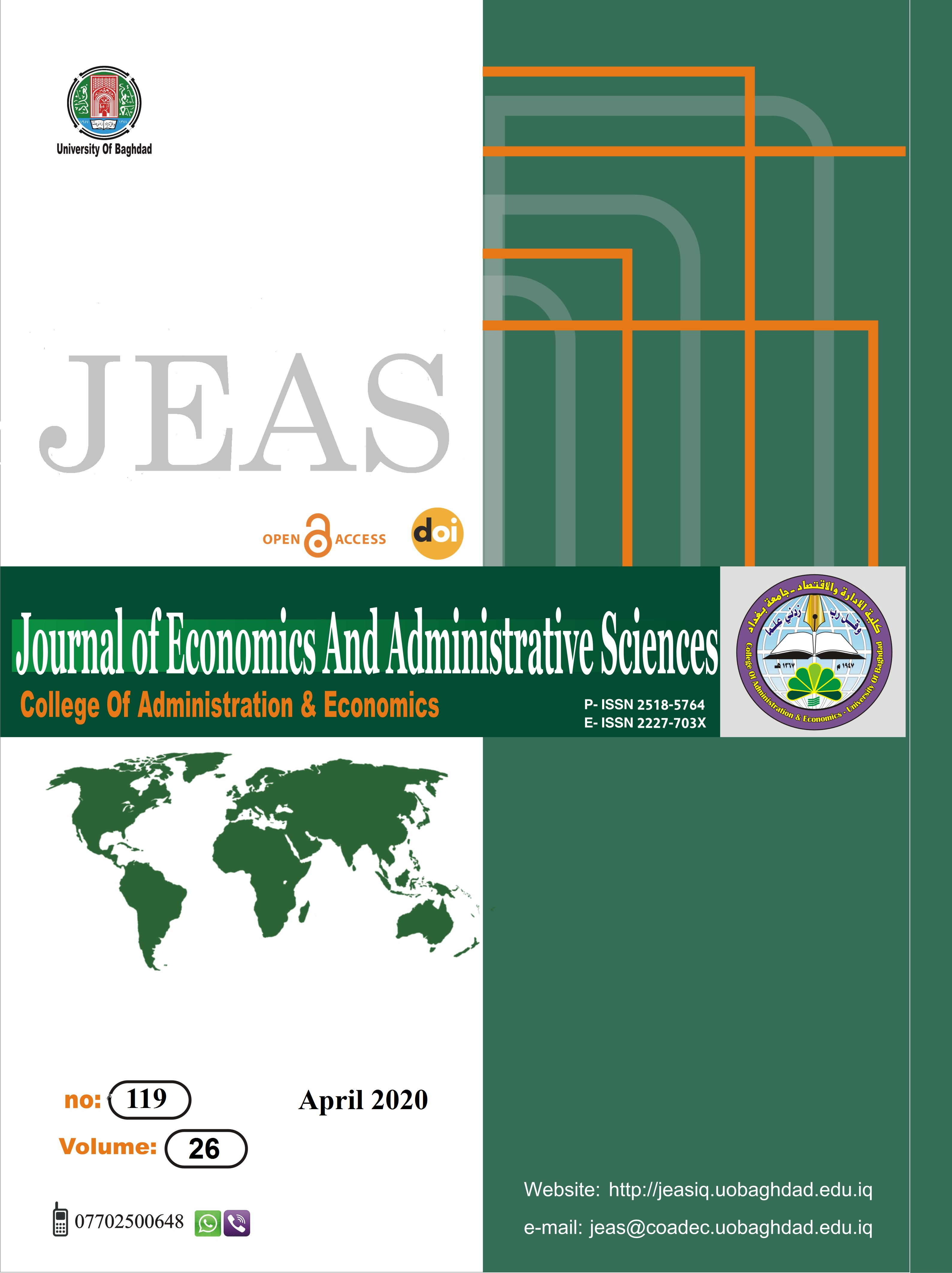 How to Cite
محمود ب. إ. and الشمري ش. ك. (2020) "Requirements for the Application of IFRS 17 in the Iraqi Environment", Journal of Economics and Administrative Sciences, 26(119), pp. 511–530. doi: 10.33095/jeas.v26i119.1898.
Section
Accounting Researches
License
This work is licensed under a Creative Commons Attribution-NonCommercial-NoDerivatives 4.0 International License.
Articles submitted to the journal should not have been published before in their current or substantially similar form, or be under consideration for publication with another journal. Please see JEAS originality guidelines for details. Use this in conjunction with the points below about references, before submission i.e. always attribute clearly using either indented text or quote marks as well as making use of the preferred Harvard style of formatting. Authors submitting articles for publication warrant that the work is not an infringement of any existing copyright and will indemnify the publisher against any breach of such warranty. For ease of dissemination and to ensure proper policing of use, papers and contributions become the legal copyright of the publisher unless otherwise agreed.
The editor may make use of Turnitin software for checking the originality of submissions received.