The Effect of strategic Supremacy on strategic success A case study in Thi Qar Governorate
Haneen Qasim Hasan

ABDULRAZZAQ IBRAHEEM AL-SHEIKLI
Abstract
Purpose To test the effect of strategic Supremacy on strategic success A case study in Thi Qar Governorate, methodology/approach – this is a mandatory entry.
a case study was used and applied to the Department managers of Government of the province of Thi Qar, Research limitations/implications – It is clear that the strategic Supremacy variable is not being used effectively to achieve strategic success.
Practical implications – use strategic supremacy positively to Support for strategic success. implementing and monitoring ignorance of them in how to use this supremacy to achieve strategic success and public serve So the researcher recommended giving Opportunities to those who have experience in the field of administration, law and other vital magazines that affect the work of the Governorate and provide them with those with experience who worked a long time in the Governorate, forming a solid team to discuss the methods that enhance the benefit of the Supremacy to achieve strategic success.
Type of research: Research paper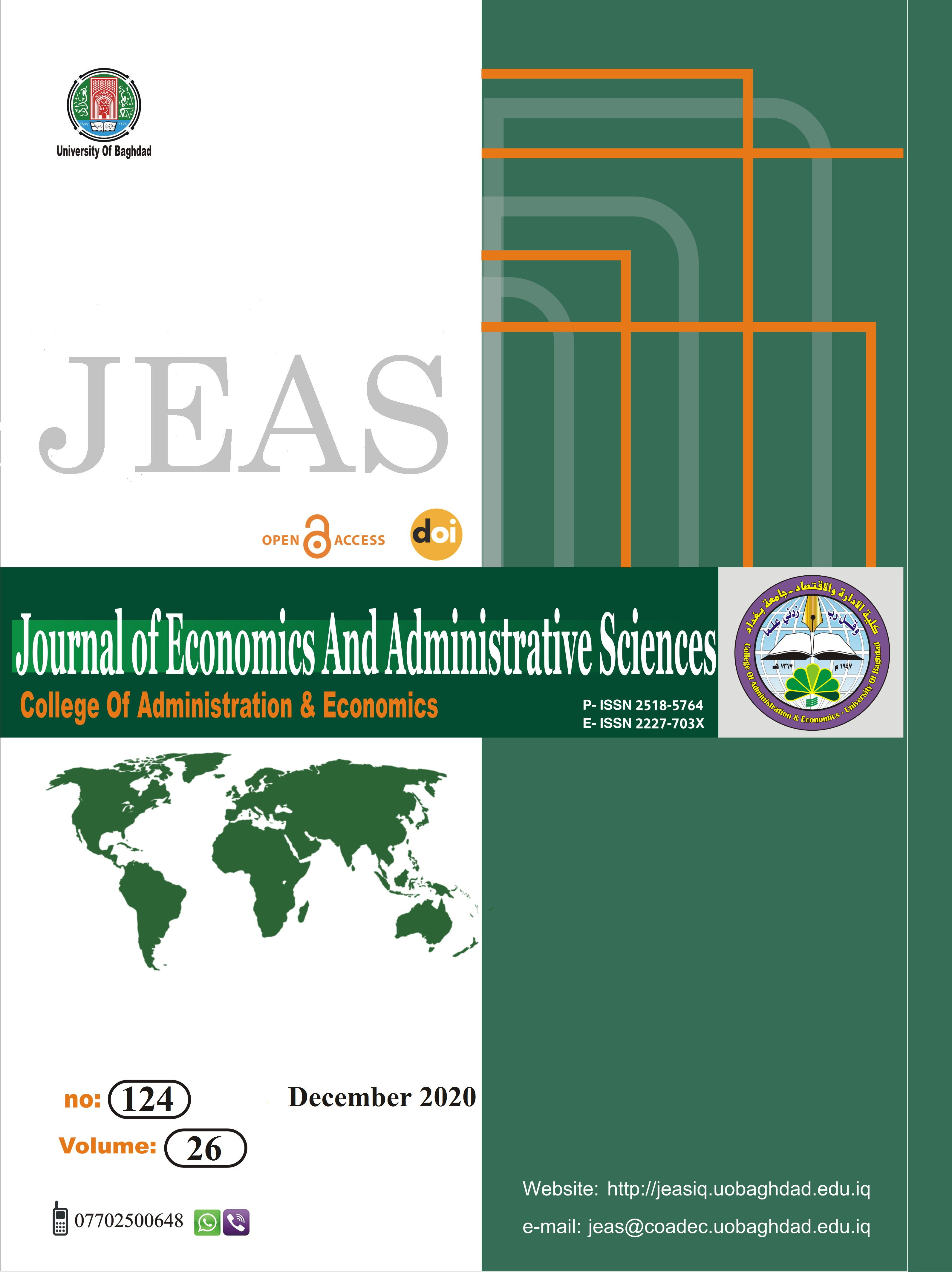 How to Cite
Hasan, H. and AL-SHEIKLI, A. (2020) "The Effect of strategic Supremacy on strategic success A case study in Thi Qar Governorate", Journal of Economics and Administrative Sciences, 26(124), pp. 1-16. doi: 10.33095/jeas.v26i124.2027.
Section
Managerial Researches
Articles submitted to the journal should not have been published before in their current or substantially similar form, or be under consideration for publication with another journal. Please see JEAS originality guidelines for details. Use this in conjunction with the points below about references, before submission i.e. always attribute clearly using either indented text or quote marks as well as making use of the preferred Harvard style of formatting. Authors submitting articles for publication warrant that the work is not an infringement of any existing copyright and will indemnify the publisher against any breach of such warranty. For ease of dissemination and to ensure proper policing of use, papers and contributions become the legal copyright of the publisher unless otherwise agreed.
The editor may make use of Turnitin software for checking the originality of submissions received.