Analysis of the structure of salaries of public sector workers for strategic planning purposes An analytical study in the general body of groundwater
Raqeeb R. S. Al-Madhidi

. Abdul Salam L. Said
Keywords:
: Salary Structure, Salary Structure Analysis, Strategic Planning.
Abstract
The research discusses the problem of salaries in the public sector in terms of the process of analyzing its structure and the possibility of benefiting from the information provided by the analysis process for the strategic planning process, and the General Authority for Groundwater has been adopted and one of the formations of the Ministry of Water Resources, which is centrally funded, to represent the salary structure of its employees (1117) employees be a field of research, as the salary structure in it was analyzed for the period between (2014-2019) using the quantitative approach to analysis and by relying on a number of statistical tools in the analysis process, including mathematical circles, upper limits, lower limits, percentage and rate of change, and the research reached a set of conclusions, including knowledge of the behavior of salary movements, the size and distribution of detailed spending and its concentration, giving a clear vision about the nature of the use of the country's financial and human resources as far as the matter is concerned with research, analysis of the strategic dimension resulting from decisions to reduce spending, and the contribution of detailed data and information resulting from the analysis process in developing appropriate policies and strategies. The process of analyzing salaries and according to the approved tables of analysis tables, contributed to the disclosure of the failures in salaries and its structure, whether in the technical side of the structure or the administrative and accounting aspects related to public operational spending and the preparation and distribution of workers, and their impact on the strategy developed and in a manner that leads to the achievement of maximum benefit resources and capabilities and directing them towards optimal use.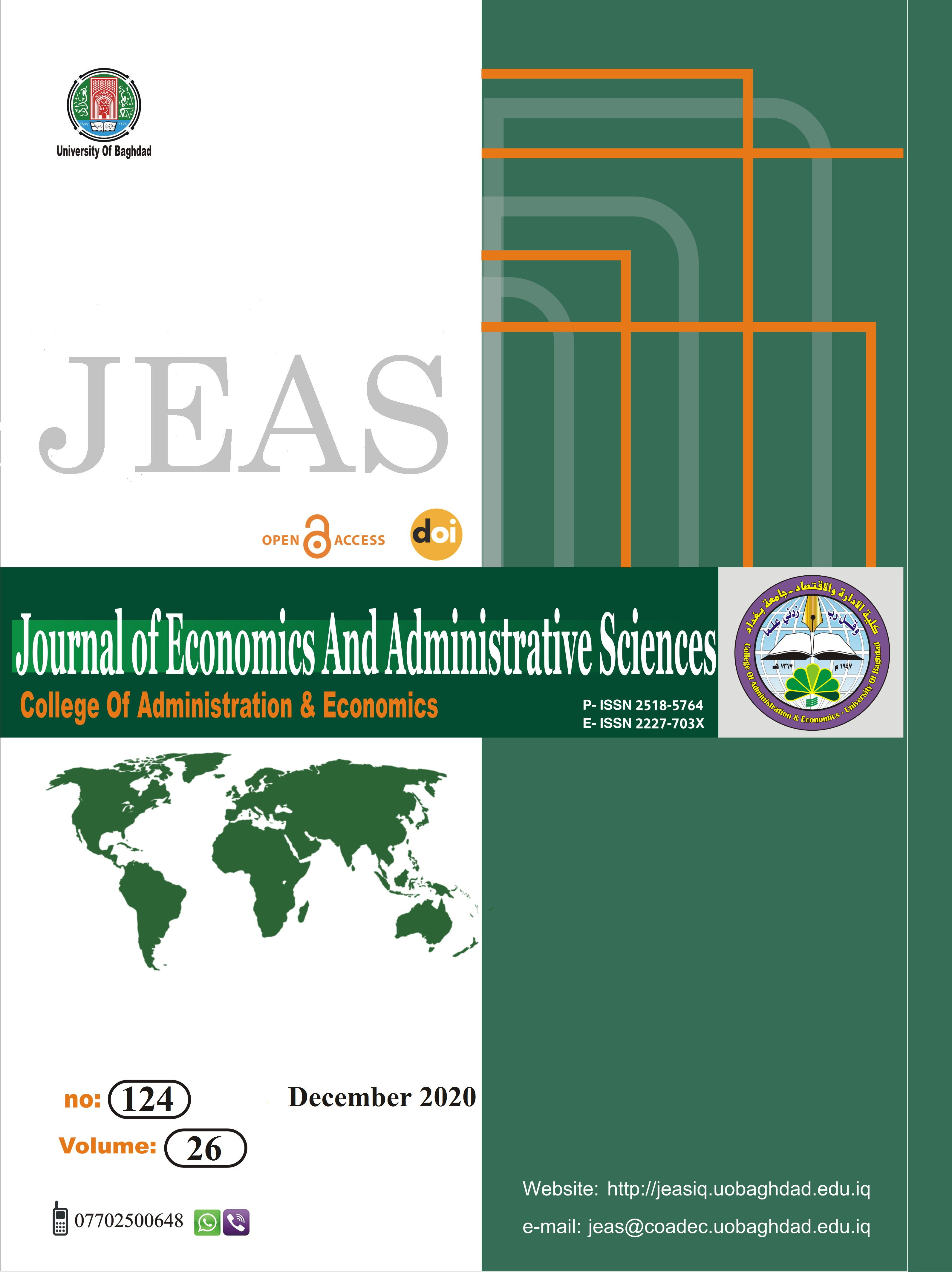 How to Cite
R. S. Al-Madhidi, R. and L. Said, . A. S. (2020) "Analysis of the structure of salaries of public sector workers for strategic planning purposes An analytical study in the general body of groundwater", Journal of Economics and Administrative Sciences, 26(124), pp. 40-58. doi: 10.33095/jeas.v26i124.2029.
Section
Managerial Researches
Articles submitted to the journal should not have been published before in their current or substantially similar form, or be under consideration for publication with another journal. Please see JEAS originality guidelines for details. Use this in conjunction with the points below about references, before submission i.e. always attribute clearly using either indented text or quote marks as well as making use of the preferred Harvard style of formatting. Authors submitting articles for publication warrant that the work is not an infringement of any existing copyright and will indemnify the publisher against any breach of such warranty. For ease of dissemination and to ensure proper policing of use, papers and contributions become the legal copyright of the publisher unless otherwise agreed.
The editor may make use of Turnitin software for checking the originality of submissions received.