Evaluation of the investments Iraqi fund External Development /an applied study
Saman Taha Hussien Ali

Ayad Tahir Mohammed
Abstract
The research aims to evaluate Evaluation of the investments Iraqi fund for External development through the application of financial tools to a number of companies of the Iraqi Fund for External Development, and from the point of view to achieve the best returns from investment and the feasibility of the investments of the Iraqi Fund for External Development and the research community represents the Iraqi Fund for External Development and the amount of (28) A company, while the research sample is (4) companies (the Arab Petroleum Transportation Services Company, the Arab Iraqi Company for Livestock Development, the Bauhaus Company for prefabricated buildings and mineral installations, the Arab Fisheries Company) that were chosen to provide data and based on the decision of the Iraqi Council of Ministers No. 284 For the year 2018, who diagnosed that there are (12) companies in which there are problems and the Iraqi Fund for External Development continues to invest in them, as well as the use of financial failure models, activity ratios and profitability ratios to evaluate these companies. The research reached a number of conclusions, the most important of which was that the financial position of the companies, the sample of the study, suffers from weakness in the operational side to a large extent, which appeared through the financial indicators (activity percentage and profitability ratio) to show us the inefficiency of companies in using their assets as well as the weakness of the overall performance of the companies, Poor profitability ratio results, and that the poor investment performance and the overall performance of companies are a clear indication of the companies 'financial failure. Other results indicated the value of the discriminatory function (Z) to predict the financial failure of the Altman and Kida model, The results of the two models showed the financial failure of companies during the study period.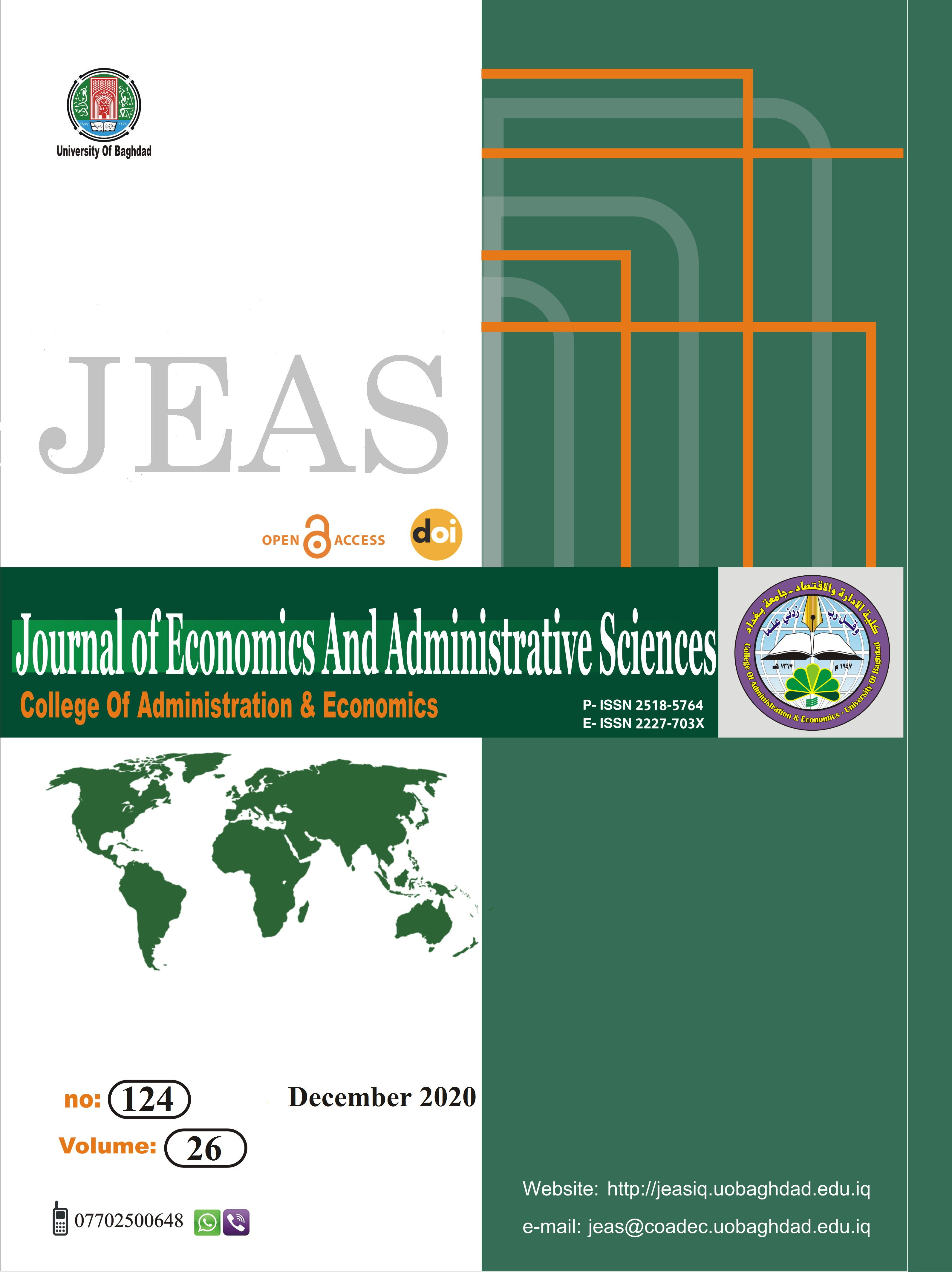 How to Cite
Hussien Ali, S. and Tahir Mohammed, A. (2020) "Evaluation of the investments Iraqi fund External Development /an applied study", Journal of Economics and Administrative Sciences, 26(124), pp. 128-149. doi: 10.33095/jeas.v26i124.2034.
Section
Managerial Researches
Articles submitted to the journal should not have been published before in their current or substantially similar form, or be under consideration for publication with another journal. Please see JEAS originality guidelines for details. Use this in conjunction with the points below about references, before submission i.e. always attribute clearly using either indented text or quote marks as well as making use of the preferred Harvard style of formatting. Authors submitting articles for publication warrant that the work is not an infringement of any existing copyright and will indemnify the publisher against any breach of such warranty. For ease of dissemination and to ensure proper policing of use, papers and contributions become the legal copyright of the publisher unless otherwise agreed.
The editor may make use of Turnitin software for checking the originality of submissions received.