Assessing liquidity to improve bank's profitability : An applied research - in a number of – Iraqi private banks
Abstract
The current research aims to evaluate liquidity (as an independent variable) to improve the bank's profitability (as a dependent variable ), by the bank's ability to maximize its profits from its business results without excessive bank's  liquidity, so that may affect negatively affects the bank's reputation and it's dealers confidence in facing their financial obligations. and this may lead trying to come out among other recommendations including contributing to obtain, the bank's ability to achieve liquidity balance to maximize its profits. This research has been applied to the sample induced intentionally by choosing three Iraqi private banks. The researcher used financial indicators to assess the bank's liquidity and profitability as the main tool to measure the level of research variables and correlation relationships and influence among them, in order to processing data and information was used statistical analysis program(SPSS) to reach a number of results including the increase in cash compared to deposits which constituted a large percentage. In addition, there is a weak moral correlation. The researcher has between liquidity and profitability, arrived several conclusions strengthen the bank's performance.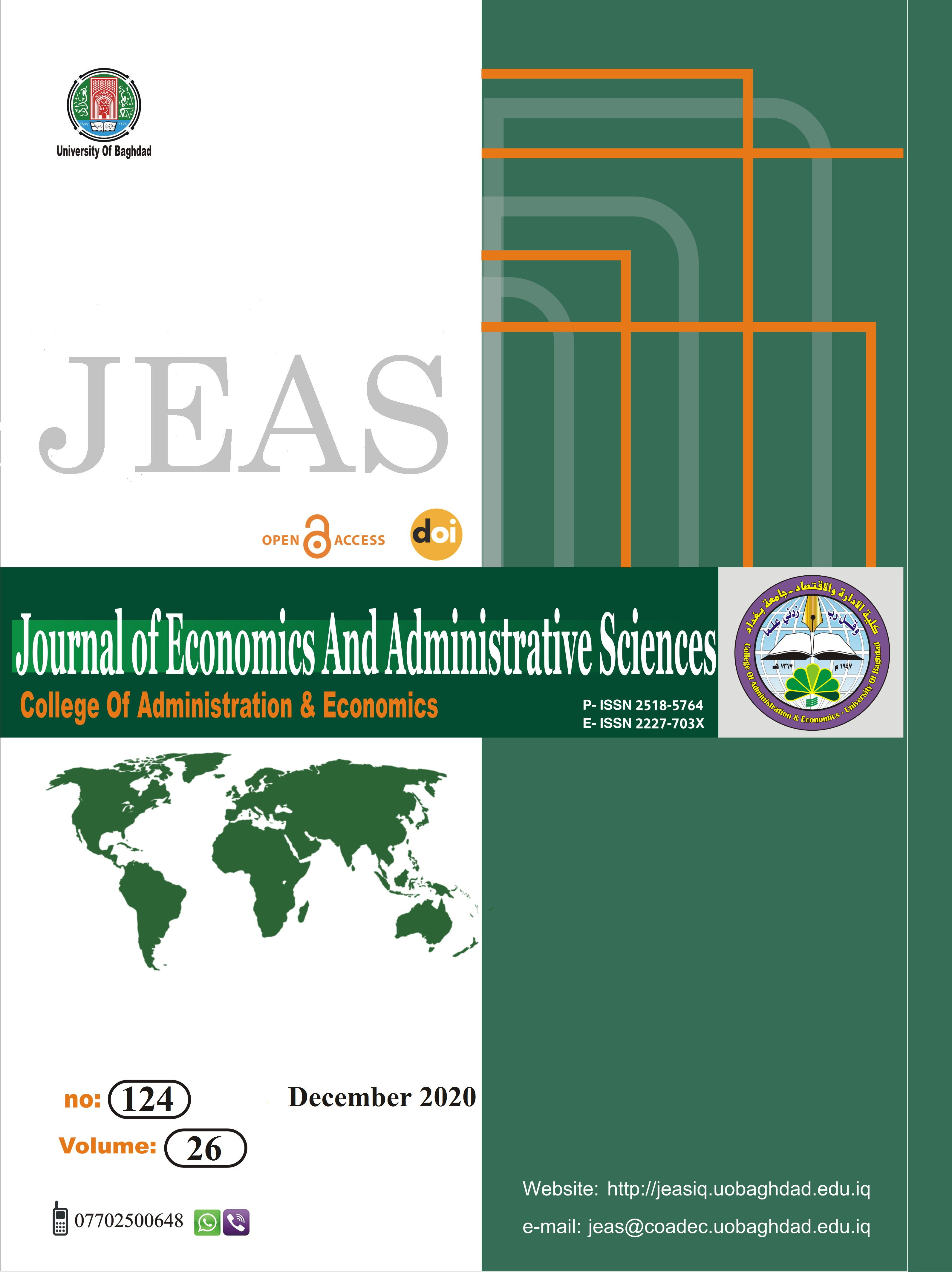 How to Cite
HELU, S. (2020) "Assessing liquidity to improve bank's profitability : An applied research - in a number of – Iraqi private banks", Journal of Economics and Administrative Sciences, 26(124), pp. 237-254. doi: 10.33095/jeas.v26i124.2039.
Section
Managerial Researches
Articles submitted to the journal should not have been published before in their current or substantially similar form, or be under consideration for publication with another journal. Please see JEAS originality guidelines for details. Use this in conjunction with the points below about references, before submission i.e. always attribute clearly using either indented text or quote marks as well as making use of the preferred Harvard style of formatting. Authors submitting articles for publication warrant that the work is not an infringement of any existing copyright and will indemnify the publisher against any breach of such warranty. For ease of dissemination and to ensure proper policing of use, papers and contributions become the legal copyright of the publisher unless otherwise agreed.
The editor may make use of Turnitin software for checking the originality of submissions received.