Select the optimal project by using two methods of analytic hierarchy and goal programming
Mohamed Naji Razooqee

Marwan Abdul Hameed Ashour
Abstract
      The aim of this research is to solve a real problem in the Department of Economy and Investment in the Martyrs establishment, which is the selection of the optimal project through specific criteria by experts in the same department using a combined mathematical model for the two methods of analytic hierarchy process and goal programming, where a mathematical model for goal programming was built that takes into consideration the priorities of the goal criteria by the decision-maker to reach the best solution that meets all the objectives, whose importance was determined by the hierarchical analysis process. The most important result of this research is the selection of the second project (constructing a cultural centre in Sadr City) as the best alternative out of seven projects. Also, the possibility of applying this model to solve multi-criteria decision-making problems in many institutions and companies was reached.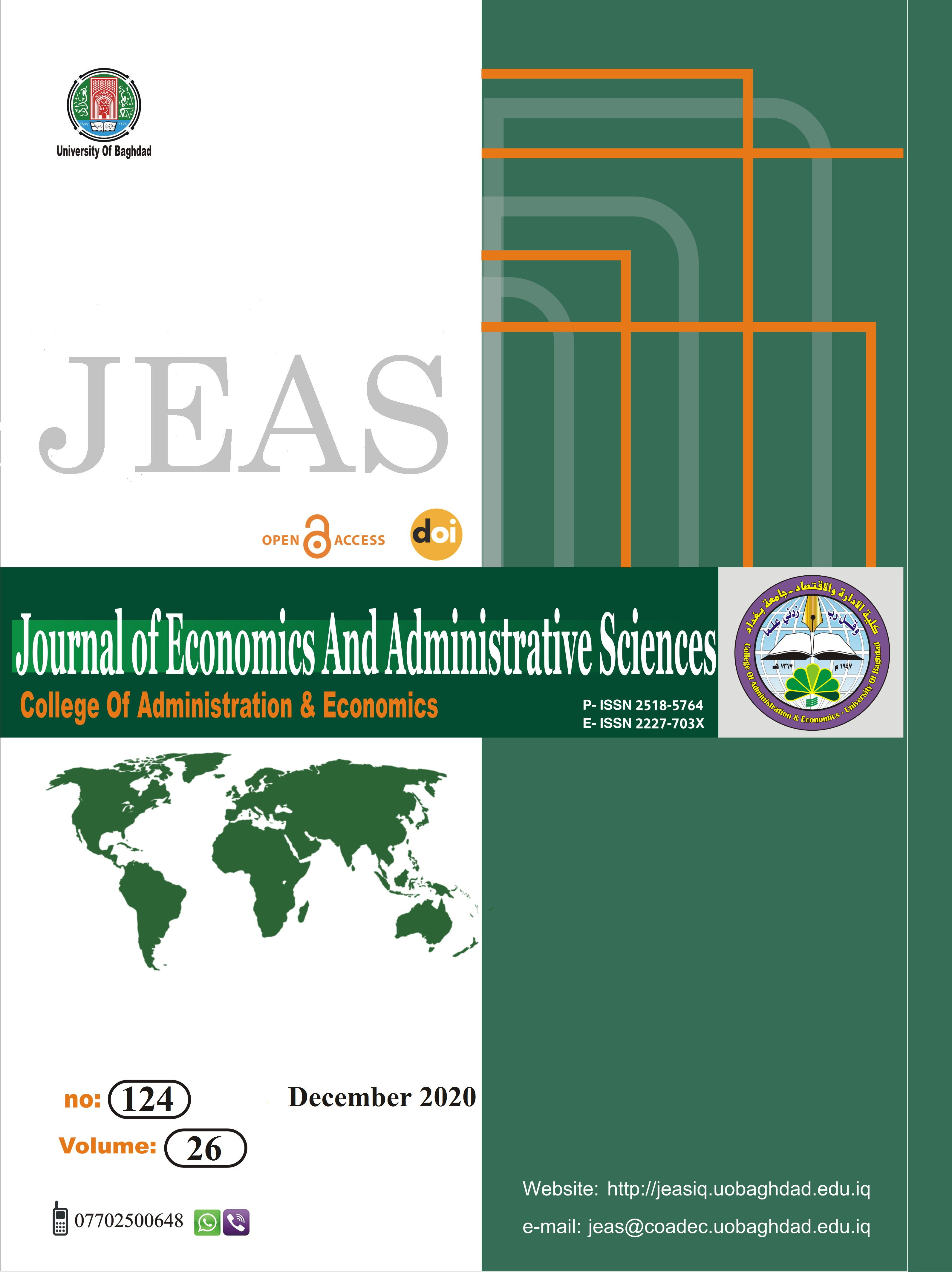 How to Cite
Razooqee, M. and Ashour, M. (2020) "Select the optimal project by using two methods of analytic hierarchy and goal programming", Journal of Economics and Administrative Sciences, 26(124), pp. 431-442. doi: 10.33095/jeas.v26i124.2049.
Section
Statistical Researches
Articles submitted to the journal should not have been published before in their current or substantially similar form, or be under consideration for publication with another journal. Please see JEAS originality guidelines for details. Use this in conjunction with the points below about references, before submission i.e. always attribute clearly using either indented text or quote marks as well as making use of the preferred Harvard style of formatting. Authors submitting articles for publication warrant that the work is not an infringement of any existing copyright and will indemnify the publisher against any breach of such warranty. For ease of dissemination and to ensure proper policing of use, papers and contributions become the legal copyright of the publisher unless otherwise agreed.
The editor may make use of Turnitin software for checking the originality of submissions received.