Determine The Factors Affecting Product Quality Using FMEA Analysis: A Case Study in Al Zawraa State Company
Alaa Farhan Hayal

Nidaa Saleh Mahdi
Keywords:
Product Quality, FMEA, Pareto Diagram, Fishbone Diagram
Abstract
The research aims to identify the factors that affect the quality of the product by using the Failure Mode and Effect Analysis (FMEA) tool and to suggest measures to reduce the deviations or defects in the production process. I used the case study approach to reach its goals, and the air filter product line was chosen in the air filters factory of Al-Zawraa General Company. The research sample was due to the emergence of many defects of different impact and the continuing demand for the product. I collected data and information from the factory records for two years (2018-2019) and used a scheme Pareto Fishbone Diagram as well as an FMEA tool to analyze data and generate results.
Pareto diagram showed that there are (20) types of defects, (11) of which represent the most effective and (9) of them are the least effective. Stimulation (RPN = 160).
Added value: Utilizing the (FMEA) tool in determining the factors that affect the quality of the product and determining the priority risks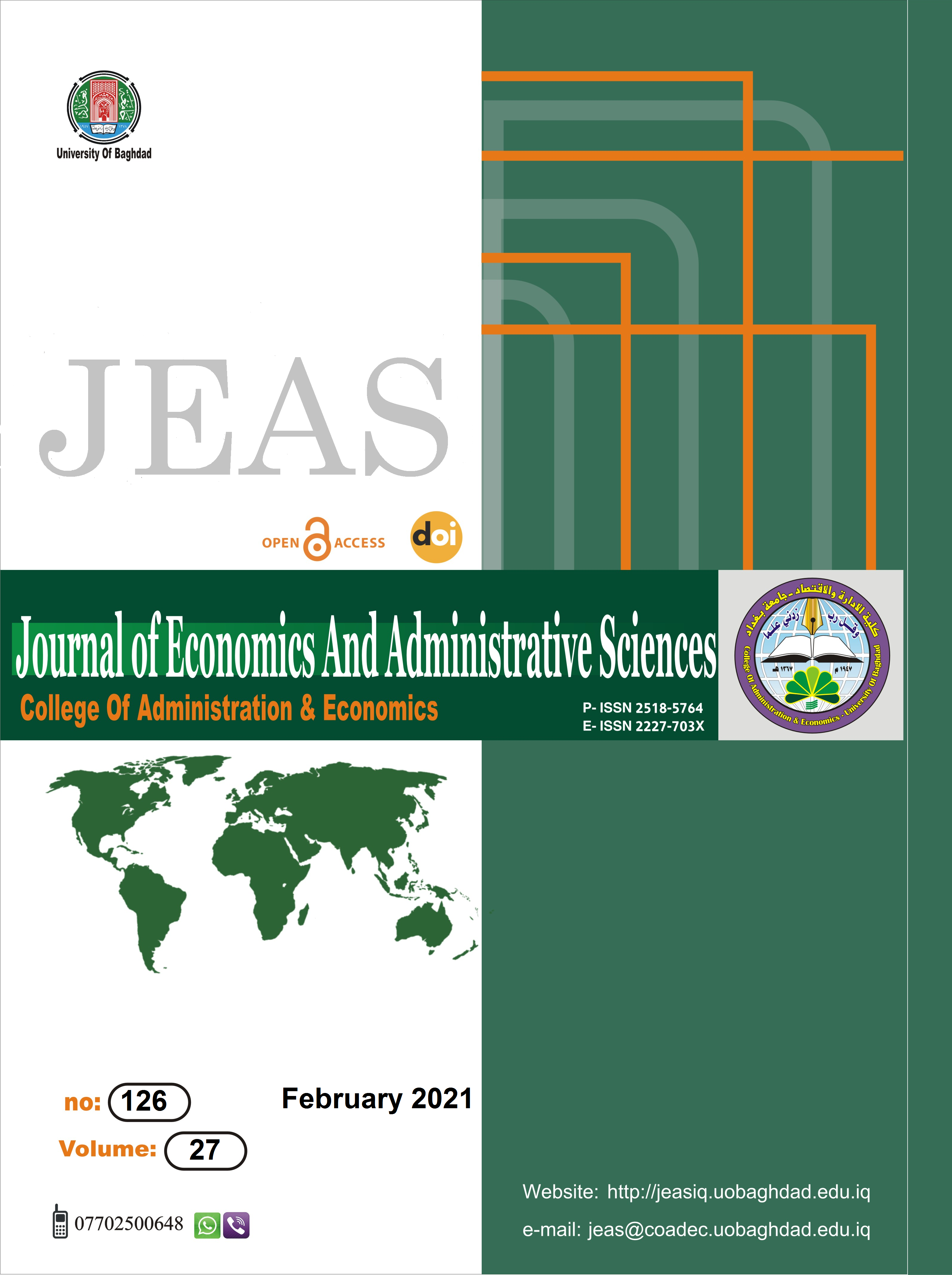 How to Cite
Hayal, A. and Mahdi, N. (2021) "Determine The Factors Affecting Product Quality Using FMEA Analysis: A Case Study in Al Zawraa State Company", Journal of Economics and Administrative Sciences, 27(126), pp. 245-262. doi: 10.33095/jeas.v27i126.2130.
Section
Managerial Researches
Articles submitted to the journal should not have been published before in their current or substantially similar form, or be under consideration for publication with another journal. Please see JEAS originality guidelines for details. Use this in conjunction with the points below about references, before submission i.e. always attribute clearly using either indented text or quote marks as well as making use of the preferred Harvard style of formatting. Authors submitting articles for publication warrant that the work is not an infringement of any existing copyright and will indemnify the publisher against any breach of such warranty. For ease of dissemination and to ensure proper policing of use, papers and contributions become the legal copyright of the publisher unless otherwise agreed.
The editor may make use of Turnitin software for checking the originality of submissions received.