The role of monetary policy in reducing inflation in Iraq through monetary sterilization mechanism. post-2003
Keywords:
monetary policy, monetary sterilization, inflation
Abstract
The main objective of the central bank is to achieve price stability and target in fractionates. Therefore, the bank sought to use modern tools and policies in order to reduce the negative effects of the accumulation of foreign reserves represented by monetary sterilization, similar to developed and developing countries alike, but with different available tools that are possible and imposed by the local financial and monetary environments, such as the window for buying and selling foreign currency, open market operations and deposit facilities. And lending existing. Because any in crease in the monetary base resulting from the accumulation of foreign reserves will affect price stability directly due to the consumer nature of the Iraqi citizen. Despite the success of the monetary policy of targeting and reducing inflation rates and bringing it to zero degrees, the use of these tools and policy was at the expense of depleting a large part of foreign reserves in addition to the central bank in currying additional costs that weighed down its financial budget, in light of the large and steady increase in government spending. Consumer, external pressures and shocks in the Iraqi economy
Downloads
Download data is not yet available.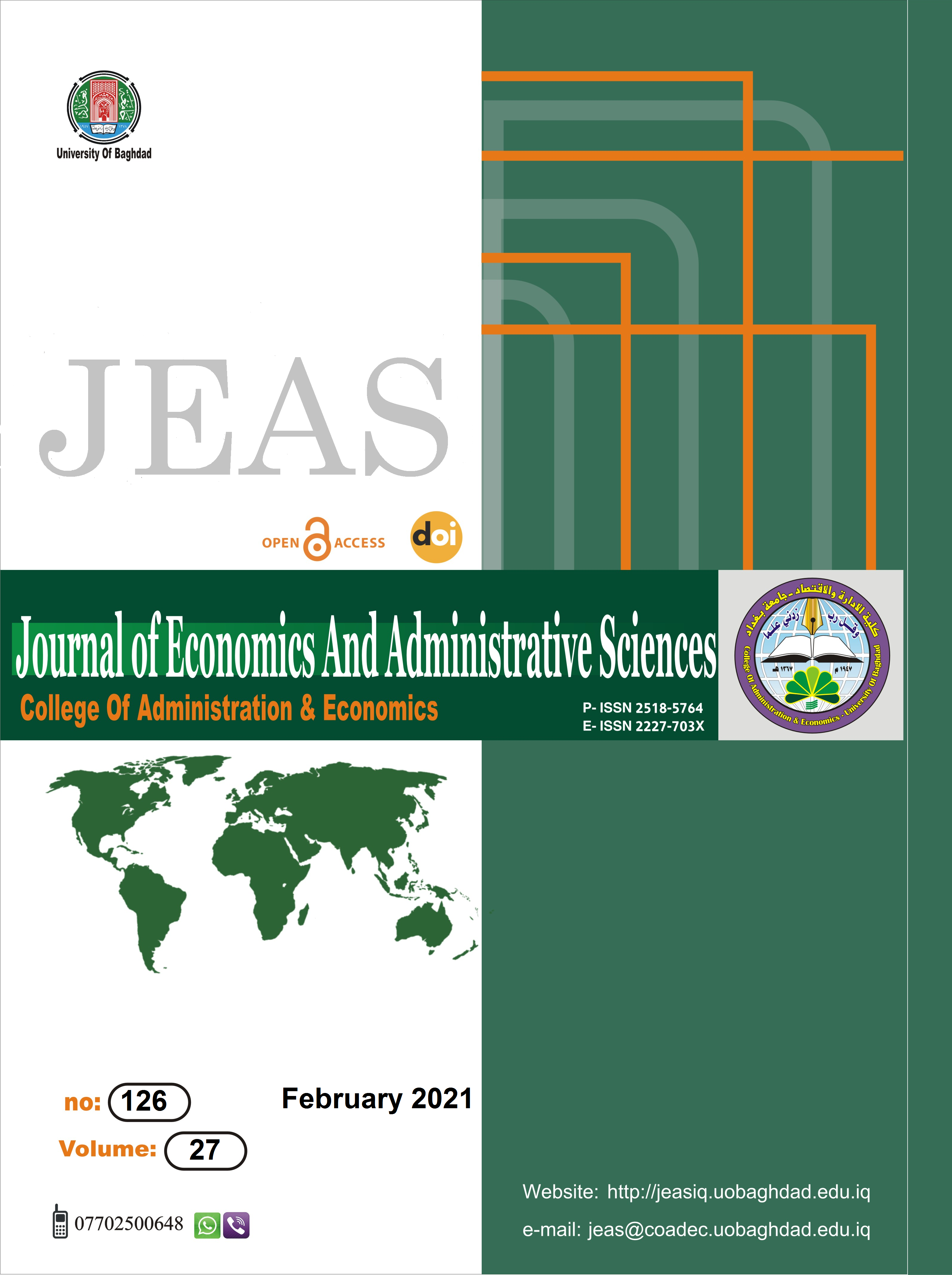 How to Cite
.k.beda, S., salih, M. and abidalraheem, T. (2021) "The role of monetary policy in reducing inflation in Iraq through monetary sterilization mechanism. post-2003", Journal of Economics and Administrative Sciences, 27(126), pp. 454–481. doi: 10.33095/jeas.v27i126.2131.
Section
Economics Researches
License
This work is licensed under a Creative Commons Attribution-NonCommercial-NoDerivatives 4.0 International License.
Articles submitted to the journal should not have been published before in their current or substantially similar form, or be under consideration for publication with another journal. Please see JEAS originality guidelines for details. Use this in conjunction with the points below about references, before submission i.e. always attribute clearly using either indented text or quote marks as well as making use of the preferred Harvard style of formatting. Authors submitting articles for publication warrant that the work is not an infringement of any existing copyright and will indemnify the publisher against any breach of such warranty. For ease of dissemination and to ensure proper policing of use, papers and contributions become the legal copyright of the publisher unless otherwise agreed.
The editor may make use of Turnitin software for checking the originality of submissions received.