The role of Iraqi trade policies in stimulating productive sectors to grow for the period (2003-2019) (an analytical study in light of the Malaysian experience)
Salam Sami Rahim

Sabah Nema Ali
Keywords:
free trade policy, trade protection policy, new trade protection policy, industrialization strategy, export industries, economic sectors
Abstract
The research deals with analyzing the influencing role of trade policies in the growth and development of productive economic sectors and their contribution to GDP and its reflection on workforce employment. Studies have proven the success of the Malaysian experience in stimulating the productive economic sectors to grow and their contribution to the gross domestic product with an increase in the growth of local markets and access to international markets for national products. The research also deals with the ineffectiveness of Iraqi trade policies after 2003 in stimulating the productive economic sectors (agricultural and industrial) on economic growth, as most of the increase in Iraqi GDP growth throughout the study period was due to the increase in the oil sector's contribution because of higher oil prices and increased production. Other sectors had no role in these increases, making the Iraqi economy dependent on the outside world and importer of external economic crises. The recommendations included drawing up an economic plan under which productive sectors would be stimulated to grow and increase their contribution to the Iraqi GDP, reduce dependence on oil to finance public expenditures, reform the tax system, and call for partnership with the private sector and create appropriate conditions for it and attract foreign direct investment for the development of the Iraqi economy. Moreover, the necessity for the government to adopt trade policies that are suitable to the reality of the Iraqi economy and the imbalances that exist in the economic sectors, and to exploit the trade deficit with some countries to develop an agreement to improve trade exchange with them, which lead to developing some national industries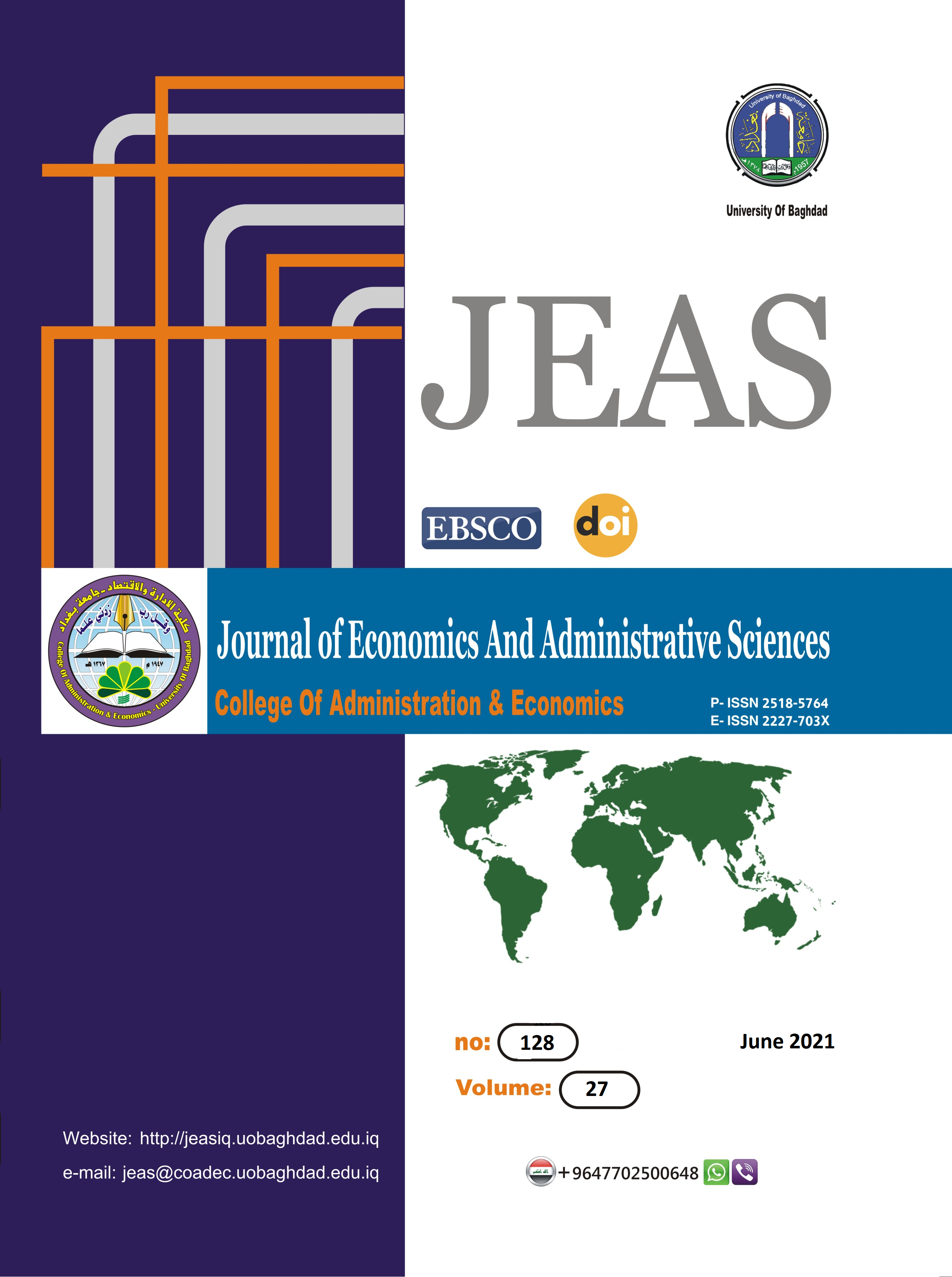 How to Cite
Rahim, S. and Ali, S. (2021) "The role of Iraqi trade policies in stimulating productive sectors to grow for the period (2003-2019) (an analytical study in light of the Malaysian experience)", Journal of Economics and Administrative Sciences, 27(128), pp. 132-151. doi: 10.33095/jeas.v27i128.2160.
Section
Economics Researches
Articles submitted to the journal should not have been published before in their current or substantially similar form, or be under consideration for publication with another journal. Please see JEAS originality guidelines for details. Use this in conjunction with the points below about references, before submission i.e. always attribute clearly using either indented text or quote marks as well as making use of the preferred Harvard style of formatting. Authors submitting articles for publication warrant that the work is not an infringement of any existing copyright and will indemnify the publisher against any breach of such warranty. For ease of dissemination and to ensure proper policing of use, papers and contributions become the legal copyright of the publisher unless otherwise agreed.
The editor may make use of Turnitin software for checking the originality of submissions received.