Using Fuzzy Inference to Evaluation Suppliers in Diyala General Electric Industries Company
Keywords:
Supplier Evaluation, Fuzzy set theory, Fuzzy inference system(FIS), Traveling salesman problem(TSP), Triangular ranking function
Abstract
The research aims to evaluate the suppliers at Diyala general electric industries company conducted in an environment of uncertainty and fuzzy where there is no particular system followed by the company, and also aims to use the problem of traveling salesman problem in the process of transporting raw materials from suppliers to the company in a fuzzy environment. Therefore, a system based on mathematical methods and quantity was developed to evaluate the suppliers. Fuzzy inference system (FIS) and fuzzy set theory were used to solve this problem through (Matlab) and the problem of the traveling salesman in two stages was also solved by the first stage of eliminating the fuzzing of the environment using the rank function method, while the second stage used the method of the nearest neighbor to solve the traveling salesman problem (TSP) by drawing a path that facilitates the process of transporting raw materials in the least time where the programming (Winqsb) was used. The most important thing that was reached is the mechanism of evaluating the suppliers by giving a percentage to each supplier and also their ranking where the supplier (Japanese company) got the first place and it was (87.3) ... etc. The raw materials process was used in the least time and obtained at the lowest time of the transfer, which is 292 minutes
Downloads
Download data is not yet available.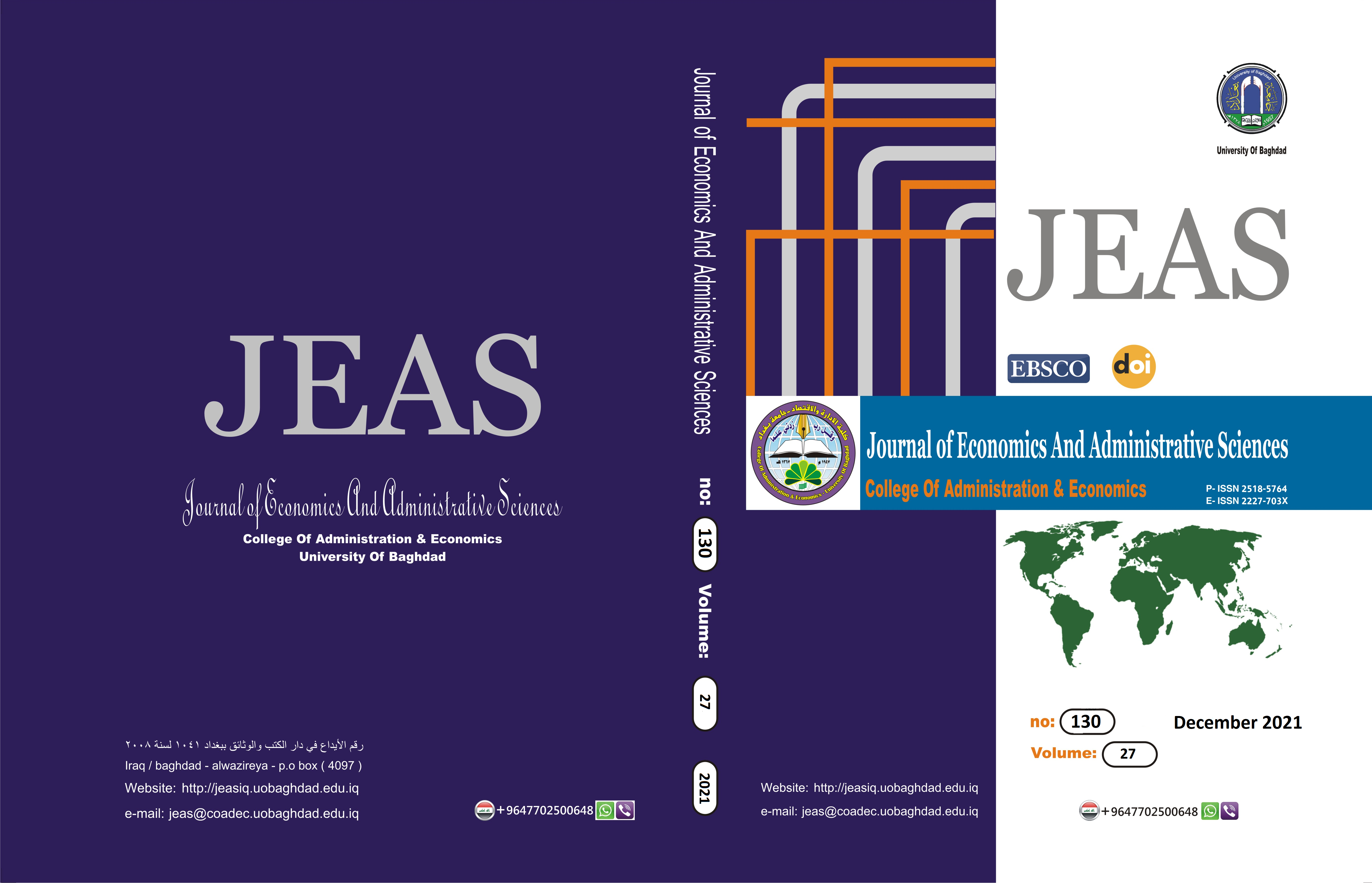 How to Cite
Ayed, S. B. and Khalaf, W. S. (2021) "Using Fuzzy Inference to Evaluation Suppliers in Diyala General Electric Industries Company", Journal of Economics and Administrative Sciences, 27(130), pp. 1–24. doi: 10.33095/jeas.v27i130.2188.
Section
Managerial Researches
License
Articles submitted to the journal should not have been published before in their current or substantially similar form, or be under consideration for publication with another journal. Please see JEAS originality guidelines for details. Use this in conjunction with the points below about references, before submission i.e. always attribute clearly using either indented text or quote marks as well as making use of the preferred Harvard style of formatting. Authors submitting articles for publication warrant that the work is not an infringement of any existing copyright and will indemnify the publisher against any breach of such warranty. For ease of dissemination and to ensure proper policing of use, papers and contributions become the legal copyright of the publisher unless otherwise agreed.
The editor may make use of Turnitin software for checking the originality of submissions received.