Reducing Organizational Anomie in Light of Entrepreneurial Behavior
Keywords:
entrepreneurial behavior, Innovativeness, Taking Risk, organizational anomie, Organizational Normlessness, Organizational Valuelessness, Organizational Cynicism
Abstract
The research aims to clarify the role of the main variable represented by the four dimensions of entrepreneurial behavior (creative, risk-taking, seizing opportunities, proactivity), in Reducing the dependent variable of organizational anomie with the dimensions (Organizational Normlessness, Organizational Cynicism, Organizational Valuelessness).
The experimental, analytical method was adopted in the completion of the research, and an intentional sample of (162) individuals in the administrative levels (higher and middle) in the factory was taken. The questionnaire was also adopted as the main tool, which included (54) paragraphs, as (162) forms were distributed and 144 were retrieved from them, valid for statistical analysis from the total forms distributed to the factory.
The most important results of the research showed the effect of the dimensions of entrepreneurial behavior and directly on organizational anomie, and that the relationship of entrepreneurial behavior and at the total level was positive with organizational anomie. They ignore the values ​​of work to achieve their goals, as well as the existence of a spirit of cooperation and one team among workers in the factory
Downloads
Download data is not yet available.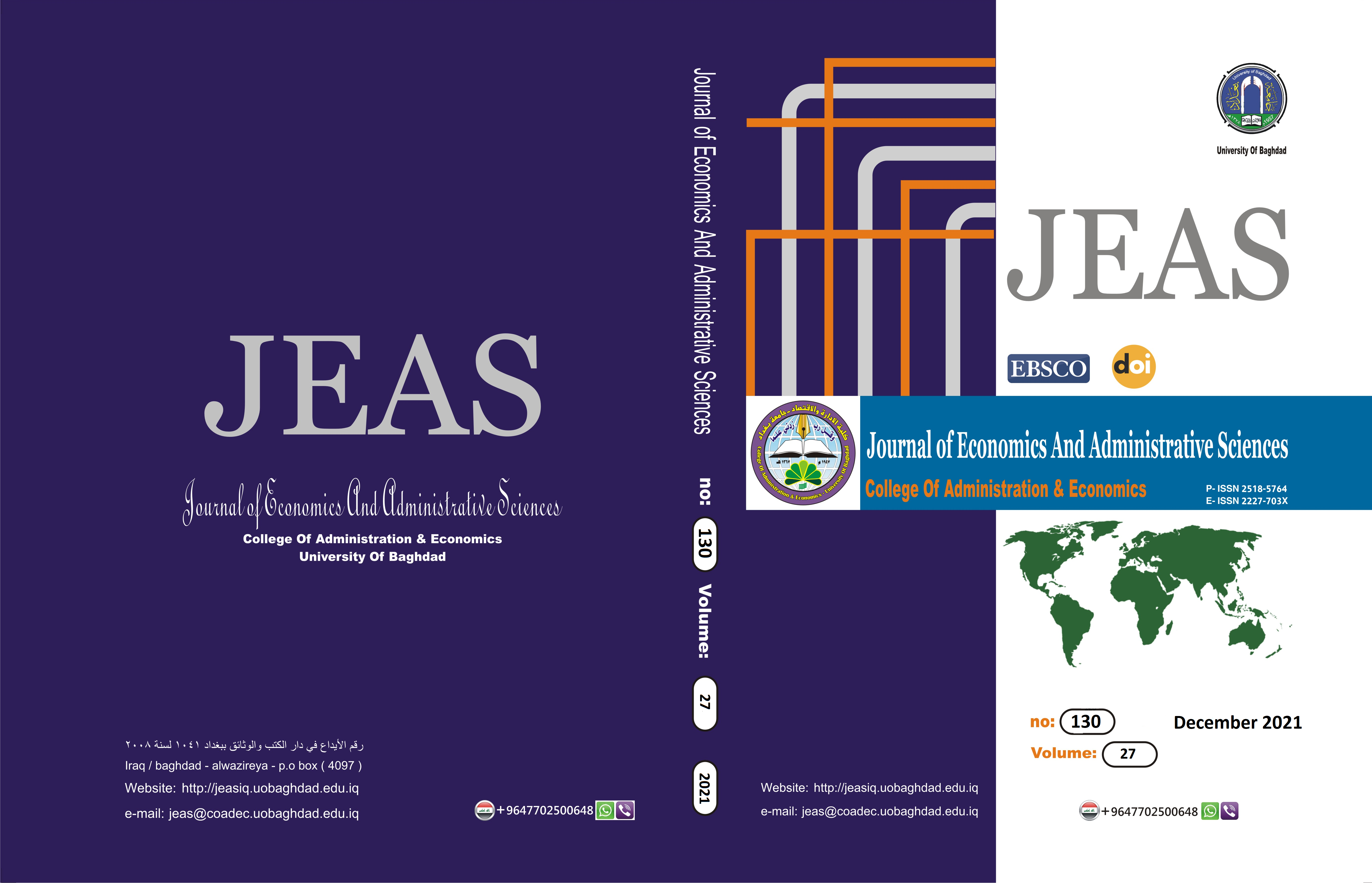 How to Cite
Azeez, L. A. and Hasson, S. M. A. (2021) "Reducing Organizational Anomie in Light of Entrepreneurial Behavior", Journal of Economics and Administrative Sciences, 27(130), pp. 25–39. doi: 10.33095/jeas.v27i130.2190.
Section
Managerial Researches
License
Articles submitted to the journal should not have been published before in their current or substantially similar form, or be under consideration for publication with another journal. Please see JEAS originality guidelines for details. Use this in conjunction with the points below about references, before submission i.e. always attribute clearly using either indented text or quote marks as well as making use of the preferred Harvard style of formatting. Authors submitting articles for publication warrant that the work is not an infringement of any existing copyright and will indemnify the publisher against any breach of such warranty. For ease of dissemination and to ensure proper policing of use, papers and contributions become the legal copyright of the publisher unless otherwise agreed.
The editor may make use of Turnitin software for checking the originality of submissions received.