The Role of Liquidity Indicators to Assess its Risks and Enhance Capital Adequacy in Banking Activity
Keywords:
liquidity ratios, liquidity risks, capital adequacy ratio, Basel II decisions
Abstract
This purpose of the research is to test liquidity ratios to assess bank liquidity risks represented by liquidity ratios (current assets / current liabilities, current assets / total deposits, current assets / total assets, cash credit / total deposits, liquidity coverage ratio LCR, net stable financing ratio NSFR). This research involves evaluating these risks in banks via these ratios, and reveal the most important means used to solve these risks, including the capital adequacy ratio under the Basel II decisions and for selected period (2017-2019).The research reached the most important conclusion, which is the bank sample did not fall into bank liquidity risks throughout the years of research. Tracking specific ratio with adequacy capital of Basel II decisions of the Bank, it is noticed that it exceeds the minimum capital adequacy ratio in all valid measures, whether in Basel II decisions with 8% or the requirements of the central bank of Iraq with 12%.
The research suggests some recommendations; one of the most important one is the need for the bank's management to recognize the risks of liquidity in advance, in addition to increasing its investments to increase the bank's profitability. Moreover, the bank needs to plan a clear strategy to maintain capital at the appropriate and required level to face liquidity risks
Downloads
Download data is not yet available.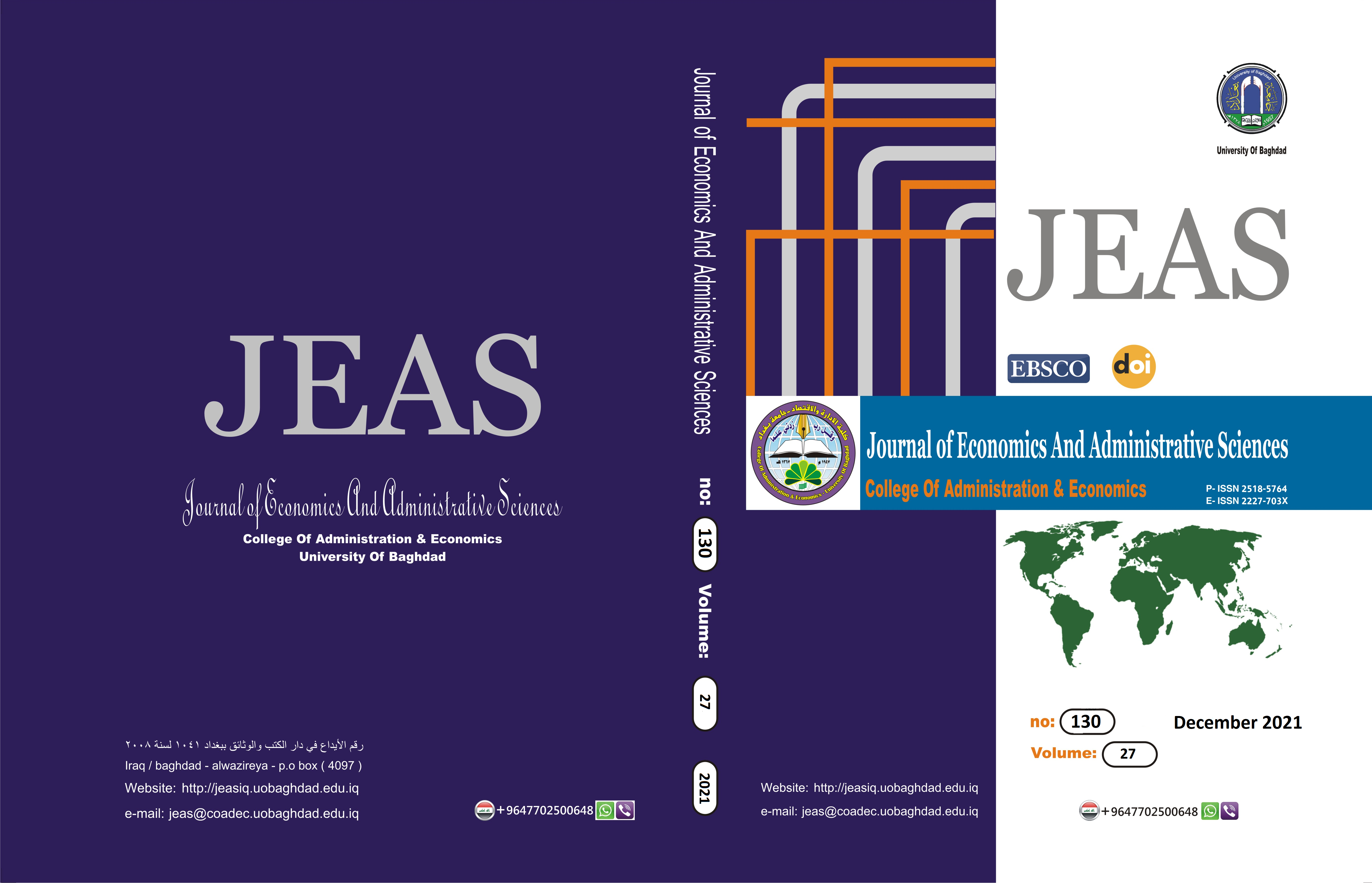 How to Cite
Snjawi, S. A. K. and Essa, S. K. (2021) "The Role of Liquidity Indicators to Assess its Risks and Enhance Capital Adequacy in Banking Activity", Journal of Economics and Administrative Sciences, 27(130), pp. 243–255. doi: 10.33095/jeas.v27i130.2218.
Section
Accounting Researches
License
Articles submitted to the journal should not have been published before in their current or substantially similar form, or be under consideration for publication with another journal. Please see JEAS originality guidelines for details. Use this in conjunction with the points below about references, before submission i.e. always attribute clearly using either indented text or quote marks as well as making use of the preferred Harvard style of formatting. Authors submitting articles for publication warrant that the work is not an infringement of any existing copyright and will indemnify the publisher against any breach of such warranty. For ease of dissemination and to ensure proper policing of use, papers and contributions become the legal copyright of the publisher unless otherwise agreed.
The editor may make use of Turnitin software for checking the originality of submissions received.