Industrial Sector and Development of Iraqi Economy by Kaldor's Approach For Years (2017-2030)
Keywords:
Industrial Sector , Kaldor's Approach , (TFP) , (TFI) , Iraqi Economy (2017-2030)
Abstract
The study aims to clarify the impact of growth in the industrial sector on economic growth in the Iraqi economics according to the methodology of Kaldor for (2017-2030) , taking into consideration the effect of the accumulation of capital in the calculation of growth rates in the economy through productivity estimate of Total Factor Productivity (TFP) to growth in the economy, which is why the study assumes a formula to comply with the laws of Kaldor growth models developed requirements. This study is the most important to find out  the development of the laws of Kaldor among Arabic studies, especially the first and third, so that the relationship between the growth of industrial production and economic growth as represented by the overall productivity of factors of production , while employment relationship is in the non-manufacturing sector with total production of inputs (TFI).
The study has concluded from the developed formulation to calculate degree of increasing in returning  any production stage that the increasing degree of return comparable size when estimating the laws formats as there is a strong impact between the growth rates in industrial production and growth rates in gross domestic product
Downloads
Download data is not yet available.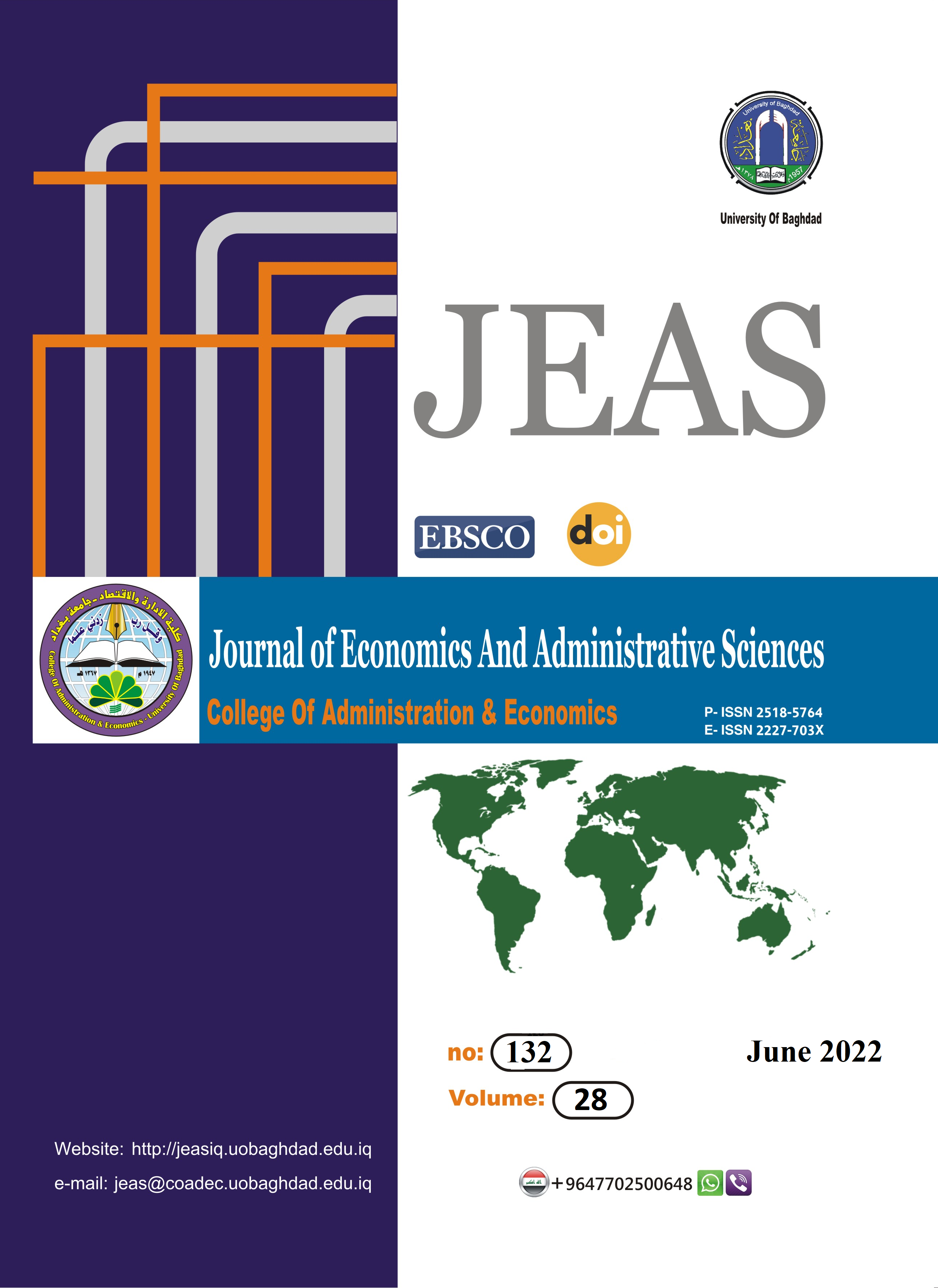 How to Cite
Ghazi Khalil Jasim Al- Hayaly, A. . (2022) "Industrial Sector and Development of Iraqi Economy by Kaldor's Approach For Years (2017-2030) ", Journal of Economics and Administrative Sciences, 28(132), pp. 45–61. doi: 10.33095/jeas.v28i132.2270.
Section
Economics Researches
License
This work is licensed under a Creative Commons Attribution-NonCommercial-NoDerivatives 4.0 International License.
Articles submitted to the journal should not have been published before in their current or substantially similar form, or be under consideration for publication with another journal. Please see JEAS originality guidelines for details. Use this in conjunction with the points below about references, before submission i.e. always attribute clearly using either indented text or quote marks as well as making use of the preferred Harvard style of formatting. Authors submitting articles for publication warrant that the work is not an infringement of any existing copyright and will indemnify the publisher against any breach of such warranty. For ease of dissemination and to ensure proper policing of use, papers and contributions become the legal copyright of the publisher unless otherwise agreed.
The editor may make use of Turnitin software for checking the originality of submissions received.