The investment Decision Making According to the Preliminary Feasibility Study for the 100-Bed Teaching Hospital - Service Sector in Diwaniya Governorate (Case Study)
Zinah Muayad Mahmood

Mohammed Jasim Mohammed
Keywords:
: preliminary feasibility study, Economic study, Diwaniya Hospital. Duration of data approved in the study: 2006 and 2014-2017., دراسة جدوى اولية، دراسة اقتصادية، مستشفى الديوانية.
Abstract
     The research aims to prepare a preliminary feasibility study that shows the importance of preliminary feasibility study in investment decision making, carrying out of the local demand of service provided in accordance with international standards and statement of investment opportunities available to the private sector in several investment methods. In order to reach the objectives of the study was adopted as a method of partial analysis at the level of economic unity through the study demand, supply, costs, economic and social profitability.
      The health sector in Iraq is one of the service sectors facing today a continuous deficiency due to the increase in population growth, diseases and injuries resulting from wars and conflicts, On the other hand, there is a deficit in government funding to complete health service projects, including the Diwaniya hospital with a capacity of 400 beds, Which completed part of its civil works by 19%.
      Accordingly, a preliminary feasibility study was prepared to ensure that there are no fundamental problems that hinder completion the project by investment of the private sector (national or foreign) based on the legislation in force and the market study, which showed the need to invest a 100 bed hospital distributed among 80 beds for care and 20 emergency beds, as well as Specialized clinics and advanced medical centers for all specialties with a medical university to treat lack of medical and nursing staff depend on approved standards, With  providing excellent services and competitive prices leading to the development of the health sector in the Diwaniya province and neighboring provinces.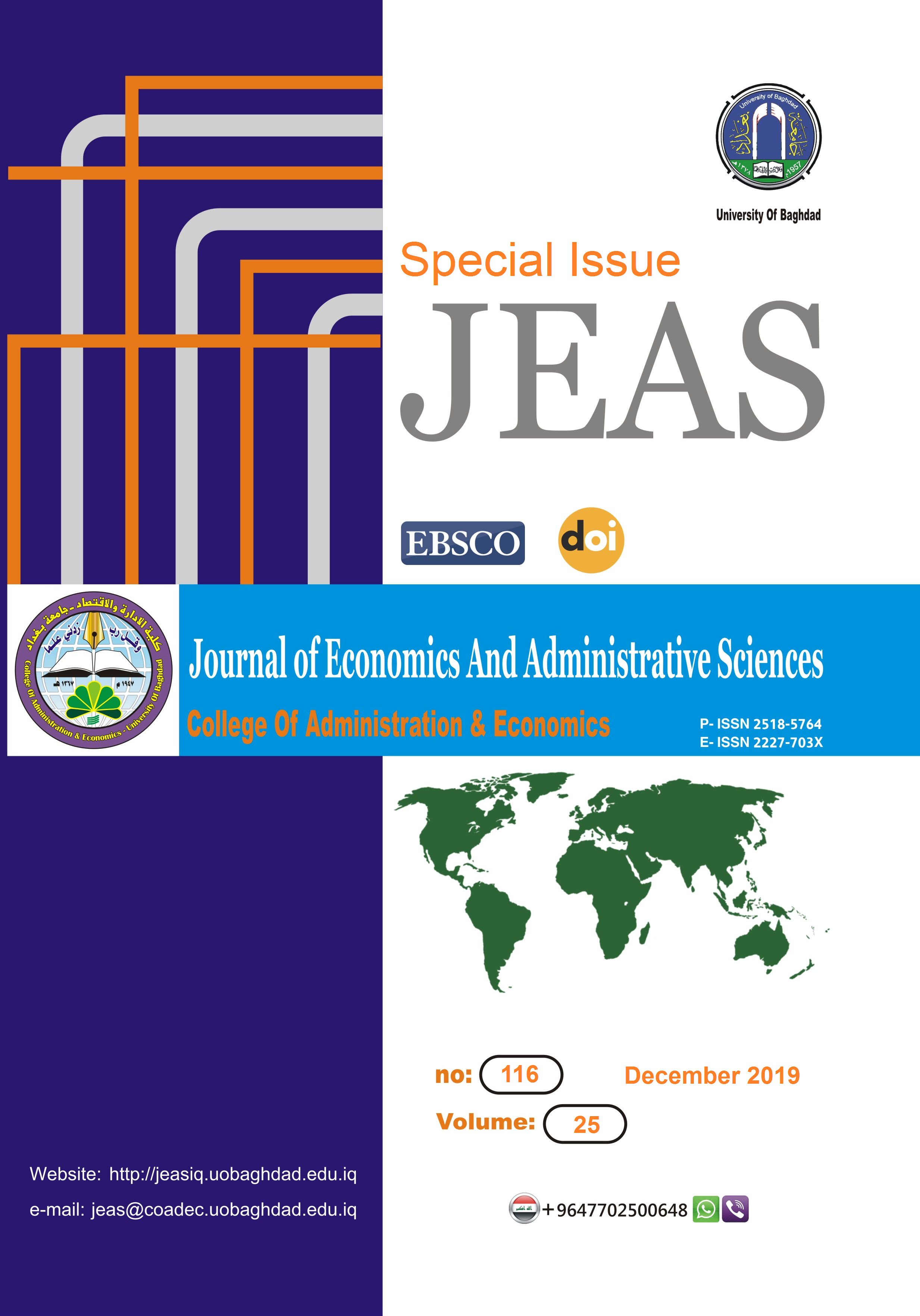 How to Cite
Mahmood, Z. and Mohammed, M. (2019) "The investment Decision Making According to the Preliminary Feasibility Study for the 100-Bed Teaching Hospital - Service Sector in Diwaniya Governorate (Case Study)", Journal of Economics and Administrative Sciences, 25(116), pp. 181-198. doi: 10.33095/jeas.v25i116.1794.
Section
Economics Researches
Articles submitted to the journal should not have been published before in their current or substantially similar form, or be under consideration for publication with another journal. Please see JEAS originality guidelines for details. Use this in conjunction with the points below about references, before submission i.e. always attribute clearly using either indented text or quote marks as well as making use of the preferred Harvard style of formatting. Authors submitting articles for publication warrant that the work is not an infringement of any existing copyright and will indemnify the publisher against any breach of such warranty. For ease of dissemination and to ensure proper policing of use, papers and contributions become the legal copyright of the publisher unless otherwise agreed.
The editor may make use of Turnitin software for checking the originality of submissions received.