The impact of empowerment strategies on the characteristics of work enrichment An exploratory research to the views of a sample of the leaders of the Ministry of Oil in Iraq
حسام علي محيبس

حيدر علي محمود
Abstract
The study aimed to investigate the relationship between empowerment strategies and their impact on the success of enrichment work, it included the dimensions of empowerment strategies (power, knowledge, information, rewards), The dimensions of Job enrichment are (Skill variety, Task identity, Task significance, Autonomy, Feedback). The study was conducted at the headquarters of the Iraqi Oil Ministry in Baghdad and was based on a sample of the leadership of the ministry of managers consisting of 215 people. The data were collected using the questionnaire method based on scientific standards adopted in previous studies, which were carried out a series of tests to ensure their validity and ability to examine the opinions of the research sample. Descriptive statistical methods (arithmetic media, standard deviations, coefficient of variation, and relative importance) were used to describe and diagnose research variables Pearson correlation was also used to test correlations and (F, R2, β, a) in the hypothesis test. The most important findings of the study that there is an impact of the dimensions of empowerment strategies on organizational innovation, that the model of the study stressed the existence of a correlation and influence between the research variables.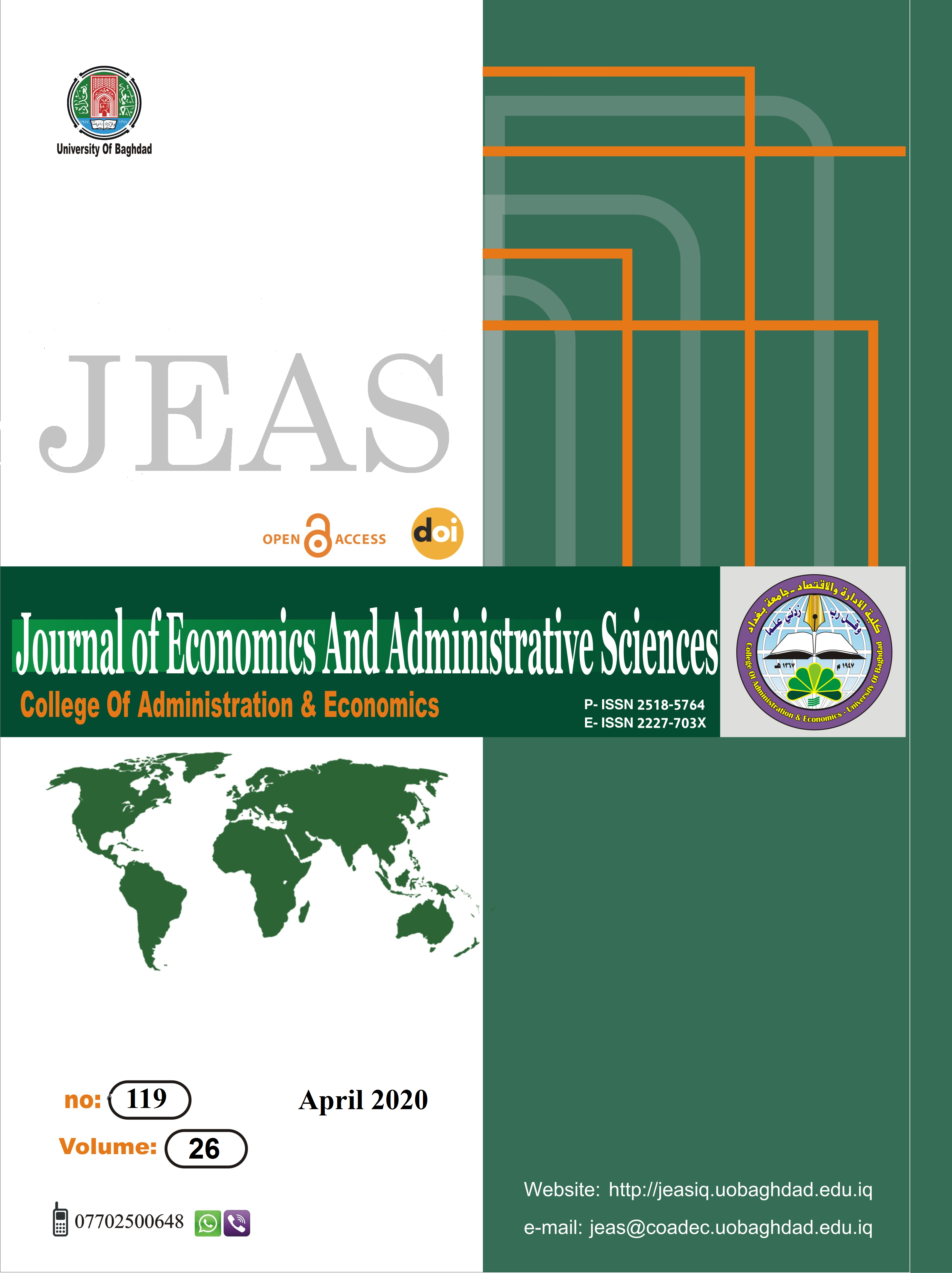 How to Cite
محيبسح. and محمودح. (2020) "The impact of empowerment strategies on the characteristics of work enrichment An exploratory research to the views of a sample of the leaders of the Ministry of Oil in Iraq", Journal of Economics and Administrative Sciences, 26(119), pp. 211-233. doi: 10.33095/jeas.v26i119.1881.
Section
Managerial Researches
Articles submitted to the journal should not have been published before in their current or substantially similar form, or be under consideration for publication with another journal. Please see JEAS originality guidelines for details. Use this in conjunction with the points below about references, before submission i.e. always attribute clearly using either indented text or quote marks as well as making use of the preferred Harvard style of formatting. Authors submitting articles for publication warrant that the work is not an infringement of any existing copyright and will indemnify the publisher against any breach of such warranty. For ease of dissemination and to ensure proper policing of use, papers and contributions become the legal copyright of the publisher unless otherwise agreed.
The editor may make use of Turnitin software for checking the originality of submissions received.