The Interactive Role of Organizational Elegance between Organizational Anomaly and Planned Human Resource Behavior A survey of a sample of workers in the Ministry of Construction and Housing
حسين وليد حسين

احمد غازي مهدي

محمود مجيد نعمة
Keywords:
Organizational Anomaly, Organizational Agility, Planned Human Resources Behavior, Environment.
Abstract
This study attempts to test the interactive role played by organizational agility in enhancing the effect of organizational anomie on the behavior of planned human resources. The study of organizational anomie has increased because of the moral and legal pressures facing the organization by the external environment within its framework. To adapt to all external developments faced by these organizations, the behavior of human resources planned reflects the ability of individuals to control their behavior in different situations and situations that face them in the work.
The problem of the research indicates that there is a clear lack of understanding of what is meant by the variables studied in the sample of the research sample. Therefore, the problem of research in the research attempt highlights a series of solutions facing the organization in the field in question and achieving a number of goals in this field. The analytical descriptive approach in the applied side. The questionnaire was adopted as the main tool for collecting data, which was distributed to a sample of (239) employees of the Ministry of Construction and Housing. After processing and analyzing the research data through a number of statistical tools (such as arithmetic mean, standard deviation, simple correlation coefficient, structural equation modeling, and regression analysis) a number of results emerged. Perhaps the most important of these is that the role of an organizational anomaly in promoting planned human resource behavior increases with agility, Therefore, the study recommended the need to pay attention to strengthening organizational agility at the level of the organization being investigated and to reduce the dimensions of organizational anomie, which is reflected in enhancing the behavior of human resources planned.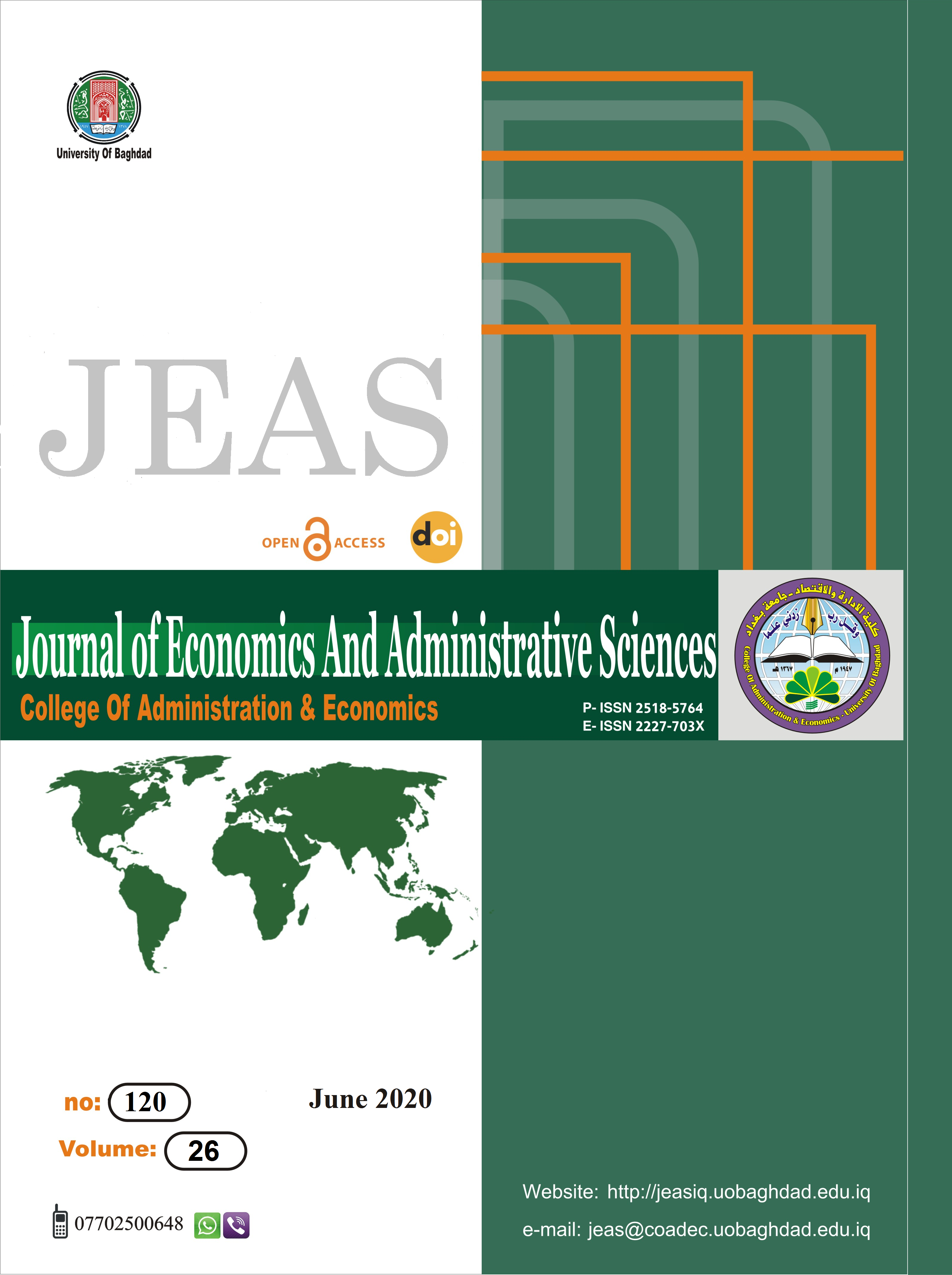 How to Cite
حسينح., مهديا. and نعمةم. (2020) "The Interactive Role of Organizational Elegance between Organizational Anomaly and Planned Human Resource Behavior A survey of a sample of workers in the Ministry of Construction and Housing", Journal of Economics and Administrative Sciences, 26(120), pp. 237-260. doi: 10.33095/jeas.v26i120.1915.
Section
Managerial Researches
Articles submitted to the journal should not have been published before in their current or substantially similar form, or be under consideration for publication with another journal. Please see JEAS originality guidelines for details. Use this in conjunction with the points below about references, before submission i.e. always attribute clearly using either indented text or quote marks as well as making use of the preferred Harvard style of formatting. Authors submitting articles for publication warrant that the work is not an infringement of any existing copyright and will indemnify the publisher against any breach of such warranty. For ease of dissemination and to ensure proper policing of use, papers and contributions become the legal copyright of the publisher unless otherwise agreed.
The editor may make use of Turnitin software for checking the originality of submissions received.