Relation & effect of Human resources management strategic with at work stress : Explorative study
سعدون حمود جثير

حسين وليد حسين
Abstract
Abstract
The mine object for this research is determine the nature of the relation and effect between Human resources management strategic to less the  work stress , Human resources management strategic represent a set of procedures and practices to manage the human resources   at the organization. the stress of work effect on the performance of the human resources , al rasheed bank select to applied the qustioneer on the 32 person the work on the sebaa branch , using the qustioneer as a tool to collect data that is design  according some of the standards and make the validity and stability. to analyses this data by using spss for computation " percentage , mean , standard , deriation , coefficient sperman , the simple inear regression". the resulte refer to the significant relationship between the Human resources management strategic and the decreasing the stress of work. the researcher recomendate this organization th in crease intrest on the Human resources management strategic and its tools.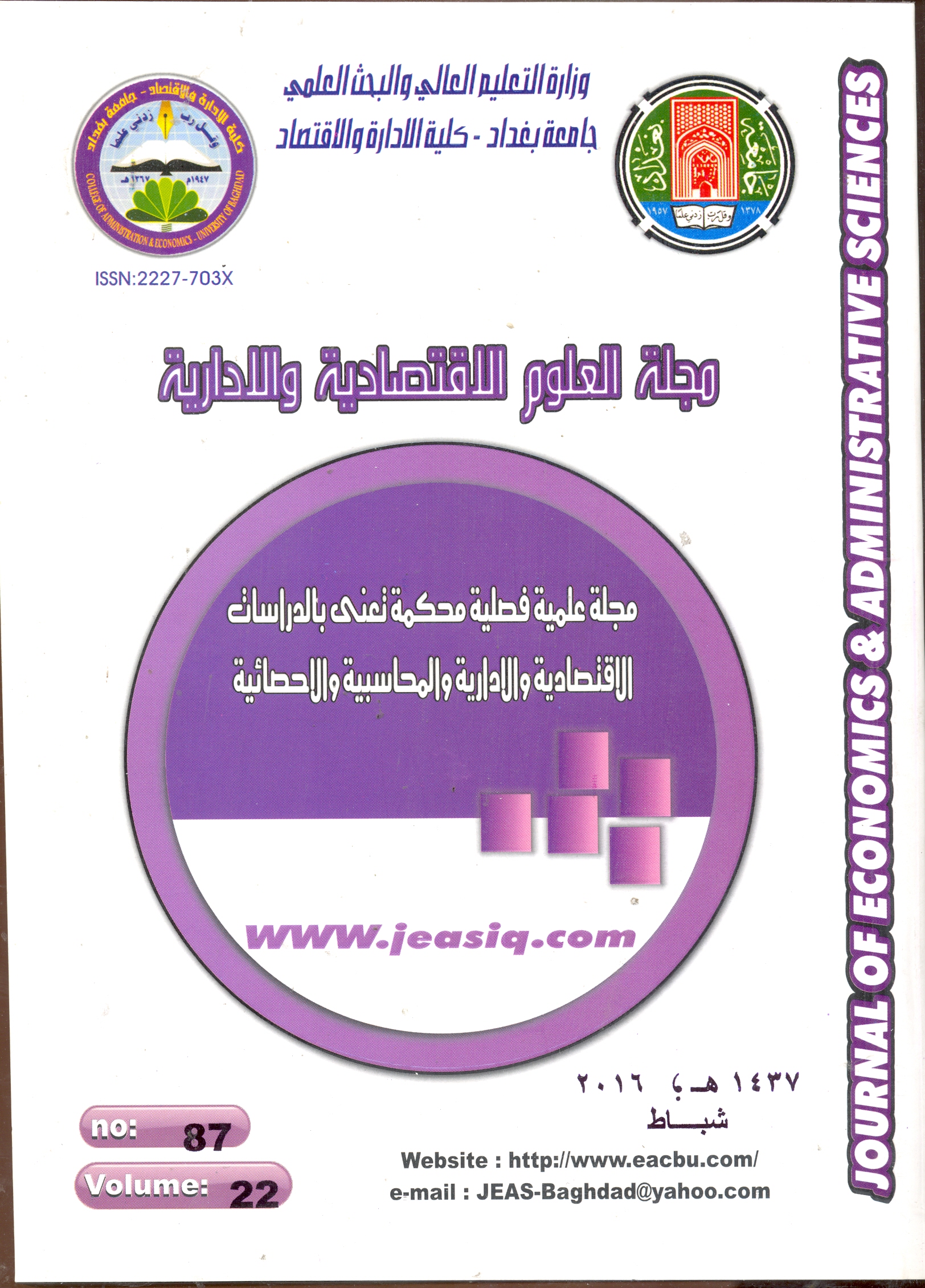 How to Cite
جثيرس. and حسينح. (2016) "Relation & effect of Human resources management strategic with at work stress : Explorative study", Journal of Economics and Administrative Sciences, 22(87), p. 102. doi: 10.33095/jeas.v22i87.674.
Section
Managerial Researches
Articles submitted to the journal should not have been published before in their current or substantially similar form, or be under consideration for publication with another journal. Please see JEAS originality guidelines for details. Use this in conjunction with the points below about references, before submission i.e. always attribute clearly using either indented text or quote marks as well as making use of the preferred Harvard style of formatting. Authors submitting articles for publication warrant that the work is not an infringement of any existing copyright and will indemnify the publisher against any breach of such warranty. For ease of dissemination and to ensure proper policing of use, papers and contributions become the legal copyright of the publisher unless otherwise agreed.
The editor may make use of Turnitin software for checking the originality of submissions received.