Enhancing the human resources quality by adopting an adventure learning method in their development
Keywords:
adventure learning, HR quality, development, organizations
Abstract
The research aims to identify how to enhance the quality of the human resources, focusing on four dimensions (efficiency, effectiveness, flexibility, and reliability), by adopting an adventure learning method that combines theoretical and applied aspects at the same time, when developing human resources and is applied using information technology, and that Through its dimensions, which are (cooperation, interaction, communication, and understanding), as the research problem indicated a clear deficiency in the cognitive perception of the mechanism of employing adventure learning dimensions in enhancing human resources quality, so the importance of research was to present treatments and proposals to reduce this problem. To achieve the goals of the research, the descriptive analytical approach was adopted. The researcher used the questionnaire as the main tool to collect data. As for the research sample, it consisted of (25) individuals from managerial positions in the General Company for Iraqi vegetable oils. Among the most prominent results that the research came out with is the significance of the correlation and influence relationships between the variables discussed, and here the researcher was able to achieve the scientific implications of the research in proposing a set of solutions to address the problems that the researched organization suffers to the extent of correlation with the researched variables, while the added value and scientific originality of the research were represented by a collection Contemporary variables in the field of human resources management in research, to enrich the academic library with contemporary sources and vital concepts. As for the research findings, they were represented by the presence of the variables discussed within the organization in the field of the application without clearly identifying them. Therefore, the researcher recommended the need to review the experiences of successful organizations in developed countries and transfer their effects to the local environment.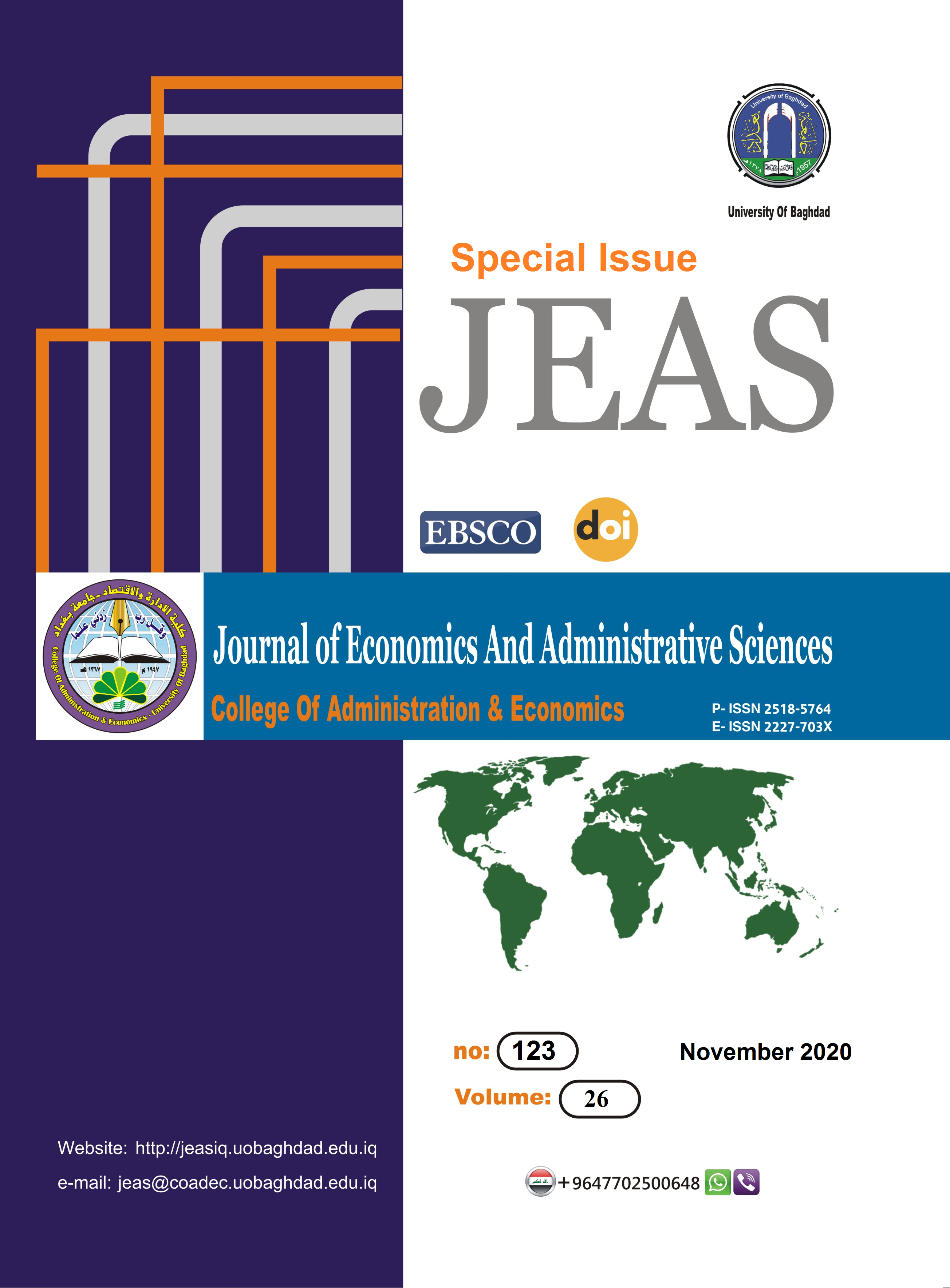 How to Cite
Hussein, H. (2020) "Enhancing the human resources quality by adopting an adventure learning method in their development", Journal of Economics and Administrative Sciences, 26(123), pp. 28-41. doi: 10.33095/jeas.v26i123.1984.
Section
Managerial Researches
Articles submitted to the journal should not have been published before in their current or substantially similar form, or be under consideration for publication with another journal. Please see JEAS originality guidelines for details. Use this in conjunction with the points below about references, before submission i.e. always attribute clearly using either indented text or quote marks as well as making use of the preferred Harvard style of formatting. Authors submitting articles for publication warrant that the work is not an infringement of any existing copyright and will indemnify the publisher against any breach of such warranty. For ease of dissemination and to ensure proper policing of use, papers and contributions become the legal copyright of the publisher unless otherwise agreed.
The editor may make use of Turnitin software for checking the originality of submissions received.