Reflection of the community participation in enhancing organizational excellence
Jinan Jassim Rumaid

Firas Muhammad Ismail
Abstract
The research aims to identify the role of community participation in achieving organizational distinction in the Dhulia's municipality, which is one of the formations of the Ministry of Construction, Housing, Municipalities and Public Works in Salah al-Din Governorate, which is one of the service organizations that have a fundamental role in providing service to the community, which has faced many administrative challenges and many problems caused by the rapid and continuous changes in the environment, therefore modern management concepts must be adopted, such as community participation and the knowledge of its role To achieve its goals, which helps it in facing changes as well as achieving organizational excellence. An analytical descriptive approach was used, so the research sample consisted of (83) individuals and the sample was chosen by using a comprehensive inventory, The research evidence was obtained by relying on the questionnaire, which was prepared from ready-made measures from foreign studies and was subjected to tests of validity and reliability, with using of statistical tests, including arithmetic mean, standard deviation, percentage and iterations and Pearson correlation coefficient, simple linear regression Based on the statistical program (SPSS. V.25)  for testing the validity of the hypotheses. The research reached a set of conclusions, including that the level of societal participation and organizational excellence in the researched organization was at the high degree to the two variables and that the inclusiveness dimension has a strong impact of which is one of the dimensions of societal participation in organizational excellence.  Enhancing the community participation in Dhulia's municipality will contribute to enhancing leadership and employee development, improving the current policy and strategy, and strengthening relationships and resources, and  Enriching the literature on organizational behaviour and contributing to research on how community participation contributes to achieving organizational excellence.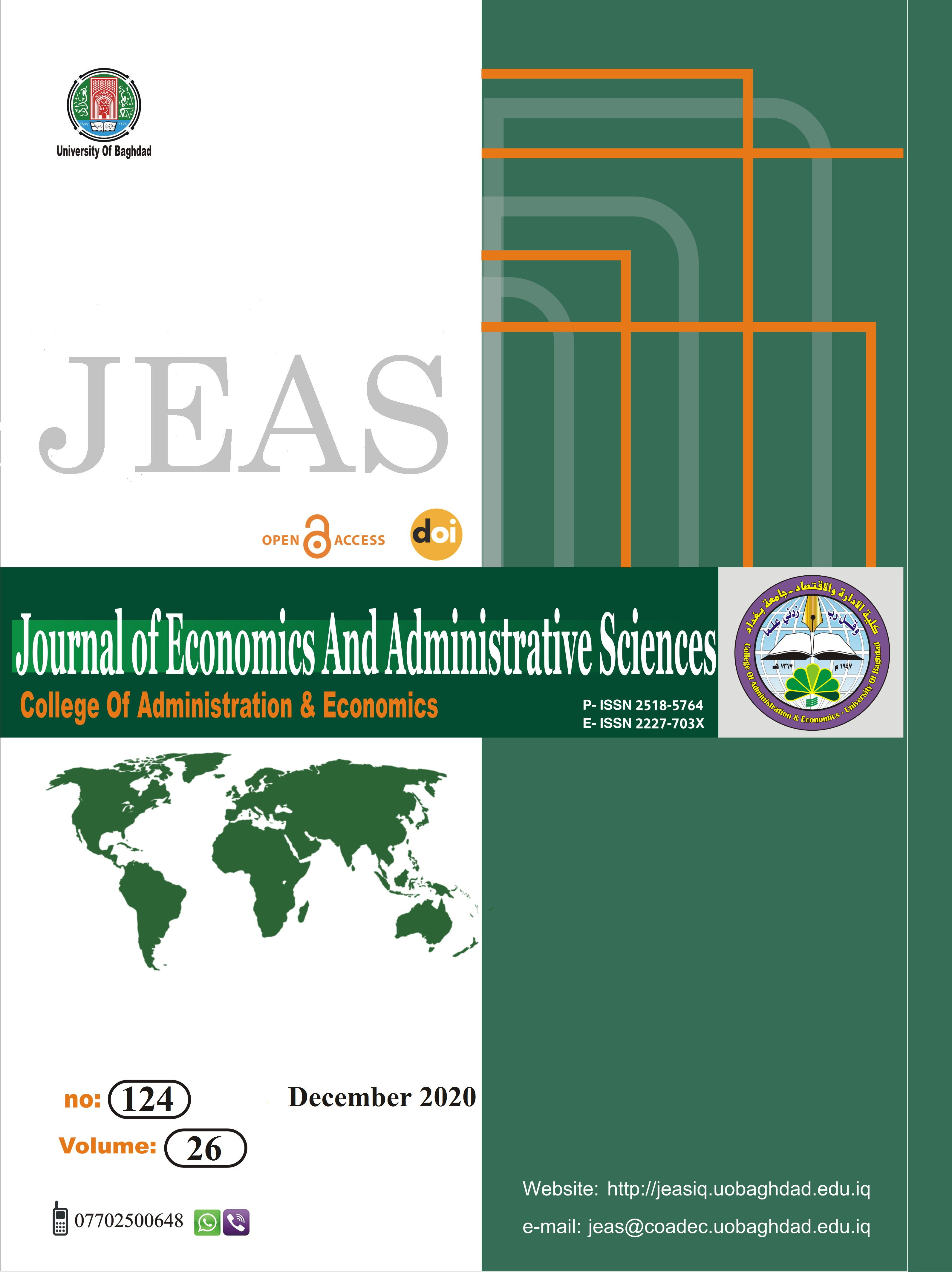 How to Cite
Rumaid, J. and Ismail, F. (2020) "Reflection of the community participation in enhancing organizational excellence", Journal of Economics and Administrative Sciences, 26(124), pp. 165-182. doi: 10.33095/jeas.v26i124.2036.
Section
Managerial Researches
Articles submitted to the journal should not have been published before in their current or substantially similar form, or be under consideration for publication with another journal. Please see JEAS originality guidelines for details. Use this in conjunction with the points below about references, before submission i.e. always attribute clearly using either indented text or quote marks as well as making use of the preferred Harvard style of formatting. Authors submitting articles for publication warrant that the work is not an infringement of any existing copyright and will indemnify the publisher against any breach of such warranty. For ease of dissemination and to ensure proper policing of use, papers and contributions become the legal copyright of the publisher unless otherwise agreed.
The editor may make use of Turnitin software for checking the originality of submissions received.