Effects of Water Scarcity on Rural Household Economy
Keywords:
Rural Household Economy, Water Scarcity, Household Food Security El Fashir, Rural Council, Darfur
Abstract
This study examined the effects of water scarcity on rural household economy in El Fashir Rural Council / North Darfur State- western Sudan. Both quantitative and qualitative methods were used as to get a deeper understanding of the impact of water scarcity on the rural house economy in the study area. 174 households out of 2017 were selected from 45 villages which were distributed in eight village councils forming the study area. Statistical methods were used to manipulate the data of the study. The obtained results revealed that water scarcity negatively affected the rural household economy in the study area in many features. These include the followings: much family efforts and time were directed to fetch for water consequently, reducing time on farming activities and off-farm income- generating activities especially in summer season. Also scarcity of water negatively affects the household budget allocation in the sense that considerable portion of family income was devoted to meet human and animal water needs or in medical treatments from water related diseases due to consumption of unfit water. But the biggest impact of water scarcity is its adverse effect on the rural household food security due to the reduction of the stable and cash crops productivity or increasing food prices as a fall in the rural household income due to the declining of the annual rainfalls. Finally, water scarcity has resulted in increasing school dropout rates, especially girls, in order to help their families in fetching water for both human and animal consumption which, in the long-run, affect the household economy by jeopardizing the rural household's human capital
Downloads
Download data is not yet available.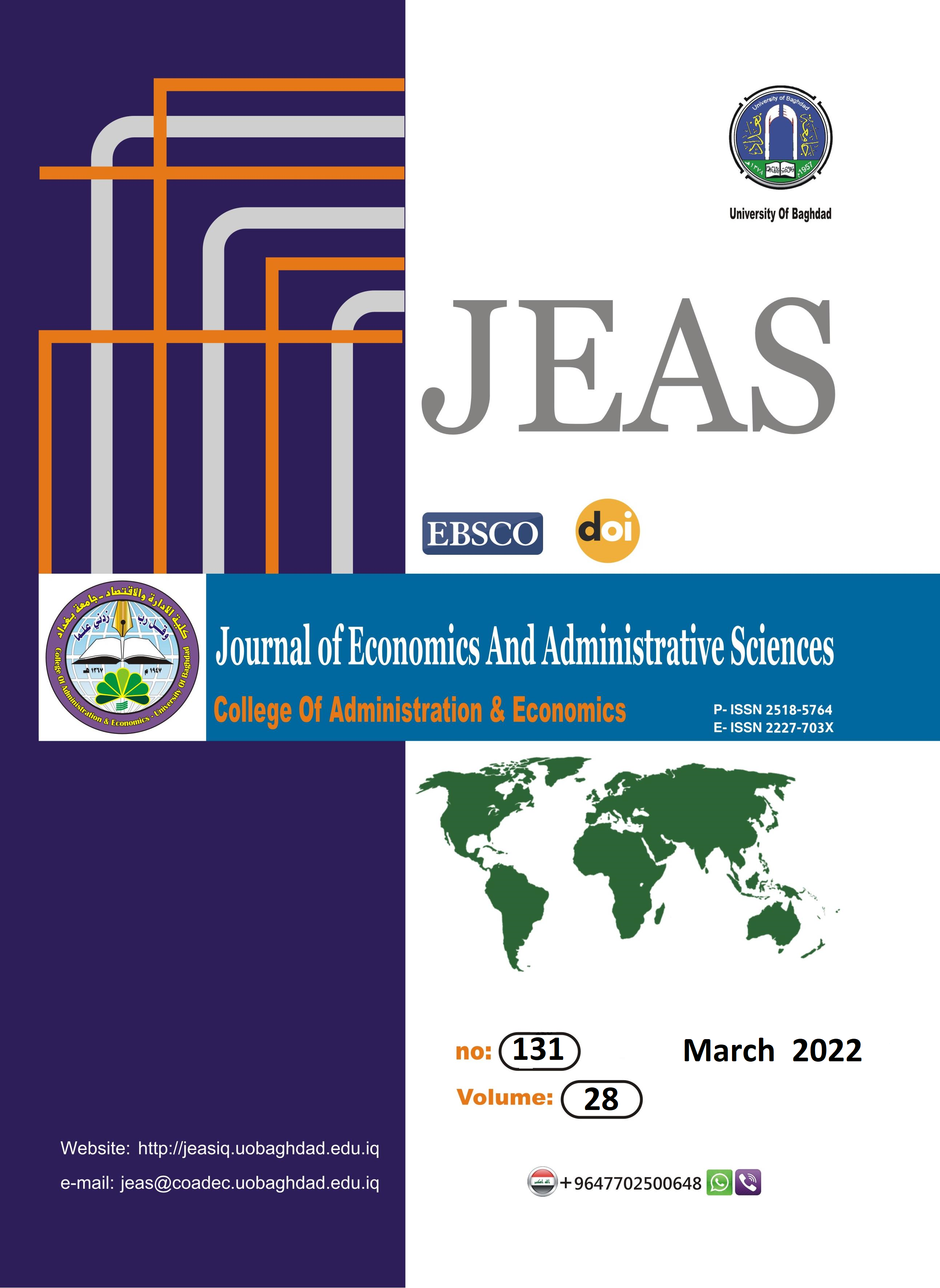 How to Cite
Sabbil, A. A. S. . and Abdulrahman, B. M. A. . (2022) "Effects of Water Scarcity on Rural Household Economy ", Journal of Economics and Administrative Sciences, 28(131), pp. 109–118. doi: 10.33095/jeas.v28i131.2236.
Section
Economics Researches
License
This work is licensed under a Creative Commons Attribution-NonCommercial-NoDerivatives 4.0 International License.
Articles submitted to the journal should not have been published before in their current or substantially similar form, or be under consideration for publication with another journal. Please see JEAS originality guidelines for details. Use this in conjunction with the points below about references, before submission i.e. always attribute clearly using either indented text or quote marks as well as making use of the preferred Harvard style of formatting. Authors submitting articles for publication warrant that the work is not an infringement of any existing copyright and will indemnify the publisher against any breach of such warranty. For ease of dissemination and to ensure proper policing of use, papers and contributions become the legal copyright of the publisher unless otherwise agreed.
The editor may make use of Turnitin software for checking the originality of submissions received.