Using a hybrid SARIMA-NARNN Model to Forecast the Numbers of Infected with (COVID-19) in Iraq
Keywords:
Time series, SARIMA, NARNN, Hybrid SARIMA-NARNN., فايروس كورونا, السلاسل الزمنية, الانموذج الهجين, التنبؤ
Abstract
Coronavirus disease (COVID-19) is an acute disease that affects the respiratory system which initially appeared in Wuhan, China. In Feb 2019 the sickness began to spread swiftly throughout the entire planet, causing significant health, social, and economic problems. Time series is an important statistical method used to study and analyze a particular phenomenon, identify its pattern and factors, and use it to predict future values. The main focus of the research is to shed light on the study of SARIMA, NARNN, and hybrid models, expecting that the series comprises both linear and non-linear compounds, and that the ARIMA model can deal with the linear component and the NARNN model can deal with the non-linear component. The models were applied in the health sector to predict the numbers of people infected with the Covid-19 virus in Iraq where the data were collected via the website of the Iraqi Ministry of Health through the daily epidemiological situation of all Iraqi provinces for the period (2021\3\28 to 2021\8\15). When analyzing, studying, and comparing these models, the researcher noted that the hybrid model outperformed other models because it had the lowest value for the MSE, RMSE, MAE, and MAPE so it was used to predict future values.
Downloads
Download data is not yet available.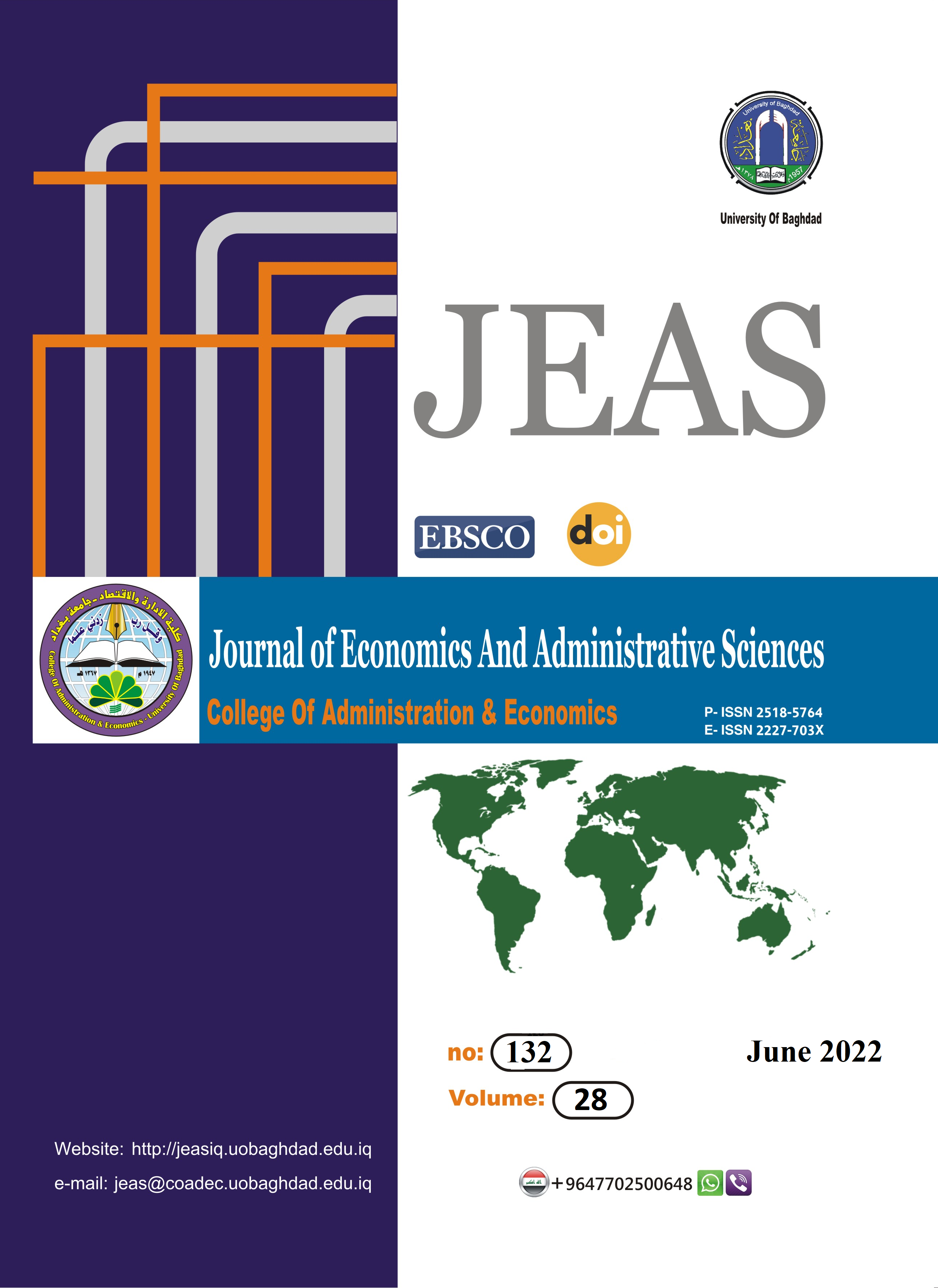 How to Cite
Ahmed Hamel, A. and Ismael Abdulwahhab, B. . (2022) "Using a hybrid SARIMA-NARNN Model to Forecast the Numbers of Infected with (COVID-19) in Iraq", Journal of Economics and Administrative Sciences, 28(132), pp. 118–133. doi: 10.33095/jeas.v28i132.2276.
Section
Statistical Researches
License
This work is licensed under a Creative Commons Attribution-NonCommercial-NoDerivatives 4.0 International License.
Articles submitted to the journal should not have been published before in their current or substantially similar form, or be under consideration for publication with another journal. Please see JEAS originality guidelines for details. Use this in conjunction with the points below about references, before submission i.e. always attribute clearly using either indented text or quote marks as well as making use of the preferred Harvard style of formatting. Authors submitting articles for publication warrant that the work is not an infringement of any existing copyright and will indemnify the publisher against any breach of such warranty. For ease of dissemination and to ensure proper policing of use, papers and contributions become the legal copyright of the publisher unless otherwise agreed.
The editor may make use of Turnitin software for checking the originality of submissions received.