Using ARIMA models to forecast the volume of cargo handled in Iraqi ports An applied study in the general company of Iraqi ports
Abstract
Time series is an important statistical method adopted in the analysis of phenomena, practices, and events in all areas during specific time periods and predict future values ​​contribute to give a rough estimate of the status of the study, so the study aimed to adopt the ARIMA models to forecast the volume of cargo handled and achieved in four ports (Umm Qasr Port, Khor Al Zubair Port, Abu Flus Port, and Maqal Port(, Monthly data on the volume of cargo handled for the years (2006-2018) were collected (156) observations. The study found that the most efficient model is ARIMA (1,1,1).
The volume of goods handled was predicted on a monthly basis for (2019-2024) years, indicating that there is a balanced increase in the volume of goods handled during the forecast period, which calls for the development of sidewalks and storage sites to contribute to accommodate the increase achieved, and the study was able to determine the minimum and upper limits that can reach the volume of goods handling in the ports of the General Company for Iraqi Ports during the forecast period.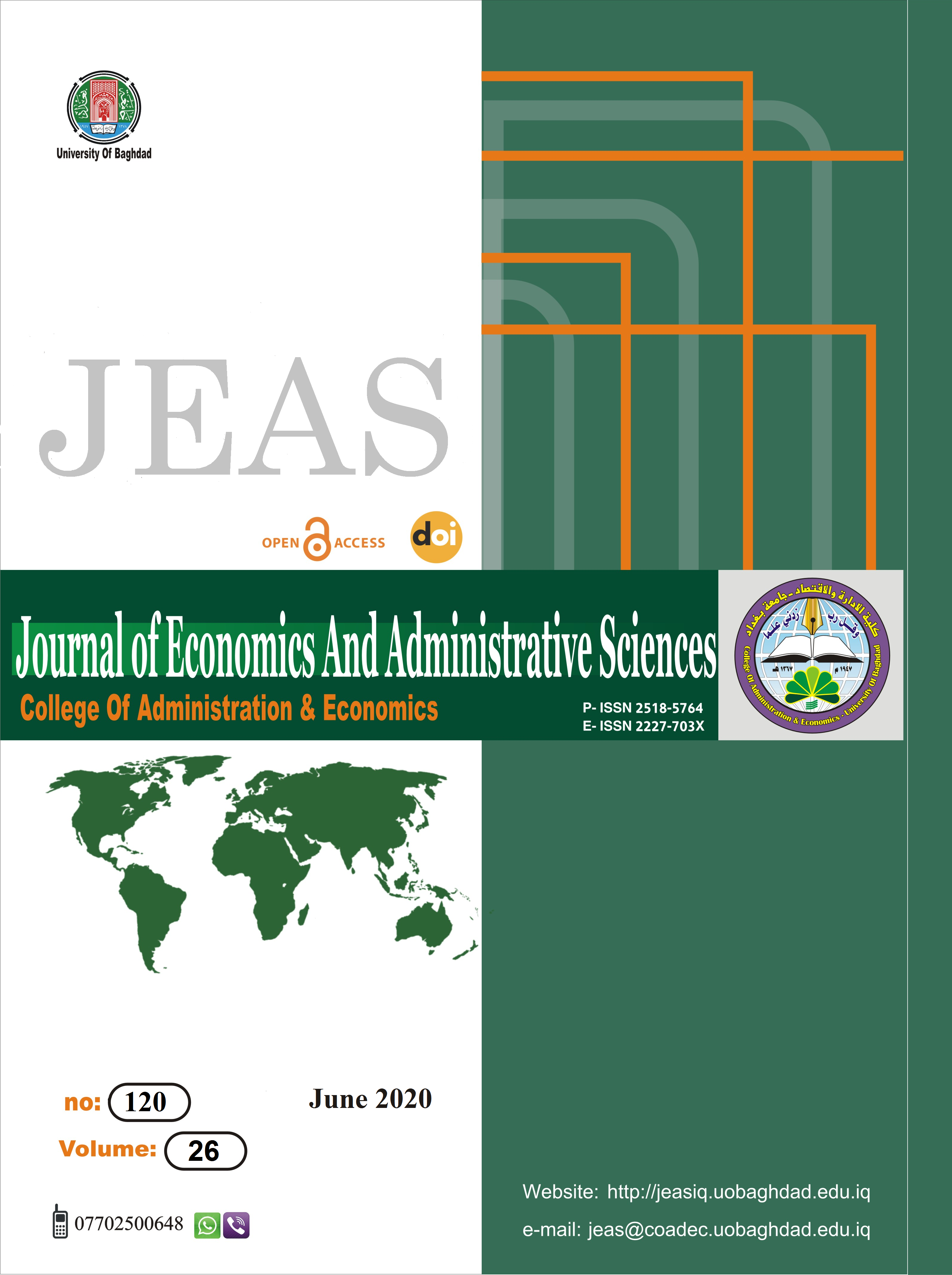 How to Cite
محمدا. (2020) "Using ARIMA models to forecast the volume of cargo handled in Iraqi ports An applied study in the general company of Iraqi ports", Journal of Economics and Administrative Sciences, 26(120), pp. 452-474. doi: 10.33095/jeas.v26i120.1927.
Section
Statistical Researches
Articles submitted to the journal should not have been published before in their current or substantially similar form, or be under consideration for publication with another journal. Please see JEAS originality guidelines for details. Use this in conjunction with the points below about references, before submission i.e. always attribute clearly using either indented text or quote marks as well as making use of the preferred Harvard style of formatting. Authors submitting articles for publication warrant that the work is not an infringement of any existing copyright and will indemnify the publisher against any breach of such warranty. For ease of dissemination and to ensure proper policing of use, papers and contributions become the legal copyright of the publisher unless otherwise agreed.
The editor may make use of Turnitin software for checking the originality of submissions received.