Reflection of marketing deception in organizational reputation / applied research in Baghdad pharmacies
سعدون حمود جثير

حسام سعدون ابراهيم
Abstract
The research aims to provide an integrated knowledge framework for the two basic research topics of (marketing deception, organizational reputation), their main dimensions, and framing the knowledge within them in a serious attempt to provide appropriate answers to the questions of the research problem by diagnosing the nature of the relationship between the components of marketing deception to identify the elements and how to activate it via reputable organizational components. The research was based on the analytical survey method. The research sample targeted (364) pharmacies within the capital Baghdad exclusively, the main tool of the research was the questionnaire, as well as the design of models prepared for the interviews based on a set of global standards for the research variables that were adapted to the needs of the Iraqi environment. The most prominent results that appeared in the research there was a diagnosis of marketing deception at a high level to which pharmacies are exposed, as the evaluation in the pharmacy sample was at a very good level, and this means that pharmacies suffer from a high level of deception in marketing by companies with regard to deception in the product, price and promotion, and distribution.
The most important recommendations are the need to pay attention to pharmacies in the appointment of people with expertise in the field of pharmaceutical products as well as seeking the necessary knowledge of business dealings on the one hand and that knowledge on the components and ratios and effective materials for new or newly developed products by companies and to recognize the differences between products of different origins for the purpose to avoid the trap of deception in the promotion of pharmaceutical products.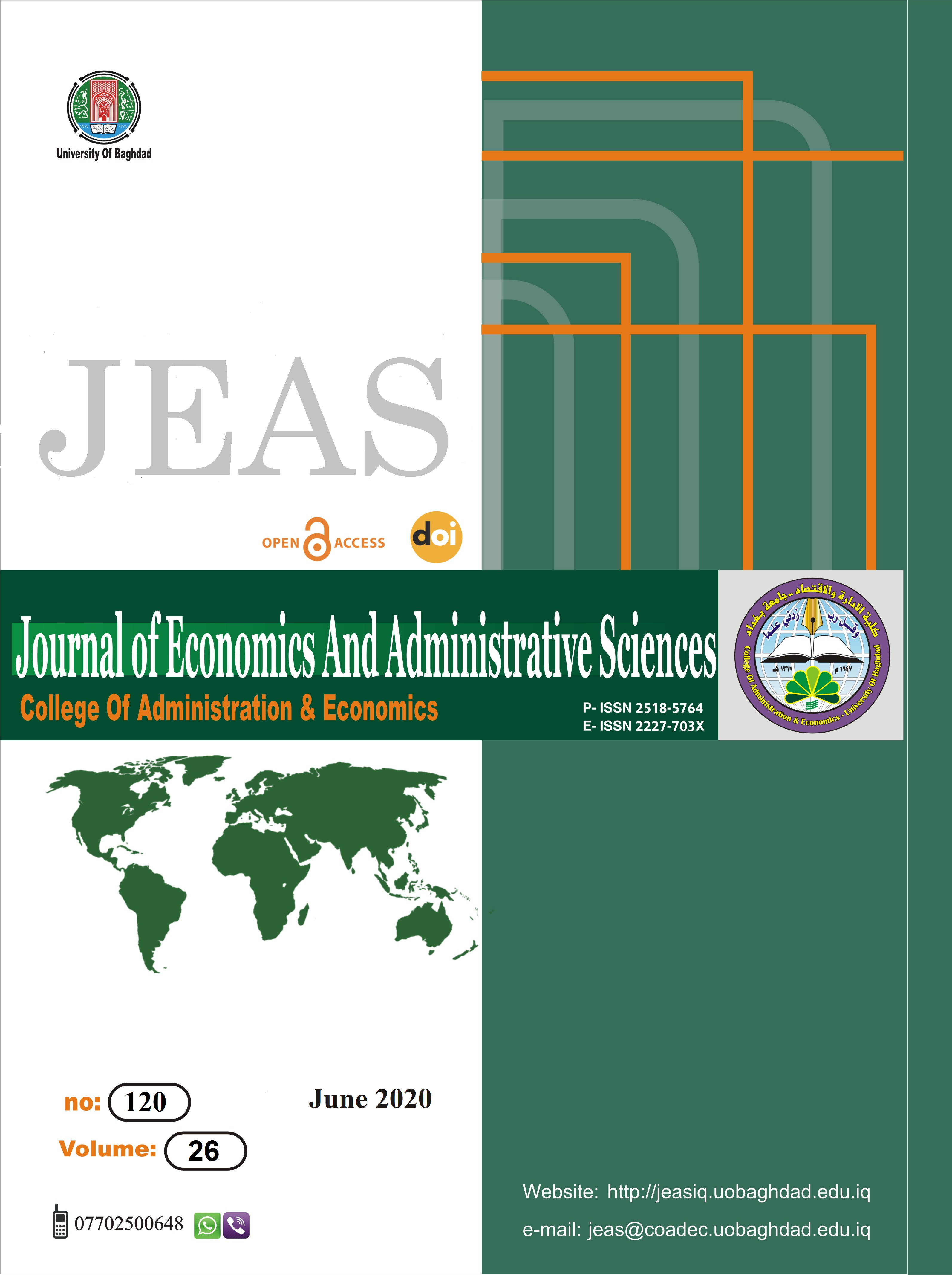 How to Cite
جثيرس. and ابراهيمح. (2020) "Reflection of marketing deception in organizational reputation / applied research in Baghdad pharmacies", Journal of Economics and Administrative Sciences, 26(120), pp. 84-107. doi: 10.33095/jeas.v26i120.1931.
Section
Managerial Researches
Articles submitted to the journal should not have been published before in their current or substantially similar form, or be under consideration for publication with another journal. Please see JEAS originality guidelines for details. Use this in conjunction with the points below about references, before submission i.e. always attribute clearly using either indented text or quote marks as well as making use of the preferred Harvard style of formatting. Authors submitting articles for publication warrant that the work is not an infringement of any existing copyright and will indemnify the publisher against any breach of such warranty. For ease of dissemination and to ensure proper policing of use, papers and contributions become the legal copyright of the publisher unless otherwise agreed.
The editor may make use of Turnitin software for checking the originality of submissions received.