The interactive role of high performance work systems in the relationship between high Involvement management practices and strategic Entrepreneurship / case study at Diyala State Company
Hala Turkei Naji

Ghani Daham Al-Zubaidi
Abstract
The research aims to form a clear theoretical philosophy and perceptions about strategic Entrepreneurship through the relationship between high Involvement management practices, the basis in creating that leadership and high-performance work systems as a support tool in achieving them according to the proposals (Hitt et al, 2011), in an attempt to generalize theoretical philosophy and put forward how to apply it within The Iraqi environment, and on this basis the problem of the current research was launched to bridge the knowledge gap between the previous proposals and the possibility of their application, aiming to identify the practices of high Involvement management and the possibility of high-performance work systems and their impact in promoting strategic Entrepreneurship. The research adopted the analytical survey of (69) managers in the General Diyala Company to ensure the availability of high containment management practices and high-performance work systems in addition to strategic leadership in them using statistical means, and by relying on that it formed a set of results, the most important of which affects the practices of higher containment management in strategic Entrepreneurship from Through high-performance work systems, we recommend introducing high Involvement management practices, enhancing their programs in the Diyala State Company, and making use of high-performance work systems programs to reach a company that is able to discover opportunities at the right time.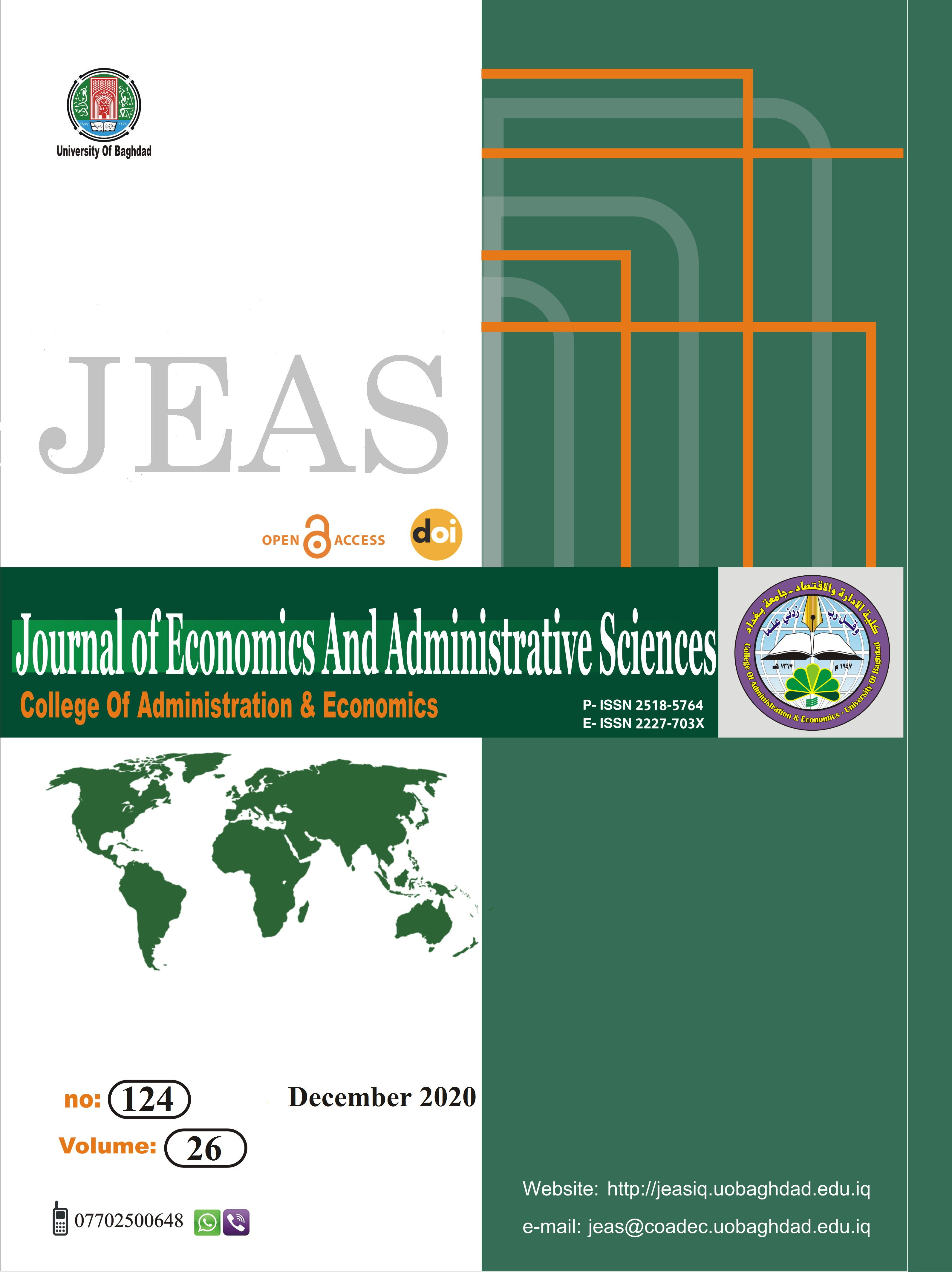 How to Cite
Turkei Naji, H. and Daham Al-Zubaidi, G. (2020) "The interactive role of high performance work systems in the relationship between high Involvement management practices and strategic Entrepreneurship / case study at Diyala State Company", Journal of Economics and Administrative Sciences, 26(124). doi: 10.33095/jeas.v26i124.2031.
Section
Managerial Researches
Articles submitted to the journal should not have been published before in their current or substantially similar form, or be under consideration for publication with another journal. Please see JEAS originality guidelines for details. Use this in conjunction with the points below about references, before submission i.e. always attribute clearly using either indented text or quote marks as well as making use of the preferred Harvard style of formatting. Authors submitting articles for publication warrant that the work is not an infringement of any existing copyright and will indemnify the publisher against any breach of such warranty. For ease of dissemination and to ensure proper policing of use, papers and contributions become the legal copyright of the publisher unless otherwise agreed.
The editor may make use of Turnitin software for checking the originality of submissions received.