Effectiveness of public expenditure in correcting the Imbalance of Trade Structure in Iraq after year 2003
لورنس يحيى صالح

نور شدهان عداي
Abstract
This research aims to focus on the reality of the imbalance of the balance of trade structure in order to improve it and determine the size of the imbalance as a result of dependence on one commodity, namely crude oil in the structure of exports versus the diversity of the structure of imports of various goods and goods.
    In order to achieve that goal, a deductive approach was adopted, which included a shift from general theory data to special applications.
   We have reached through the research to a number of conclusions, most notably the effectiveness of public spending in correcting the imbalance of the balance of trade structure during the study period, despite the increase in trends, and this is due to the predominance of consumer spending on investment spending and the almost complete cessation of the productive apparatus.
    Based on this, the research Recommends a necessity restructuring public spending by increasing investment spending allocations in parallel with current spending, thereby reducing the disparity between them.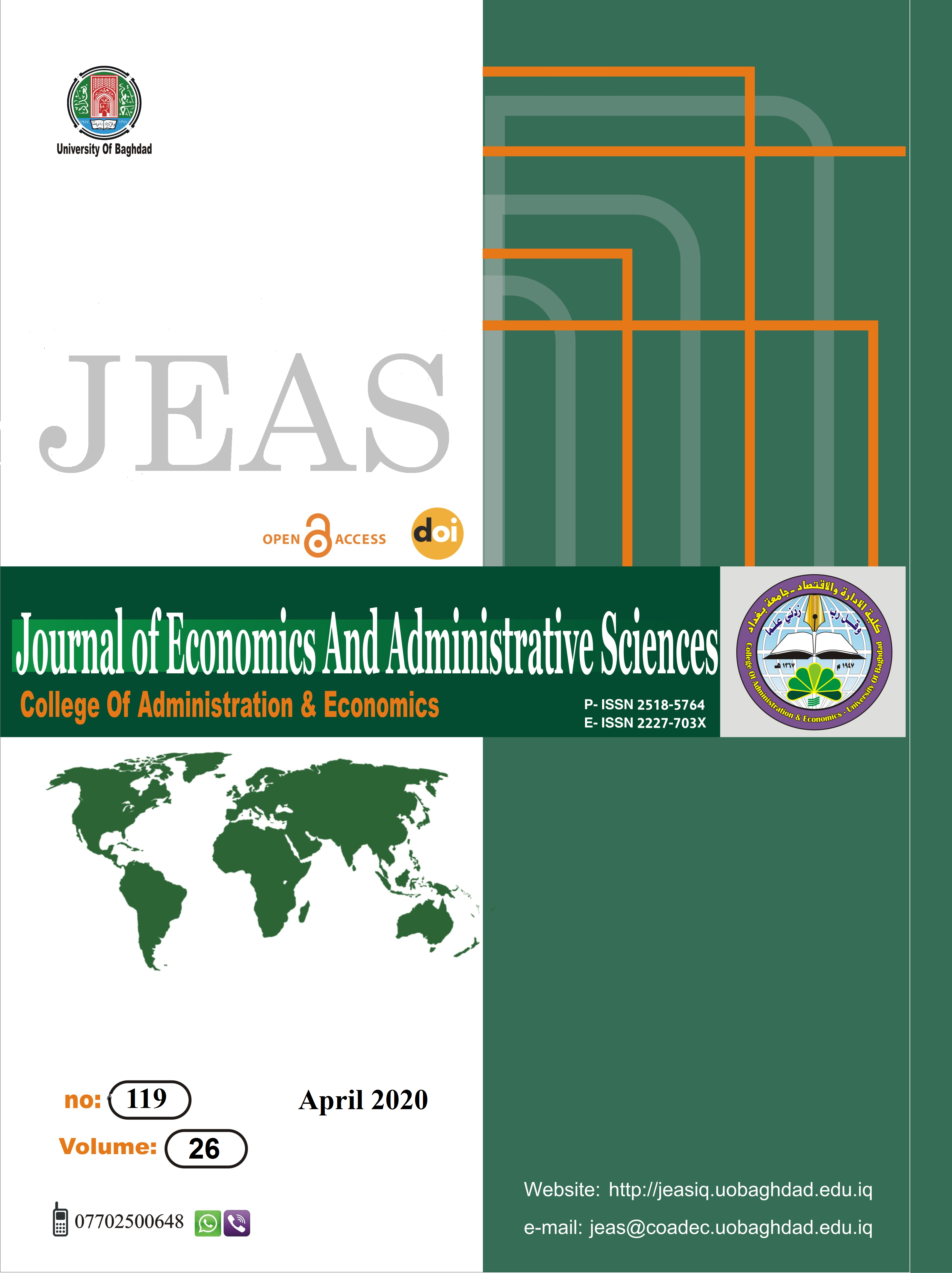 How to Cite
صالحل. and عداين. (2020) "Effectiveness of public expenditure in correcting the Imbalance of Trade Structure in Iraq after year 2003", Journal of Economics and Administrative Sciences, 26(119), pp. 371-391. doi: 10.33095/jeas.v26i119.1888.
Section
Economics Researches
Articles submitted to the journal should not have been published before in their current or substantially similar form, or be under consideration for publication with another journal. Please see JEAS originality guidelines for details. Use this in conjunction with the points below about references, before submission i.e. always attribute clearly using either indented text or quote marks as well as making use of the preferred Harvard style of formatting. Authors submitting articles for publication warrant that the work is not an infringement of any existing copyright and will indemnify the publisher against any breach of such warranty. For ease of dissemination and to ensure proper policing of use, papers and contributions become the legal copyright of the publisher unless otherwise agreed.
The editor may make use of Turnitin software for checking the originality of submissions received.