The Specificity of Government Expenditure Decisions and their Reflection in Financial Performance / Case Study in Diyala Governorate Sewerage Directorate
عبد السلام لفتة سعيد

محمد عبد المجيد عبد الامير
Keywords:
Government Expenditure
Abstract
The research examines the extent to which government spending decisions can affect the level of the financial performance of the directorate. The research problem was based on the financial reality of the Directorate of Sewerage of Diyala province. Spending on the Directorate of the research area. To achieve a set of objectives: indicate the impact of government spending decisions on financial performance, the use of financial analysis to assess the performance of the Directorate. The research adopted financial analysis tools, a set of financial ratios, through which the spending decisions taken by the Directorate of the field of research will be evaluated, and during the period (2014-2018). The research also adopted statistical methods such as the Pearson correlation coefficient, T-test, and simple linear regression. Some of the most important conclusions are the correlation and influence relationships between spending decisions and financial performance differed, some of which have a significant relationship, while others do not have a significant relationship. The investment plan projects and the development projects of the regions have been suspended since 2015 after the austerity phase that the country has been through. The most important recommendations: the use of scientific methods in making spending decisions to raise the level of financial performance, attention to sewerage network investment projects, as they generate future funding sources, and attention should be paid to the investment projects of the infrastructure for the construction of sewage networks and rainwater streams.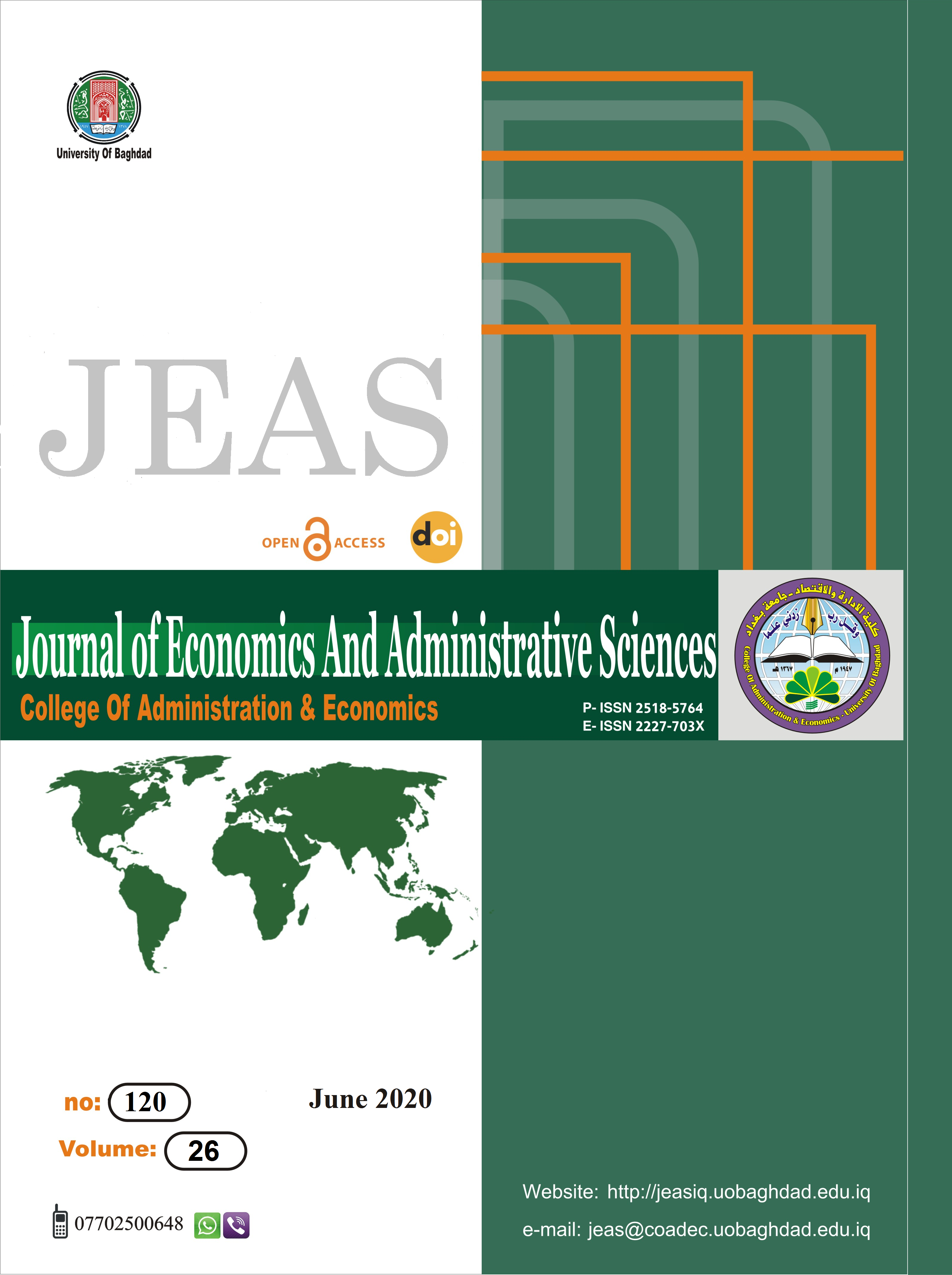 How to Cite
سعيدع. ا. and عبد الاميرم. (2020) "The Specificity of Government Expenditure Decisions and their Reflection in Financial Performance / Case Study in Diyala Governorate Sewerage Directorate", Journal of Economics and Administrative Sciences, 26(120), pp. 30-58. doi: 10.33095/jeas.v26i120.1905.
Section
Managerial Researches
Articles submitted to the journal should not have been published before in their current or substantially similar form, or be under consideration for publication with another journal. Please see JEAS originality guidelines for details. Use this in conjunction with the points below about references, before submission i.e. always attribute clearly using either indented text or quote marks as well as making use of the preferred Harvard style of formatting. Authors submitting articles for publication warrant that the work is not an infringement of any existing copyright and will indemnify the publisher against any breach of such warranty. For ease of dissemination and to ensure proper policing of use, papers and contributions become the legal copyright of the publisher unless otherwise agreed.
The editor may make use of Turnitin software for checking the originality of submissions received.