Relationship marketing orientation to improve the quality of service applied research in some Iraqi mobile phone companice
سعدون حمود جثير

شروق جاسم فيصل
Keywords:
marketing orientation , service quality.
Abstract
      This research is based on  interaction of two most important variables to the business organizations in the current era ,  these two variables are (marketing orientation and quality of service),  this research is trying to urge the service organizations to reconsider the mechanisms adopted in the formulation of its plans, It was the application of research in Korek Telecom and Asia Cell Telecom as a sector of service active and important in the business sector in Iraq, the information was obtained through the design of the Likert questionnaire , it was distributed (92) questionnaire , (50) for the company Korek Telecom and (42) of the Asia-Cell and represent research population sample included a number of staff in the departments and units in the two companies , the questionnaire was supported with the help of interviews and observation were formulating President hypothesis for research, The researcher used a number of statistical methods and descriptive is, the arithmetic mean, standard deviation, variance, coefficient of variation, simple correlation coefficient based on SPSS , The researcher reached to the group's conclusions most notably the a correlation relationship between marketing orientation and quality of service, and the most prominent recommendations that concluded by the research was about the necessity companies focus their efforts in the development- marketing orientation through to pay attention and focus on providing quality service and take into consideration the activities relating to the provision of service.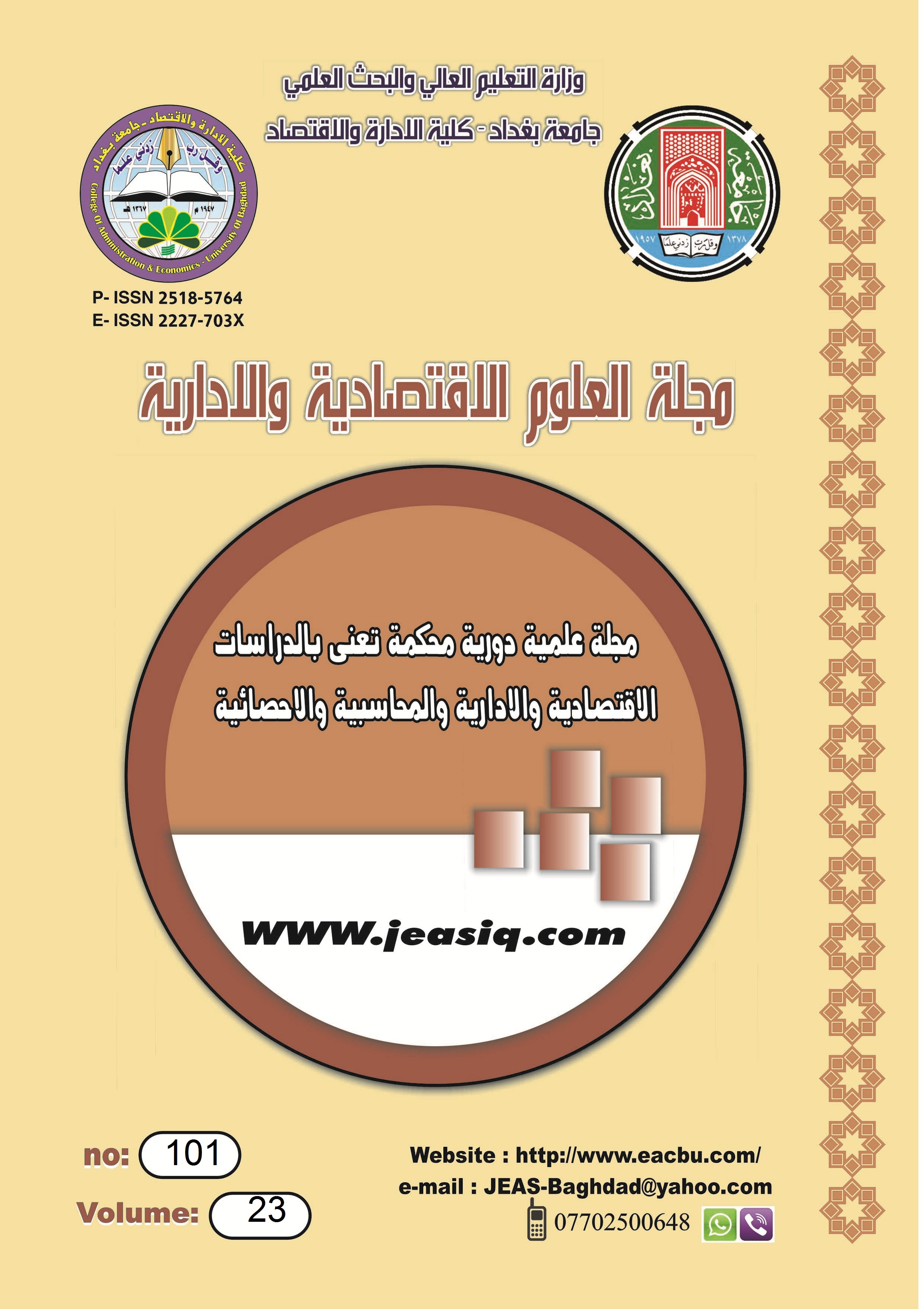 How to Cite
جثيرس. and فيصلش. (2017) "Relationship marketing orientation to improve the quality of service applied research in some Iraqi mobile phone companice", Journal of Economics and Administrative Sciences, 23(101), p. 55. doi: 10.33095/jeas.v23i101.200.
Section
Managerial Researches
Articles submitted to the journal should not have been published before in their current or substantially similar form, or be under consideration for publication with another journal. Please see JEAS originality guidelines for details. Use this in conjunction with the points below about references, before submission i.e. always attribute clearly using either indented text or quote marks as well as making use of the preferred Harvard style of formatting. Authors submitting articles for publication warrant that the work is not an infringement of any existing copyright and will indemnify the publisher against any breach of such warranty. For ease of dissemination and to ensure proper policing of use, papers and contributions become the legal copyright of the publisher unless otherwise agreed.
The editor may make use of Turnitin software for checking the originality of submissions received.